The College Board Website: A Bonanza of Information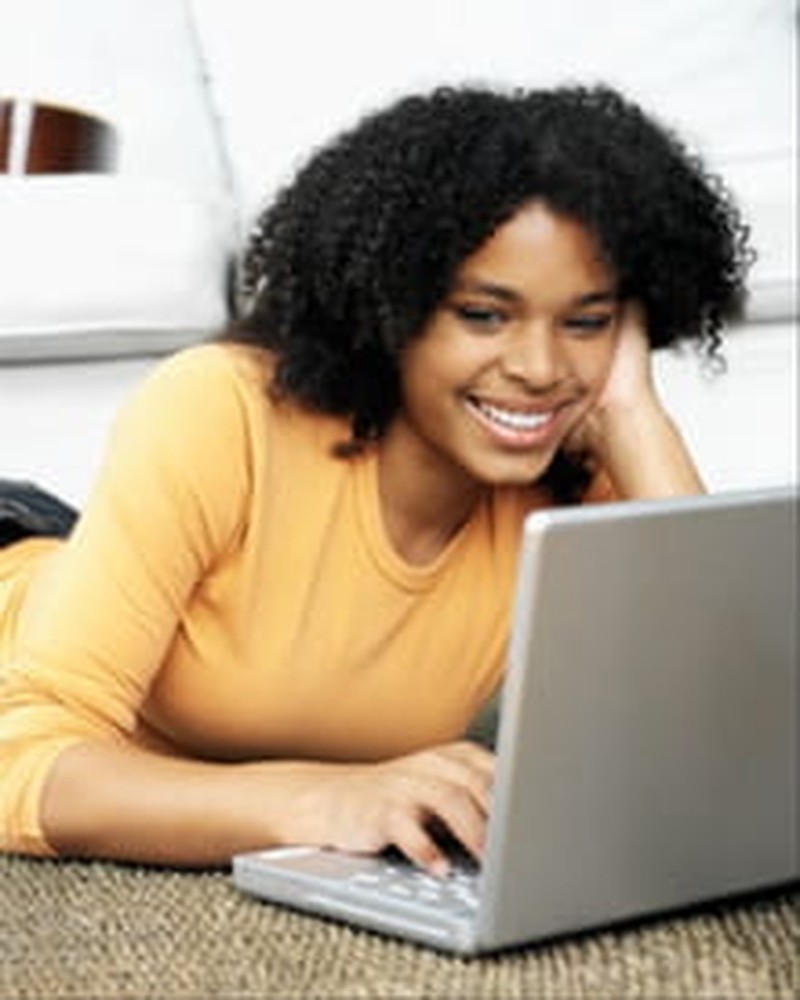 Are you looking for a resource that provides help in finding scholarship money, motivating your teen, handling test stress, choosing smart electives, and much more? The College Board website may be your answer!
Many of you know that the College Board is the organization that administrates the SAT college entrance test. But what you may not know is that the College Board website, www.collegeboard.com, offers homeschool parents and teens practical information in many different areas. It is well worth your time to peruse the website. Learning the layout of the site will save you time in the long run (just like a grocery store!), as you come back to it on many occasions to find answers to your questions.
Test Information and Registration
http://sat.collegeboard.com/home
At this link, you'll find information on many tests that a teen may take during the high school years. Details regarding the tests are given, as well as registration information for the SAT, SAT Subject, PSAT, AP, and CLEP tests. The website explains how the tests are scored and how to request score reports, as well as the length of time test scores will be retained in their database.
You'll find a full-length SAT practice test, test location centers, a list of test dates, and information on items your teen will need to bring on the day of the test, all of which will ease his stress. In addition, preparation tips for each type of test are supplied, including samples of written essays with notations about the scoring used. It might be worthwhile to print off the sample essays, have your teen score them, and then compare his scores to those given by the College Board. You can even find essay prompts from recent SAT tests that your student may use to practice his essay writing skills. Be sure to time your teen as he pens his essay so that he is comfortable writing under the gun.
The content of each section of each test is described in detail. Because each section is timed, you'll also want your teen to be familiar with the directions for the various sections in order to maximize the minutes he spends on actual test questions. You may even want to sign up for the free SAT question of the day to be e-mailed to your teen. If your teen is reluctant, give him an incentive by awarding him with a treat for every 20 correct answers.
Take advantage of all the advice offered so that your teen will be well prepared for the test. If you have questions concerning any of the tests, try a search of the website first, and then do not hesitate to call the College Board with unanswered questions. The staff is always available and willing to address your concerns.
Planning for College
http://www.collegeboard.com/student/plan/index.html
In the "Planning for College" section of the College Board website, you'll find a year-by-year timeline for high school with helpful tips on courses to include in your teen's high school program. You may want to compare your plan to what the site recommends for high school graduation. Of course, you'll always want to tweak your coursework to suit your teen's post-high-school goals. Also remember that states may have specific subjects that homeschoolers are expected to include during the high school years. Home School Legal Defense Association's legal analyses for all 50 states may be found on the HSLDA website, www.hslda.org.
These yearly action plans also supply a list of recommended activities that students should complete in addition to academics. College visits and learning about financial aid will help your teen start thinking "college" as well as finalizing the list of schools to which he'll apply. Encourage him to make the most of his summers by investigating part- time jobs, internships, or volunteer activities. Then, each year you can schedule time for these in your teen's high school schedule.
The College Board recommends 101 great books for college-bound students in its section on academics. As always, parents are reminded to review this list and to highlight only books that they feel are appropriate for their teens. Homeschool alumni tell us that being well-read gives students a step up when tackling college-level English and history courses.
If you are considering outsourcing some of your high school courses, the College Board gives you a checklist to use when determining if online courses are right for your teen. It's wise to choose options where your teen can enjoy success and gain confidence in his academic abilities.
This section also provides helps to hone your teen's time-management abilities, including a chart to jump-start her scheduling skills. These are important skills to learn and practice in high school in preparation for wherever the Lord leads her.
Does your hardworking teen look forward to an "easy" senior year? The College Board has some advice on what to do about "senioritis" and warnings to students who want to slack off during the crucial senior year.
This section also presents 10 ways school prepares your teen for the job market (what a good list for your teen to memorize and be quizzed on!). This list may be just what you need to motivate your teens to complete those courses that they feel have no relevance.
You'll find interesting articles on how to transition from high school to college, including college survival tips, free college resources, and an off-to-college checklist. Note-taking strategies are discussed, the SQ3R reading technique is explained, tips to improve writing skills are given, and study-skill help is provided. All of these skills will help to make the adjustment to the first year of college so much easier.
Finding and Applying to a College
http://collegesearch.collegeboard.com/search/index.jsp
When the time comes to narrow down your teen's list of colleges, you'll find the College Board's college matching search engine useful. After you enter your choice of parameters, such as school location, major, cost, and size, schools that match your criteria will pop up. Articles such as "Community Colleges: Places So Near Can Take You So Far," "What Selectivity Means for You: Understanding Admissions Factors," "The Truth about College Rankings," and more provide food for thought as your teen considers many different college options.
A section on college visits tells you why visits are important, when the best times are to visit colleges, and how your teens should prepare for such visits. It also supplies you with a handy campus-visit worksheet so that you can make the best use of your time. If it is possible for your family to visit schools, we recommend you do so. It will provide the opportunity to experience various schools and help your teen narrow down her choices. For students who may be reticent about college, a campus visit can encourage thinking in this direction. On the other hand, students who think they know exactly what type of school they want to attend will find that a visit confirms or changes their decision.
When actual campus visits are not possible due to budget or time constraints, the College Board's website provides 10 tips for surfing college websites, including browsing the college's student newspaper online. A good assignment to give your teen would be to have him compile his findings to discuss with you.
Career information, such as matching careers to degrees, hottest careers for college grads, a step-by-step career worksheet, and other helpful tips related to career planning can encourage your teen to look beyond the high school years. Many of the tools provided in this section can be used as the basis for developing a career development elective for your teen.
On a special note, the College Board website now has an article specifically on college admissions policies for homeschoolers.
Paying for College
http://www.collegeboard.com/student/pay/index.html?affiliateId=rdr&bannerId=pay
The "Paying for College" section will be an eye-opener for your teen. Knowledge about the costs of a college education may change the way your teen thinks about his spending habits, especially if he will be required to contribute toward his college education.
Parents will appreciate the site's comprehensive information on the parts of financial aid—scholarships and grants, loans, and work study programs. Being aware of the financial aid timeline will enable parents to meet deadlines associated with these sources. To miss deadlines may mean missing out on money.
The "Financial Aid Easy Planner" will give you a step-by-step explanation of the various costs of a college education and includes, for your convenience, a college cost calculator. Tips on applying for scholarships, where to look for them, and how to spot scholarship scams make good reading for both parents and teens. A scholarship search engine will help you determine for which scholarships your teen may be eligible.
If you are comfortable with the idea of educational loans, the website offers information to get you started in exploring various loans while warning of the dangers of too much debt. Different federal loans such as Perkins, Stafford, and PLUS loans are discussed in detail.
Many families are able to reduce the cost of college by using the high school years to give their teens opportunities to earn college credit. This may allow their students to graduate early, reducing campus expenses. Other families may choose to take an alternative route, using the community college and credit-by-examination to earn a degree.
Whichever route or method you choose for your family, remember that the Lord is the owner of the cattle on a thousand hills. He will provide the necessary means for your teen's next steps, since He is the one laying out the path. You can trust Him!
College Board Resources
If all of the above information is not enough, check out additional resources listed on the College Board website, including The College Board Book of Majors (information on career options and trends), The College Application Essay (helpful hints on writing a stellar college application essay), and various reports such as "Admissions Decision-Making Models: How U.S. Institutions of Higher Education Select Undergraduate Students."
We hope you're convinced that the College Board's website is a bonanza of information for both homeschool parents and students. Enjoy exploring the site and utilizing all of its offerings!
Becky Cooke and Diane Kummerserve as High School Coordinators for Home School Legal Defense Association (HSLDA) and helped develop HSLDA's Homeschooling Thru Highschool Web site four years ago. As former homeschool moms of now-grown children who have graduated from college, Becky and Diane can relate to your good times and bad! Their desire is to help you homeschool through high school with excellence. Most of all, they pray that your homeschooling years are full of joy and the delight of knowing that your investment in your teens is seen and rewarded by the Lord.
This article was originally published in the Jan/Feb 2011 issue of HomeSchoolEnrichment Magazine. To learn more, and to request a FREE sample copy, visit www.HomeSchoolEnrichment.com.