Schooling Through the Summer?
Stacey Posey

Home School Enrichment

2010

7 Jul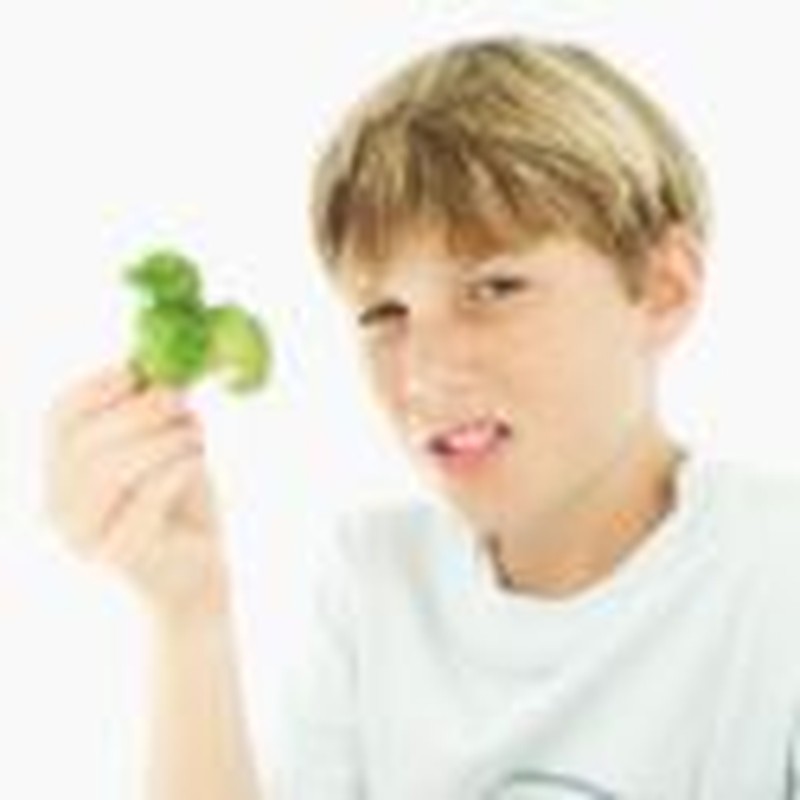 Summertime is here. Are you planning to take a break from school for a few months? Is this the time of year you look forward to most?
Some of you will answer a booming yes! You'll be able to clear the textbooks off the tables for a while and rest from the countless moments you spend planning and grading.
Others have planned to take off, but you now see that in order to finish a couple of subjects, you'll need to work into the summer months. Ideally you would have taken a break, but you must put your time into school a little longer than expected. After all, you sure don't want to fall any more behind.
It's also possible that you fit into the category where I would put my own family. Summer is finally here, and our family will use these next few weeks exactly like we do the other seasons of the year: we will continue homeschooling.
We choose to take all twelve months of the calendar year to spread out our homeschooling days. After five years of homeschooling our boys, each year we have schooled our children without taking off the long three months for the summer.
When my first child was a toddler, I had no intention of homeschooling. Fast-forward 10 years, and you'll see a family who wouldn't live life any other way. But even back in the days when I didn't plan to homeschool, I really already was. From my son's birth, he has been trained, educated, and raised at home by his father and me. I believe that all children learn year-round. As a homeschooler, hopefully you realize your kids are learning every moment of every day. To what degree a child learns is up to the caregiver. Like a good friend of mine says, "We are not always teachers, but we are always teaching."
What Is Year-Round Homeschooling, Anyway?
Year-round schooling can take on many forms, but the basic premise is that learning takes place twelve months of the year, with short breaks throughout instead of a long summer vacation. What year-round homeschooling looks like at my house might be completely different from what it looks like in other homes. Author Susan Wise Bauer uses this system with her own family and discusses it in her book The Well-Trained Mind: A Guide to Classical Education at Home.
Like other new homeschoolers, we started educating our children with the same routine we remembered from our public school upbringing. Public schools went with the nine-month school year back when kids were needed to help their families with farming. My mother-in-law, who was raised in the country, remembers this well.
When we found that our boys wanted to play outside when the weather was nice instead of sitting at the table—not just in the summer, but all year long—I acknowledged my own heart's desire to have my children love learning instead of dreading school. As mother and teacher, there was a battle inside me, and I finally bent my plans. The result was abundant blessings. We continued to school into that summer and have done so each year since for a variety of reasons.
Last summer I had our fifth child in the middle of June, followed closely by two family birthdays and visits from far-off relatives. Because we schedule our school times throughout every month of the year, I was able to take a mini-break while I recuperated, and we all celebrated and took the time to be with our family.
Why Consider Homeschooling Year-Round?
With each year that flies by, I realize more blessings of homeschooling year-round. Because of our family's interests and priorities, we love this somewhat different schedule. I truly believe that every family can work out this flexible schooling schedule if they're interested enough. As the mom, I love it best because it gives us all many breaks throughout the year, allowing free time and keeping us all from burning out. Those are the best blessings of all!
Why else would a family go against the normal school calendar? Here are just a few more reasons.
Reason 1: Trying Out a New Curriculum or Teaching Style
It is going to happen: God will lead you in a different way from your own. He knows best. Period. If you feel He is leading you to plan your school days and weeks differently, He has good reasons. Could it be you've been pursuing what you want instead of what He wants in your homeschool? Isaiah quotes the Lord as saying, "Woe to the rebellious children, saith the Lord, that take counsel, but not of me" (Isaiah 30:1).
The relaxing summer weeks are a prime time to try out a different curriculum if that is where God is leading you. Getting back in the habit of daily prayer, Bible readings, and devotions through the summertime could be the most important thing you do for your family. For those already in these important practices, the summer can be a great time to study missionaries and the people they bring the gospel to.
Reason 2: Taking the Pressure Off a Rigid Schedule
When a child has a problem in a specific area, knowing that you have a few more weeks to learn if necessary puts less stress on the teacher and student. A good example is my son Carter. He was a little boy who was clearly not ready for phonics in kindergarten. We waited, and then we began slowly and steadily working throughout the whole year with a curriculum we both loved. We didn't feel rushed, and being the teacher, I was calm knowing we had each summer to work on reading if we needed to.
Many families find that the summer is a good time to fit in subjects they don't have time for during the other nine months.
Lorian Lindsay, a homeschooling mother of three from Mississippi, believes schooling year-round prevents burnout. "My family is a bit sensitive. We could be very susceptible to burnout if we were not schooling all year. The longer we do school all year, the more natural it becomes," Lorian states.
Reason 3: Built-In Mini-Vacations and Sick Days
When I plan our school year using a mixture of curriculum, I number the workdays 1 through 180 instead of using specific dates. I do that so there are no dates to scratch through when plans change. Plus, I don't feel I am always playing catchup. I do periodic checkups to see if we are meeting our goals. For example, we need to be on Day 90 midway through the year. If we start the book in October, hopefully we will be at Day 90 by the end of March.
Because I have my days numbered for each subject for each child, we can take a spontaneous break or plan break times. With this kind of planning, we can have several mini-vacations and still stay organized. Planning sheets and more information on how I plan our days are available on my web site, www.StaceyPosey.com.
Lorian Lindsay discusses how her family benefits from spreading out the school days laced with small breaks: "Be aware of your family's seasons. Some months are just more productive than others. It's natural to ease up in low peak times. Spring Break lasts two and a half weeks instead of one and takes care of spring fever at my house. Concentration and interests are higher. Plus, we love four-day weekends." Lorian goes on to add, "And we take snow days. I could not imagine it any other way."
No Summer Vacation?
Montana homeschooler Kathi Johnson's biggest problem with starting to school year-round was having a different schedule from other families during the summer. "I thought everyone would want the kids to go and do things during our school hours, and we would all constantly be changing the plans I had made," Kathi states.
The Johnsons choose to selectively add a few assignments into the trips and outings they go on with friends and family. "Some ideas I thought of that the kids didn't complain about touched on so many different subjects. When I assigned them to find five families from five different states to interview during a trip to a campground, they learned geography, grammar, and penmanship. Other times I would assign them to help me research a place we were going, keep a journal while there on their observations and memories, and write a report once we were back home."
These types of assignments are now treasured by this homeschooling family. All it took was the mom's time to assign and follow through, making sure the kids completed their projects. Retention of important skills learned during the previous months was helped by this type of sneaked-in summer school. Simple assignments equaled the ability to have most of their hours free for the usual vacation.
Another idea for keeping your head out of too much seat-work during those nice sunny days is to use whatever summer activity your family partakes in as a unit study. In-depth study of a single topic can last varying lengths and be done by multiple ages. Planned-out, lost-cost, and even free unit studies are super helpful to Mom and Dad. Check out these Internet links to find out more: http://www.unitstudies.com and http://www.handofachild.com.
Are you left wondering if you should make some alterations to your school calendar? Wondering what the Posey family calendar looks like this time of year? We've got homeschooling penciled in on most weekdays, coming in at the hottest part of the day for one-on-one tutoring in the three Rs. I'll try my best to fit in reading to the kids while we picnic outside in the backyard instead of dirtying up the kitchen. Learning manners will continue in these weeks, but we'll have opportunity now to talk about etiquette at picnics and parties. On the days when we make the time, we will start an introductory study of music.
There are bound to be play dates and field trips along with the usual appointments and sports. I'm sure we will even take off a couple of weeks when my little brother moves into town to start college.
Teaching my own children through homeschooling and being in constant prayer will let me know if we need to do any remedial work or change plans. There is a good chance I'll even sneak some school in without my guys noticing.
*This article first published July 7, 2010.
---
Stacey Posey is a southern girl who longs all winter for summer to hurry up and arrive. Along with her wonderful husband Mike, Stacey is blessed to parent five precious boys ages 10 and under. That alone is enough to make folks stop, look, and count. Check out her Web site at www.staceyposey.com to find more info about year-round homeschooling.
This article was originally published in the May/Jun 2009 issue of Home School Enrichment Magazine. Sign up now to receive a FREE sample copy! Just click here: http://homeschoolenrichment.com/magazine/request-sample-issue.html