September 11 at Patrick Henry College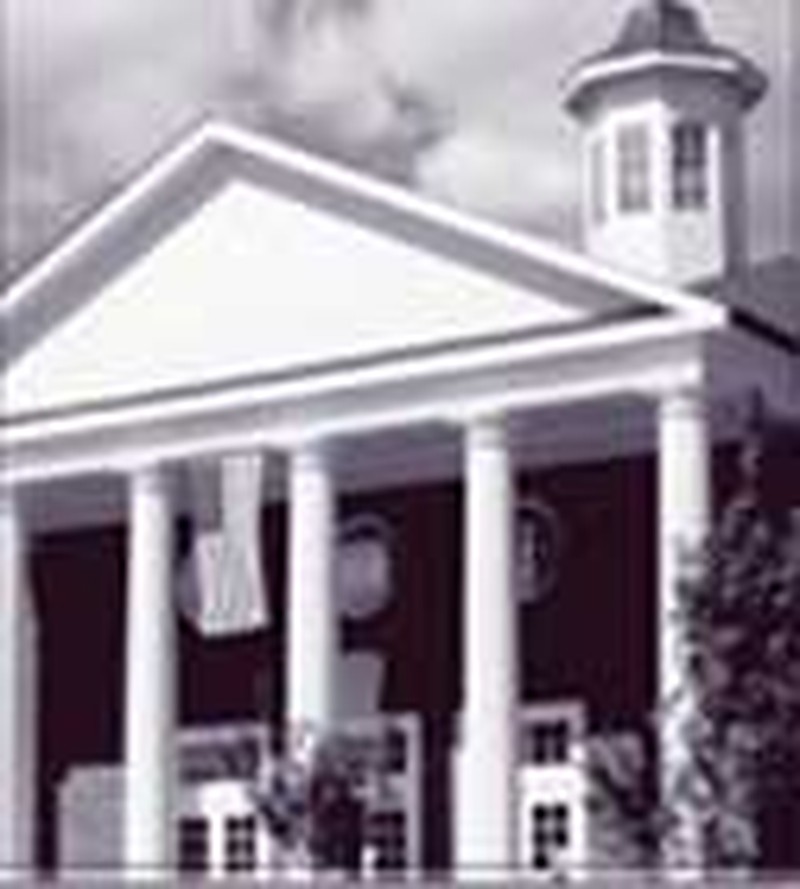 I had just finished teaching my 8:00 a.m. constitutional law class. As I walked into my office at about 9:25 a.m., my secretary Sally asked, "Have you heard what is going on at the World Trade Towers?" I hadn't. "Two planes have hit the towers. They were probably hijacked."

I immediately went to the Internet and turned on the radio in my office. (We have no television service on campus due to a cabling difficulty.)

The deluge of information began. Another plane hit the Pentagon. A rumor circulated that there was another hijacked plane circling Dulles Airport-an airport whose normal landing patterns are within sight of our campus. A car bomb was reported to have gone off at the State Department.

We called a campus-wide prayer meeting, suspending classes. I announced some of the basic facts we had learned. Among the anxious faces in the audience were four members of the AALE accreditation site visit team. They were in the second day of their official campus visit. They joined us in prayer.

Most classes were suspended for the rest of the day, including my second section of constitutional law. There was a lot of prayer, a lot of singing, and a lot of tears-tears for the victims and their families and tears of admiration for the brave men and women who gave their lives for their fellow Americans.

The next day I spoke in chapel as planned, trying to give strong biblical encouragement to the students and faculty. But perhaps the greatest encouragement of all was the singing-particularly "Great Is Thy Faithfulness." The effect on the students was visible and palpable. As we sang, "Thou changest not, thy compassions they fail not," I could sense that all of our hearts were clinging to the comfort of the Living God of the Ages, with a fervor that bound all of us together and to Him.

Over the next several days, the lessons from this horrific experience began to set in.

Back in the classroom, we talked about the constitutional requirement for a congressional declaration of war, to give President Bush the latitude and authority he needed to fight terrorist warriors wherever they may be found. Treating terrorists like criminals, and not warriors, would surely restrict our ability to retaliate and to seek justice. If we would declare war, we would not be forced to arrest these people for their own personal wrongdoing. Our military could simply capture them as combatants for the enemy.

Other lessons were learned outside the classroom. Less than three weeks after the terrorist attacks, about 20 of our students volunteered for the overnight shift of a mercy team that was feeding the rescue workers at the Pentagon. Nine students worked from 11 p.m. until 5 a.m. on September 27. Another 11 students were prepared to serve the following two days, but they were not needed as the rescue operation finished ahead of schedule.

There were 19 terrorists on board the four hijacked planes, according to government investigators. A similar number of students volunteered to work at the Pentagon.

That got me thinking.

Nineteen men bent on evil have shaken our nation. We are confident of our recovery and ultimate victory. But a small group of people dedicated to evil have had an impact beyond anything we could imagine.

However, as great an impact as the terrorists had for evil, the Bible teaches that we can have an even greater impact when we are dedicated to serve God and do good. With God, our influence is disproportionate to our numbers. Joshua 23:10 says, "One of you routs a thousand, because the LORD your God fights for you, just as he promised."

The goal of Patrick Henry College is to train up a righteous remnant of godly young men and women to lead our nation and shape our culture.

There is no doubt that our nation is in need of such righteous leadership. While the recent outpouring of patriotism and national unity has been extremely gratifying, intense conflicts over ideas and worldviews remain.

On the very day of the attack, California's legislature legalized homosexual "civil unions." The United States House of Representatives authorized health services and other benefits in the District of Columbia for homosexual couples. ABC News banned one of its reporters from wearing an American flag lapel pin, because they didn't want to give the impression they were "taking sides in the dispute."

ABC News may claim the goal of objectivity, but they have declared themselves indifferent to the higher good: Truth. The California legislature and the U.S. House of Representatives may claim tolerance, but they have declared themselves indifferent or opposed to the higher good: Virtue.

Let us indeed unite around the American flag. Let us indeed have a spirit of unity. But the spirit of unity is not possible when some political factions in America seize this unique moment in history to advance a position that divides the nation, that places us in an ambiguous position at best on matters of truth and virtue. While there is great hope, there is still great confusion, and we all have much work to do.

I am more convinced than ever that America needs leaders who are committed to truth and virtue. A small group. A righteous remnant. Voices for God. Banners of truth. Men and women committed to justice.

There are short-term and long-term responses required to answer the challenges of September 11th. I believe that our students, who traveled to the banks of the Potomac to serve meals on that brisk evening of September 27th, represent both kinds of responses.

Please pray for our country and continue to stand behind Patrick Henry College. With God's continued blessing, we will help America prevail by providing godly citizens and leaders.
Mike Farris is president of Patrick Henry College, as well as chairman of Home School Legal Defense Association and the executive producer of the HomeSchool Channel for Crosswalk.com.