Support Groups: Cultivating a Garden of Friendship
Cheryl A. Bastian

The Old Schoolhouse

2011

16 May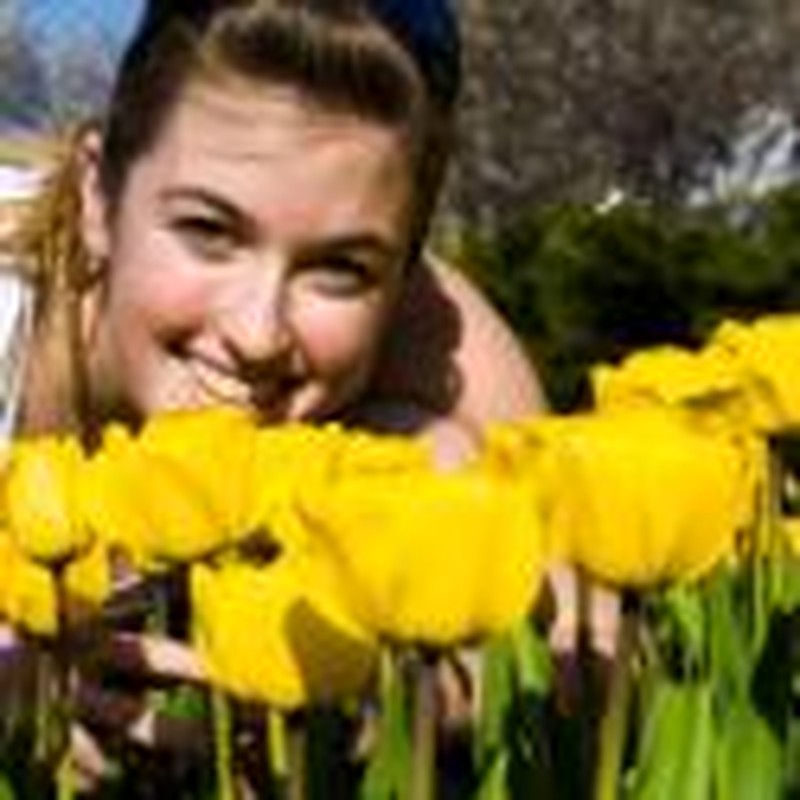 Dear friends,
One sunny, summer afternoon in 1994, two women, strangers, met at a local library. A member of a local congregation, knowing these women shared a common vision and complimentary gifts and talents, had arranged the meeting. The women came together, hearts satiated for ministry to homeschooling families. That afternoon, soil was tilled to cultivate a garden of friendships.
Shelley walked with confidence, carrying an organized stack of papers. The other woman, timid yet filled with anticipation, brought a blank notebook. After brief introductions, Shelley, familiar with business-related agendas and operating procedures, a remnant of her pre-motherhood business career, instinctively led the meeting, her gift of administration evident. The other woman sitting across the library table listened and pondered, filtering Shelley's words through her gifts of helps, service, and mercy.
Though very different in gifting and personality, the women quickly became friends. They retreated to the beach and took their children to the park to play, never missing an opportunity to discuss the future of the group. Sipping raspberry tea, they prayed for their husbands, their children, and the ministry they led.
Seeds of one friendship, spread on fertile soil, sprouted other friendships within the ministry. Shelley organized a team of moms to houseclean for a member who was physically challenged by debilitating disease. The meals ministry provided several months of meals for an expectant mom on bed rest. Members celebrated with families meeting milestones. Relationships blossomed. Friendships were strengthened. Lives were changed.
Last Tuesday evening the NHE (Northside Home Educators)* purpose and mission statement came full circle as Shelley breathed her last breath. I was immediately surrounded by the relationships Shelley and I birthed in the library fourteen years ago. You prepared meals. You called with condolences. You carried out the words penned by Shelley's hand, ministering to me.
NHE exists today because members continue to assist, encourage, and pray for one another. Those yet to enter this faithful community of believers will be blessed beyond their understanding, as I have been. Thank you for pouring out Shelley's love on me.
With warmest regards and thanks,
Cheryl
As fragrant gardens of friendship, support groups send forth seeds to grow, bloom, and change lives. NHE is one of many support groups planted in homeschool communities across the United States and around the world. Beginning as a vision in the mind of a leader, a group has the potential to blossom relationships, blessing families. However, a bountiful support group requires careful planning, fertilizing, and pruning.
Are you contemplating starting a homeschool support group? Do you currently lead a support group and want the group to be more effective? As a member, are you wondering how you can better serve your local group? Whether leader or member, every person plays a vital role tending the garden. Learning how to better serve in your role blesses others who are walking the garden path beside you.
Rooted and Grounded: Soil Tilled With Biblical Principles
We envisioned NHE rooted in Biblical principles, reflecting the love of Christ. As homeschool moms, Shelley and I knew members would need practical encouragement, sage wisdom, and fervent prayer. Desiring to interweave these aspects with the purpose and mission of the ministry, we pored over Scripture for Biblical guidance, discussing how key components would impact future members.
The Trellis: Organizational Framework
Though NHE was planted as a ministry, Shelley developed an organizational framework, a trellis, to guide leaders and members as the group grew. Intentional about helping leaders and members understand their roles and responsibilities, Shelley and I specified essential leadership qualities, defined prerequisite membership requirements for leaders, and outlined membership expectations. Our finalized operating policies were forwarded to our church liaison.
Gardener's Guidelines: Keys to Membership
The operating policies were the keystone of our membership packet. Organized in a three-pronged pocket folder, potential members were expected to read the contents, complete the Membership Application, and sign the Code of Conduct for Families and Field Trip Guidelines.
Membership packets were available at the first meeting of our inaugural year. Beginning our second year, packets were distributed to returning members at the last monthly meeting of the school year. This pre-registration process allowed leadership to devote time and attention to welcoming and registering new members during the first meeting of each new school year.
A membership fee was determined by a projected budget. Line items included church usage, office supplies, postage, guest speaker honorariums, materials for special events (Science Fair, History Fair, Fall Festival, Christmas Tea, Couples' Night Out, and Fine Arts Fair), and a leaders' dinner. Membership fees increased with the needs of the group and included membership to the state homeschool association. We waived NHE membership fees for single mothers (or fathers). Hardship cases were confidentially considered prayerfully by the leadership team.
Garden Activities: Support Services and More
Registered members received a Service Task List describing the support services and activities NHE offered. Each description included the type of help needed to carry out an activity and the coordinator contact information. Members were required to select and complete at least one task during the school year. Families who completed their task were offered a discounted membership fee the following year. Grace was given to moms with newborn infants or families facing crisis.
Our goal was to find a volunteer for every task we projected. After our second monthly meeting, any offerings without a volunteer would be eliminated until the following year. This system worked well. Members appreciated the support services and welcomed the relationships that blossomed as a result of serving alongside another family.
Grafting: Welcoming New Members to the Garden
New members were grafted into the garden with special care. Our Membership Coordinator welcomed each family with a personal phone call, answering questions, addressing needs or concerns, and asking how the new member could contribute to the group. The Membership Coordinator encouraged newcomers to serve with current members, thus creating a venue for friendship and mentorship. Returning members valued new energy. New members gleaned seasoned wisdom.
Fragrance: Reaching the Greater Homeschooling Community
NHE grew. In the first three years, membership tripled. Previously known only to the members of the sponsoring congregation, NHE now spread fragrance to the greater homeschooling community.
Beginning the fourth year, Shelley and I prayed about expanding the leadership board. Two members immediately came to our minds. Both had exemplified servant-leadership qualities during our first three years and were asked to prayerfully consider the board position. They graciously accepted.
A four-member board was better equipped to lead and serve the rapidly growing group. Each leader provided oversight to a specific area: Administrative Duties, Member Services, Special Events, and Meeting Coordinator. The original operating policy was amended to establish leadership term limits, providing rotational leadership to the board and protecting leaders from weariness and burnout. We voted on and approved a three-year-on, one-year-off clause.
Drought, Cold Snaps, and Weeds: Threats to the Garden
Miscommunication, gossip, and anger, common threats to relationships, were addressed directly in our operating policies and indirectly at our monthly meetings or through our newsletter. We did not want these weeds to strangle growing friendships. Disputes were to be settled in a timely manner, in love, according to the guidelines set forth in Matthew 18:15-20. Matters that could not be resolved by these guidelines were taken to the board.
The board followed the same guidelines. Board members encountering conflict with a member settled the issue with the member, not the board. Likewise, discord within the board was settled by the board. Church matters were settled through our staff representative. Proactive measures saved our garden from choking gossip, embarrassing miscommunication, and severed relationships.
Rains of Refreshment
"Come unto me, all ye that labor and are heavy laden, and I will give you rest." (Matthew 11:28) Restoration, reflection, and prayer are vital to a community's spiritual health. We expected leaders to spend time in personal Bible study. To incorporate rest, we did not offer a group-wide December monthly meeting but rather scheduled a leaders' dinner for fellowship and prayer without the pressure of planning. Reflection and prayer time were also woven into our leaders' summer planning retreat. Refreshed leaders rain down nourishment on members, the sweet scent of fresh rain permeating the garden, bringing peace.
Fertilizer for the Future: Delegation
Shelley's vision for a bountiful harvest included delegating support group tasks. Delegation encouraged members to work side by side, inviting them to embrace the vision, giving them a sense of belonging, and training them for future leadership. Current leaders, the fruit of past delegation and fertilizer spread over the years, mentored new leaders. Past leaders linked arms with new leaders, embracing me as I mourned the loss of Shelley's friendship.
Harvest: Reaping What Was Sown
I reaped what I helped Shelley sow: friends who supported, encouraged, and prayed for me. Fourteen years, nine spent in leadership, cultivated a garden of friendship that grew beyond Shelley's vision to assist families whom God called to teach their children at home. Her vision supported her friend at the time of her death.
We all have gifts and talents, seeds that have the capability to grow beyond what we can comprehend, to sow blessings in the lives of others. As leaders and members it is our job to tend the support group garden—tilling, planting, watering, and praying as God leads us. Pray how God would have you sow in the community of families to which you belong. If you are not a part of community and God is tugging at your heart to plant a garden, pull out the hoe. One day you will reap from the harvest you sow.
* Name changed to protect the host church identity.
*This article published April 20, 2010.
---
Cheryl Bastian and her husband Mike have six children aged 20 to 3. Homeschooling since 1993, Cheryl organized and led a Central Florida support group, mentors current leaders, and remains active in the homeschooling community. As an author and speaker, Cheryl encourages parents to embrace the education and training of their children. Her books and resources are available at www.cherylbastian.com.
Cheryl Bastian penned the opening letter to her friends, the membership of the support group Shelley envisioned in the library, as a thank-you for the spiritual, emotional, and physical support they provided during the weeks after Shelley's death. The soil tilled during their initial meeting at the library grew to a support group blooming with love and vitality, meeting the needs of hundreds of families. The attendance at Shelley's funeral was a testimony to the many, many lives she had impacted over her years of service, leadership, and friendship.
Copyright 2009. Originally appeared in The Old Schoolhouse Magazine, Winter 2009/10. Used with permission. Visit them at www.TheHomeschoolMagazine.com. For all your homeschool curriculum needs visit the Schoolhouse Store.