Teaching Children to Be Ambassadors for Christ
Annette Friesen

Home-School Specialist for Peacemaker Ministries

2002

22 Aug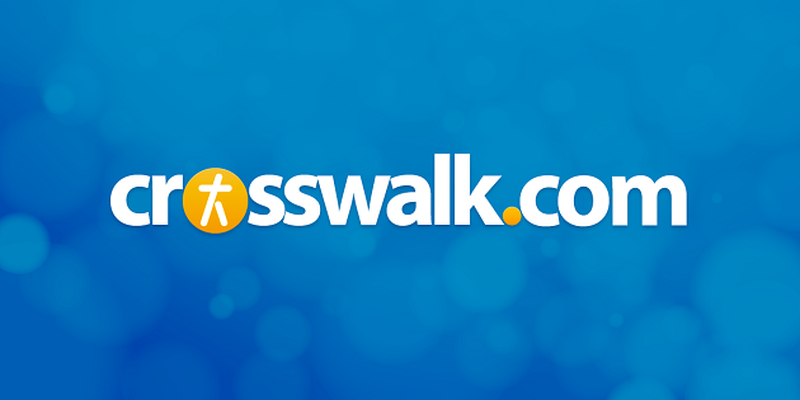 "And he has committed to us the message of reconciliation. Therefore, we are ambassadors for Christ, as though God were making an appeal through us; we beg you on behalf of Christ, be reconciled to God."
II Corinthians 5: 20
The other day I was talking to my friend, and my position as Home School Specialist for Peacemaker Ministries came up. I emphasized to Sandy how well peacemaking and home schooling go together. She smiled, looked at me, and replied, "Peacemaking and home schooling. Sounds like an oxymoron to me!" We both laughed, but we are both very aware of the painful reality behind her statement. What should be times of nurturing and joy become times of struggle and regret.
I am truly aware of this reality each time my boss, Ken, or I speak at a home-school convention. While at our exhibit booth, I watch mothers pass by and look at the materials on the table. They glance at our sign above the booth and they pause for a moment. Before long they meander toward our tables with a nonchalance that defies what is going on inside. After a few minutes looking over the materials, I ask them if they have heard of our ministry or had a chance to hear Ken speak. That's when the hesitation begins.

They usually quietly respond, "Yes, I've heard him," or they explain that they have seen our materials. After another pause, they usually reveal (sometimes with a trembling voice) that there is just too much conflict in their home. At this point all I need to say is, "It's difficult, isn't it?" and the tears begin to flow.
I can't tell you how many times I have experienced this scenario. Seemingly successful home schoolers, arms laden with great curricula, share stories of heart-wrenching moments of conflict in their families, despite their best efforts to provide an excellent home-school education.
One of Ken's comments in a keynote address always brings an audible sigh from the audience, "Try to imagine a conversation fifteen years from now with your son's wife. Do you think she will ever say, 'Thank you, Mom, for teaching John to read,' or 'I really appreciate how well you taught John to multiply?' No, these things will probably be taken for granted. But if you teach your son peacemaking today, you may hear the words someday, 'Thank you so very much for teaching John to admit when he's wrong, to confront so gently, and to forgive so quickly.'"
The fathers and mothers who come to our booth with stories of struggle affirm this: academics are important, but in comparison to rich, redeeming relationships the value of those skills is minimal.
In his second letter to the church in Corinth, the Apostle Paul wrote, "And He has committed to us the message of reconciliation. Therefore, we are ambassadors for Christ, as though God were making an appeal through us; we beg you on behalf of Christ, be reconciled to God" (2 Corinthians 5: 20). What appeal are you making to your husband, to your children, to others? Are you calling others to be reconciled to God? Dr. Paul Tripp, in his wonderful book War of Words, puts it this way: "Human problems are opportunities God can use to draw the people around us into fuller and deeper fellowship with Him. This higher agenda is present in every relationship and every situation. God is working redemptively in all of them. We want our words to contribute to what He is doing. However, we will not be instruments of reconciliation if we are living in broken, unreconciled relationships with other people."

In essence, all the good curricula and academic skills will be meaningless if we are not being ambassadors of God's reconciliation.
No one is exempt from conflict in relationships. In fact, conflict is inevitable. We have a saying at Peacemaker Ministries: "Where two or three are gathered together - there will be conflict!" And I don't even need another person to have a conflict - I have conflicts with myself! Jesus said, "These things I have spoken to you, so that in me you may have peace. In the world you have tribulation, but take courage; I have overcome the world" (John 16:33). What a promise! In Christ we have peace. In the world we will have trouble and conflict, but Jesus has overcome this! In His sovereign wisdom and grace, God has provided a way out of the conflict jungle, and given us wonderful peacemaking principles in His Word, and a way to make His appeal to reconciliation through us.
Are you in the midst of a painful conflict? Has your home-school experience become one struggle after another? Maybe you are like I was some summers ago, not looking forward to starting up again in the fall. If this is so, begin with prayer, and lay the burden of your conflicts at Jesus' feet, the place of peace. Jeremiah 31:25 promises, "For I satisfy the weary ones and refresh everyone who languishes." Letting go of our agenda, that self-focused pursuit for satisfaction and seeking God's agenda in those areas of life that just aren't working is what God offers. It is what He has been waiting for. His offer is wonderful: "Come to Me, all who are weary and heavy laden, and I will give you rest. Take My yoke upon you and learn from Me, for I am gentle and humble in heart, and you will find rest for your souls. For My yoke is easy and My burden is light" (Matt.11: 28-30). Frequently we falsely believe our own agenda will give us what we want. But pursuing this soon becomes burdensome, heavy, and threatens to break us. But when we acknowledge this to God and turn from our way to His way that is when we find the peace and rest that we truly seek.
Commit yourself, then, to learning what God's Word says about making peace, so that you can move yourself and others towards reconciliation. A good place to begin is at our Web site, www.hispeace.org. There you will find articles and true stories about biblical peacemaking, as well as many other resources to encourage and help you bring the redemption that God desires for your relationships. Not only will this bring purpose and peace to your home-schooling process, but also the benefit will spread even further to others around your family. Begin to teach these principles to your children. You will learn alongside them.
We can all learn to see God's hand extended into our daily conflicts, teaching us to respond to human problems biblically, so that others and we can be drawn into fuller and deeper relationship with Him. As these relationships bring glory to God and demonstrate reconciliation, we can truly say, "We are ambassadors for Christ." What better mission is there for the home-school family?

Rick and Annette graduated all three children from home schooling. Currently their oldest, Jay R., attends Moody Bible Institute. Carrie Jean is the Annual Conference and Events Coordinator for Peacemaker ® Ministries. Jared, after attending community college and a year at Patrick Henry College, joined the Air Force in response to the events of September 11th. He started boot camp January 22, 2002. Rick and Annette live in Salt Lake City, where Rick serves as the President of UTCH, Utah Christian Home School Association. Annette is the Home School Specialist for Peacemaker Ministries, an international ministry committed to equipping and assisting Christians and their churches to respond to conflict biblically.
© 2002 Peacemaker Ministries
We would be happy to receive your feedback about this article. Please e-mail us at mail@HisPeace.org.
This article in its entirety, without changes, may be photocopied, re-transmitted by electronic mail, or reproduced in newsletters, on the World Wide Web, or in other print media, provided that such copying, re-transmission, or other use is not for profit or other commercial purpose. Any distribution or use of this article must set forth the following credit line, in full, at the conclusion of the article: "© 2002 Peacemaker® Ministries, www.HisPeace.org. Reprinted with permission." Peacemaker Ministries may withdraw or modify this grant of permission at any time.