Ten Fun Ways to Study World War I
Cindy Downes

The Old Schoolhouse

2019

20 Sep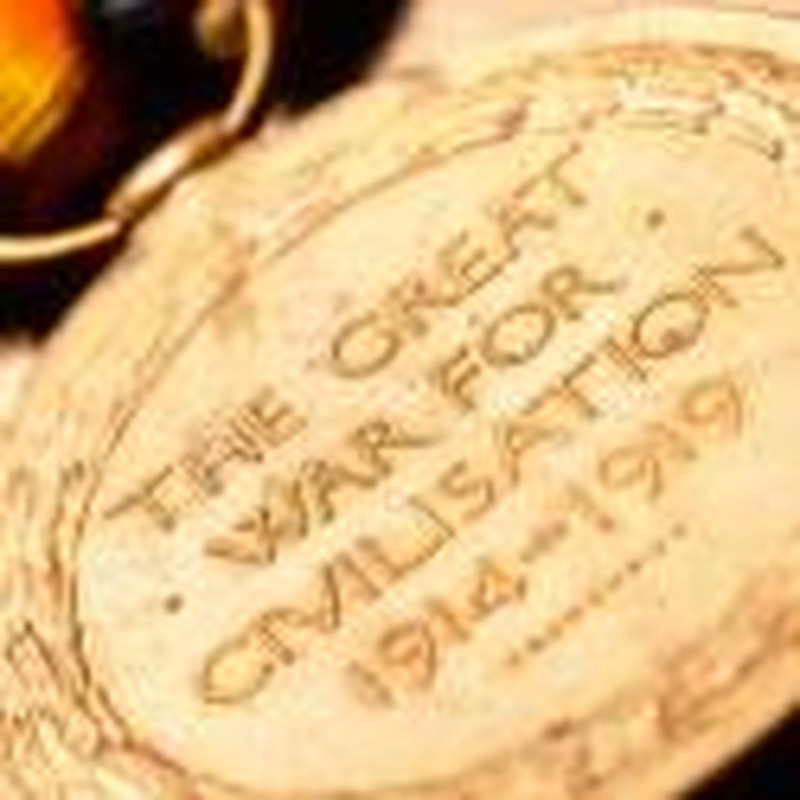 Teaching World War I as a unit study to children on all grade levels can be a challenge; however, with a bit of creativity and some fun resources, you can do it.
For teens, it's easy. Simply use appropriate chapters from a history textbook, Internet resources, or library books to learn about the people, places, and events of this war. For "homework" and "assessment," teens can do research projects, composition projects, and PowerPoint slide presentations to demonstrate what they have learned.
For primary-age children, you'll need to make it a lot more interesting and a little less gruesome! There are many related topics that do not focus on the war itself. By selecting war-related topics that your child can understand and enjoy, you'll not only create an interesting and fun learning unit, but you'll also give your child a fact-filled introduction to the Great War. You can use this basic introduction to build upon in later school years.
Here are ten ideas to get you started:
1. Young children love animals. Why not focus your World War I lessons on animals and how they were used in the war? Not only were horses used in the Great War, but you'll also discover that pigeons, canaries, reindeer, mules, dogs, and storks were also part of this worldwide event. For example, reindeer were used by Russians to transport supplies across the tundra, cats were used to control disease-carrying rats, and canaries were used to test for the presence of poisonous gases.
• Animals in World War I: Enter the Photo Gallery to see images of animals used during World War I. Additional images depict Weapons and Equipment, Heads of State, War at Sea, and War in the Skies.)
• "Cher Ami and the Lost Battalion": Download this free booklet about a World War I carrier pigeon named Cher Ami, which your child can read and color.
• Mules and horses were used to pull light artillery, wagons, and ambulances, as well as carry supplies and ammunitions. Find out more about the use of mules and horses during World War I at this website.
• More than 50,000 dogs were used in World War I as sentries, messengers, equipment and food carriers, ambulance dogs, and guard dogs. Learn more at K-9 History: The Great War 1914-1918.
• Create a World War I animal booklet. Find images of animals used in World War I and paste one image per page. Write a sentence or two under each image describing how they were used.
• Read Chico—The Story of a Homing Pigeon in the Great War by Lucy M. Blanchard. For another look at animals in war, read The Cold War Pigeon Patrols: And Other Animal Spies by Danielle Denega.
2. Other topics of interest to children are ships and planes. Why not do some reading and research about ships and planes used in World War I? Here are two ideas:
• The Lusitania left New York on May 1, 1915. A German U-boat attacked it before it reached Liverpool, England. Within eighteen minutes, the ship sank, killing 1,195 of the 1,959 people on board. Use images from the Great Ships website to create a photo page about the Lusitania. Write a paragraph or two explaining how the sinking of the Lusitania affected the war. Do a search on Google Images for "ships coloring page." Have your child color the page and add it to his World War I notebook.
• Eddie Rickenbacker, born in 1890 in the state of Ohio, was an ace fighter pilot in World War I. Learn about his famous "sorties." Create a poster or PowerPoint presentation about Rickenbacker, using images on the Internet. Read Eddie Rickenbacker: Boy Pilot and Racer by Kathryn Cleven Sisson. Just for fun, read Snoopy: Flying Ace to the Rescue by Charles M. Schulz.
• Complete the WebQuest about pilots in World War I.
3. Learning about technology is another fun activity for kids.
• In 1914, Charlie Chaplin produced his first film. Read about Charlie Chaplin and watch some of his films. Talk about the technology involved in movie making of the early 1900s, and compare it with movie-making technology today. How did Charlie Chaplin's films help boost the morale of the American people during the Great War? Encourage your children to create their own film to entertain the "troops".
• Read Weapons and Technology of World War 1 by Paul Dowswell. Have your children make a list of weapons of war and illustrations for their notebook. Some examples include aircraft carrier, destroyer, radar, bayonet, hand grenade, sonar, submarine, bazooka, bomber, machine gun, and torpedo. Have them make a list of military lingo such as A.W.O.L., barracks, G.I., mess hall, and boot camp.
4. Music and poetry can be useful for introducing younger children to difficult topics.
• Listen to music from the Great War period. This website has a list of popular tunes.
• Read the poem "In Flanders Field" by John McCrae.
• Read the book, In Flanders Fields: The Story of the Poem by John McCrae, authored by Linda Granfield and illustrated by Janet Wilson.
• Read other poetry about World War I.
• Have your children watch videos and listen to audios from World War I, especially Enrico Caruso's "Over There," American Quartet's "You're a Grand Old Flag" (1918), and "Goodbye Broadway, Hello France" by American Quartet (1919). Another resource is British Troops Receiving Rations, 1914.
• Have your child write his or her own song or poem, illustrate it, and add it to his World War I notebook.
5. One of the greatest heroes of World War I was Sergeant Alvin York. Although it's in black and white, the movie about this hero (starring Gary Cooper) is well worth watching. You can watch a trailer of this movie on YouTube.
• The website titled World War I: Trenches on the Web offers a special feature titled "The Great War in Numbers". Find out how many soldiers were captured by Sergeant York on October 8, 1918.
• Read Alvin C. York, Young Marksman (Childhood of Famous Americans) by Ethel H. Weddle. Write a biography about this American hero. Younger children might like to use my Famous Person Report form.
6. Let's not forget about Woodrow Wilson, our twenty-eighth President, who served from 1913-1921. The burden of leading our country through World War I fell to this man.
• Read Woodrow Wilson (Getting to Know the U.S. Presidents) by Mike Venezia or another book about Woodrow Wilson.
• Younger children might like to color his portrait.
7. For art lesson ideas, use information and images from 1914-1918 at a website titled Art of the First World War.
• Select one painter to research and have your children write a biography about his or her life.
• Choose a painting and discuss what the painter was trying to say about the war.
• Have your children create their own World War I paintings.
8. For composition projects, read, view, and/or listen to diaries, letters, and scrapbooks written by people during World War I. Have your child pretend he is someone living during the time of World War I, and ask him to write a diary entry.
• For composition projects, younger students might enjoy using World War I thematic writing paper.


9. Research World War I on the Internet:
• Trenches on the Web is the best all-in-one reference resource for World War I. It includes biographies, documents, maps, photos, timelines, posters, and more. Bookmark this one, because you will want to refer to it often.
• A brief explanation of the causes of World War I can be found at this website.
• Using information found from this research, have your children create a picture timeline of major events, a poster, and maps of the Great War.
10. For more ideas, purchase hands-on, thematic units related to World War I. Here are two I recommend:
• World War I, Thematic Unit published by Teacher Created Resources.
• World War I Project Pack offered by In the Hands of a Child.
Happy learning!
*This article published August 18, 2010.
---
Cindy Downes (www.cindydownes.com) is a veteran homeschool mom who maintains the Oklahoma Homeschool website and is the author of The Checklist, Oklahoma History Online, and Oklahoma Scrapbook. Contact her at cindy@me.com.
Copyright 2010. Originally appeared in The Old Schoolhouse Magazine, Spring 2010. Used with permission. Visit them at www.TheHomeschoolMagazine.com. For all your homeschool curriculum needs visit the Schoolhouse Store.