The Gift of Spontaneity Over Schedules
Gena Suarez

The Old Schoolhouse Magazine

2022

19 Jan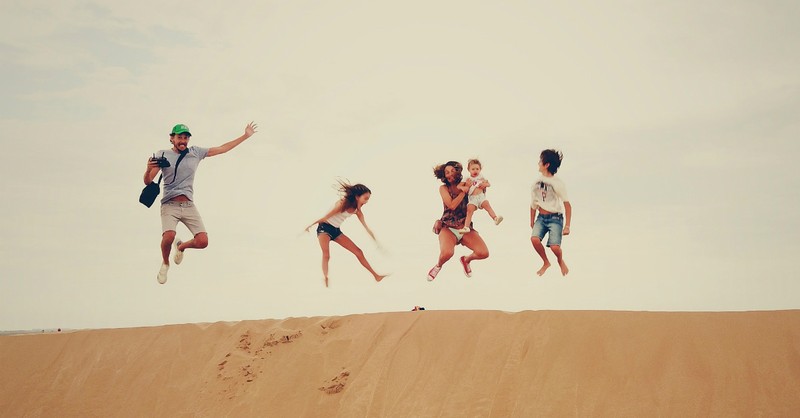 Hey, Mama! You Still Want a Formula?
"We didn't finish school today because my husband heard of a place selling bulk produce. So we left, bought a ton of produce, and spent the afternoon and evening canning. My daughter helped and is learning to can foods. Still learning a very important skill and having fun with mom." —Michele Davis.

"I made it a habit in our home to take full advantage of 'teachable moments' and often that included dropping schedules and being spontaneous! Some of the BEST learning occurred and the house never fell apart!" —Lynda Ackert.
Hey, Mama! I stopped by to share a little something about a FORMULA I found for creating the perfect Mama. Did you know? The secret to happiness is following formulas. I figured you didn't know. So here I am.
Every morning, get up and do the exact same thing. Never vary. If your child cries, manufacture the same canned response to those cries. If your husband wants something different for breakfast, tell him no because you are adhering to the formula. He needs to keep his head down and just eat the oatmeal. Extras are not in the plan; the happiness is in the formulas.
OK, now wake up from that lame nightmare.
Mama, the truth is, you're already doing it right. Your kids trust your judgment because you have learned to discern their needs. Their occasional cries come from a variety of reasons, and you have just as many motherly responses to address them—and you do it well. You love spontaneity with and for your dear husband, and he DELIGHTS in you because of your uniqueness as a wife. No one makes him laugh the way you do! Sure, you're dependable, but you can change it up midstream for the sake of fun and take a little unscheduled time to rest and recreate.
You wake up in the morning recognizing that the day's schedule is going to take a little turn; you have good reasons for it. Wisdom dictates it, actually. You answer that call. And it doesn't need to turn into a stressful outcome. Pivot, Mama. It's just life; laugh at it sometimes! Besides, the new plans for the day may end up becoming a joyful memory your children talk about for years to come.
Your kids can relax because they are not part of a mill, an assembly line of baby-raising. No! They are so uniquely themselves. I don't want my youngest ones to grow any bigger, in fact. Sometimes I just stop and stare at them, giggling and skating around. Those days will not always be here. Blink, and they're all grown up. A childhood full of formulas? No flexibility?
Schedules are great, and we need them. Teaching our children to be responsible and preparing them to follow through with their commitments is crucial. We are developing their character. But watch the pendulum, Mama. Don't let it swing too far, taking overly strenuous pains to raise responsible citizens and future leaders. You are homeschooling, so you have a lot of time to have those conversations and teach those lessons. Look at your child now and compare their maturity and character to that of this time last year. Progress is taking place! Sometimes, throw the schedule out the window for one day and model the gift of spontaneity to your children.
God has made you special, just as He has made your children wonderful and unique. And while there are some absolutes, you have the wisdom to discern what is important, what is frivolous, and what can be momentarily abandoned with the delight and confidence you already possess, because He has called you to this beautiful thing called MAMA-HOOD.
Find some time to rest and play. Relax and take it easy. Your kids are with you - which means they'll be just fine. Balance, Mama.
You still want a formula? Fine: Hug them, love them, discipline them, play with them, teach them God's word, live by example, pray together, mentor nonstop, smile broadly like a wild and wide-eyed caveman with that crazy hair of yours.
It's working. Your kids trust their Mama, and they are growing into beautiful future leaders, Godly adults who love the Lord. I want my kids to be better parents than I am. This is why we have so many heart talks. This is why I homeschool. I want to be with them so Paul and I have as much TIME as possible to disciple them in God's word. We'll stick to the schedules as we can, but we won't let them stifle us. Relationship trumps the lists of do's and get done's.
What a blessing! He has placed us all on this path together. And He is the Sustainer and the Giver. Rejoice in the Lord and relax today with your children. Blink, Mama. They'll be all grown up.
"Rejoice in the Lord always; again I will say, rejoice! Let your gentle spirit be known to all people. The Lord is near. Do not be anxious about anything, but in everything by prayer and pleading with thanksgiving let your requests be made known to God. And the peace of God, which surpasses all comprehension, will guard your hearts and minds in Christ Jesus" (Philippians 4:4–7).
Copyright 2021, The Old Schoolhouse®. Used with permission. All rights reserved by the author. Originally appeared in the Summer 2021 issue of The Old Schoolhouse® Magazine, the trade publication for homeschool moms. Read The Old Schoolhouse® Magazine free at www.TOSMagazine.com, or download the free reader apps at www.TOSApps.com for mobile devices. Read the STORY of The Old Schoolhouse® Magazine and how it came to be.
Photo credit: ©Unsplash/Juan Cruz Mountford
Publishers Paul and Gena Suarez, who reside in eastern Tennessee with their family, have homeschooled their seven children since 1990. They embrace and promote the biblical philosophy that "homeschooling" is not so much about schooling/education as it is about discipleship—bringing up our children "in the nurture and admonition of the Lord" (Eph. 6:4). The Suarez family wishes to share this vision around the world as they publish the trade magazine for homeschool families, The Old Schoolhouse® Magazine. They can be reached at publisher@TheOldSchoolhouse.com.