4 Steps You Must Take to Succeed in Couples Counseling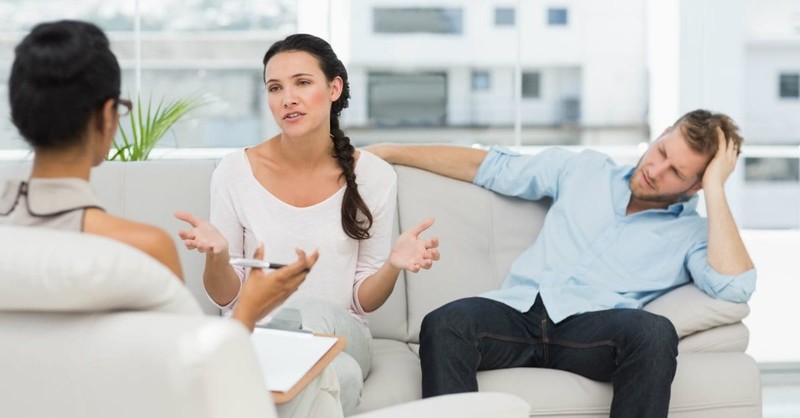 I received another call today from a distraught woman, Beth, married thirty-five years and facing the next stage of her life. I receive calls and emails like hers every day, from women and men who are seeking clear direction. The calls go something like this:
"I'm really tired of the way things are going," the woman says. "I've been praying for years for real character change, and nothing much changes."
"What kinds of interventions have you tried?" I ask.
"Well," she says slowly. "We've been to dozens of marriage conferences, and they were like a Band Aid to our bleeding wounds. They were good, but really didn't address the depth of problems we faced."
"Um hum," I said. "Marriage conferences are great for motivating us to do things better in our relationships, but they cannot address our problems in depth."
"We also did some counseling, but we dropped out after five or six sessions," she said. "They didn't really seem to be helping. I've become very discouraged."
"Yes," I said. "I can understand why you would be discouraged. You want real change."
"We went to another counselor a few years ago and he seemed to understand the problems. So he referred my husband and myself to his our own individual counseling. We even did that for a few months, and that didn't help."
My conversation with Beth was so very typical, and offers concerns about the ways professionals provide counseling. I decided to offer some observations to Beth.
"Beth," I said. "Again, there is nothing wrong with marriage conferences. There is something wrong with going to counseling for only five or six sessions and expecting depth change. There is also something wrong with individual counseling for marriage issues, as the individual counselor may not be able to see everything that is going on."
"Exactly," Beth said. "I often wondered how the counselor was going to know the subtle issues my husband brings to the marriage, and the issues I bring for that matter. I'm willing to face my stuff, but need my husband there to point out the issues."
"Precisely," I said. "While couples counseling can turn into 'a blame session' if you're not careful, on the other hand you may be the best person to expose character problems that others cannot see—or that he cannot see—and vice versa. We cannot change what we cannot see."
"That sounds right," Beth said. "So what needs to happen now?"
I offered the following ideas to her and to you as well.
One, define your problem. While this may sound simple, it isn't. We often talk around a problem, complain about it, even become resentful about it, but failing to clearly define it. What is the matter? How are you feeling about this problem? Our feelings are a great indicator that something is wrong. What do you want to feel instead of what you are feeling?  
Two, determine your desired outcome. Consider not only what you feel, but what you want to feel. Consider what healing would look like? How do you want him/ her to behave toward you? You must begin with the end in mind! Be very clear about this. See it, feel it, do it. 
Three, decide on the best path for change. For every problem there is a 'best path for change.' For many relationship and individual problems, couples counseling is the best path for change. Many times our character issues are not exposed except in our marriage. The person who knows us the best is often our mate. Consider your marriage to be a crucible where we can work on our character issues. A gifted couples counselor will help use the marriage for personal, emotional, relational and spiritual growth.
Finally, dedicate yourself to total healing.  As with most emotional and relationship issues, you must dedicate yourself to finding the right professional help and insist on true, depth change. A little change is not enough. You will know it when you find it because you will experience healing. Anything short of that is less than what you want and less than anything you should settle for. As God's Word says:
"Nevertheless, I will bring health and healing to it; I will heal my people and will let them enjoy abundant peace and security" (Jeremiah 23:6).

If you would like to learn more about healthy relating, please go to our website, www.marriagerecoverycenter.com and discover more information about this topic, watching my video series, 30 Days to Relational Fitness. Pay close attention to the article, Therapeutic Healing Session, a useful tool for saving your marriage. Please send responses to me at drdavid@marriagerecoverycenter.com and also read more about The Marriage Recovery Center on our website. You'll find videos and podcasts on sexual addiction, emotionally destructive marriages, codependency and affair-proofing your marriage.
Publication date: February 3, 2015