40-Day 'Love Dare' Launches Marriage Movement
Kelly Shrout

Baptist Press

2009

28 Feb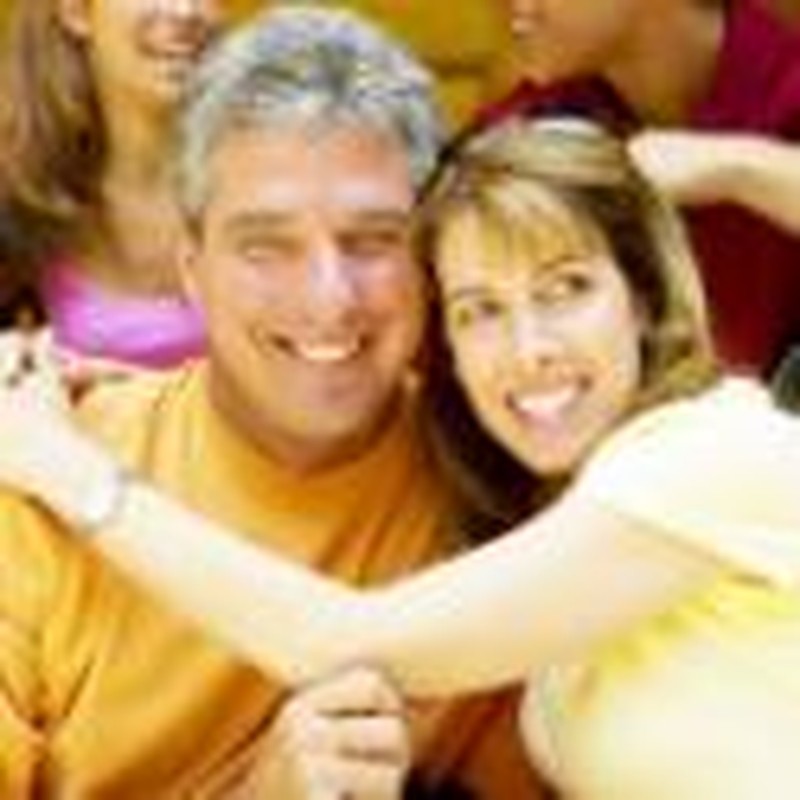 NASHVILLE, Tenn. (BP)--Paula and John Thomas had been married 24 years when they separated.

She wanted forgiveness and peace for both of them. He wanted a divorce.

"Our marriage was in shambles and my husband believed that even God couldn't put our marriage back together," Paula said. "Yet, after a six-month separation, the Lord put a halt to our divorce proceedings."

That was five years ago. Today, the Thomases help couples in crisis realize God's plan for their marriage.

"When we were going through the hard times, we realized we simply didn't know each other," Paula said. "So many other couples are the same way."

After much prayer and searching the Scripture, God restored the Thomas' marriage.

"Not only did God restore our marriage, He made it stronger and more precious than ever before," she said.

In 2005 the couple renewed their vows. In 2007 they began telling their story, and in 2008 Paula said God blessed her marriage with The Love Dare. As featured in the movie "Fireproof," The Love Dare is a 40-day Scripture-based journey that helps couples learn truly to love one another. It is published by B&H Publishing Group, a division of LifeWay Christian Resources of the Southern Baptist Convention.

"When struggling couples come to us for help, I always point them to Scripture and now I also give them a copy of The Love Dare," Paula said.

Couples embarking on The Love Dare read a short devotional and complete a complementing challenge, or dare, based on that day's Scripture. (The first chapter's dare: "Resolve to demonstrate patience and to say nothing negative to your spouse at all.")

"When we got The Love Dare, we began with day one and we didn't skip a day," she said. "Through the book we have learned to respect each other, pray together and listen to one another.

"One big lesson I've learned is how to greet John when I first see him in the afternoon," Paula said. "When we greet our spouse with love it makes a huge difference."

The Thomases, who attend Long Hollow Baptist Church in Hendersonville, Tenn., now spend more time talking than watching television and said they have learned to forgive the past.

"If couples read the lessons and complete the dares with genuine, sincere hearts, God will turn their marriage around," she said. "Couples have to be intentional about the 40-day challenge and let God work in their lives. They have to stay on their knees, and halfway through the book they won't be thinking about divorce anymore."

The book began as a plot element in Fireproof, which was released in theaters in September 2008 and is now available on DVD. Kirk Cameron played a firefighter whose marriage was headed for divorce. Cameron's character received The Love Dare book from his on-screen dad, and the book played a significant role in saving his marriage.

"In the movie pre-screenings, the audience left the theater asking, 'Where can I get that book?'" said Andrea Dennis, trade publishing representative for B&H Publishing Group.

B&H Publishing Group joined forces with brothers Stephen and Alex Kendrick, writers of the movie, to produce The Love Dare resource.

The Love Dare has topped The New York Times best-seller list in the advice paperback category. Now with nearly 2 million in print, The Love Dare is also available in a Spanish edition. Additionally, Lifeway Church Resources released a Love Dare Bible Study for small groups.

"This book is a tool God is using to improve marriages around the nation," said Dennis, who also coordinates www.ShareTheLoveDare.com, an online forum for more than 1,000 subscribers who anonymously share how God is working in their lives as they use the book.

"We have almost daily received testimonies from those using The Love Dare about how God is changing their marriages," said Dennis, as she read an anonymous post from a man who is using the book to help restore his marriage after an affair. "It teaches couples how to love and how to communicate with each other."

Each day of the 40-day journey, subscribers post their thoughts and comments about that day's dare and communicate with other couples about what God is doing in their own situation.

"We're finding that people are pouring out their hearts on ShareTheLoveDare.com -- and oftentimes their pain," said John Thompson, B&H senior vice president of marketing. "Those who are active on the site and are almost finished with the 40-day challenge will encourage those who are really hurting. We read all the time posts that encourage participants to run the race and not give up on their marriages."

Thompson described The Love Dare as a marriage movement, and said the message of the film and the book represent Christ's love for the church.

"It's also a picture of God's love for us," he said. "The book is for anyone who wants to improve their marriage. It's even for people who aren't married yet and want to build a great foundation. It's exciting to hear that marriages are being saved and people are coming to Christ."

For the Thomases, The Love Dare didn't stop at day 40. "We are continuing the challenges of The Love Dare and we realize as we grow closer to God, we grow closer to each other."

An audio download of The Love Dare will be available in late February.

---
Kelly Shrout is a writer for LifeWay Christian Resources. For more information about The Love Dare, visit LoveDareBook.com. For more information about Fireproof, visit FireproofTheMovie.com. The Love Dare is available at LifeWay Christian Stores.
(c) 2009 Baptist Press. Used with permission. All rights reserved.
Posted February 28, 2009