5 Signs Your Marriage is Headed for Trouble
Alicia Michelle

Crosswalk.com Contributing Writer

2016

24 Jun

COMMENTS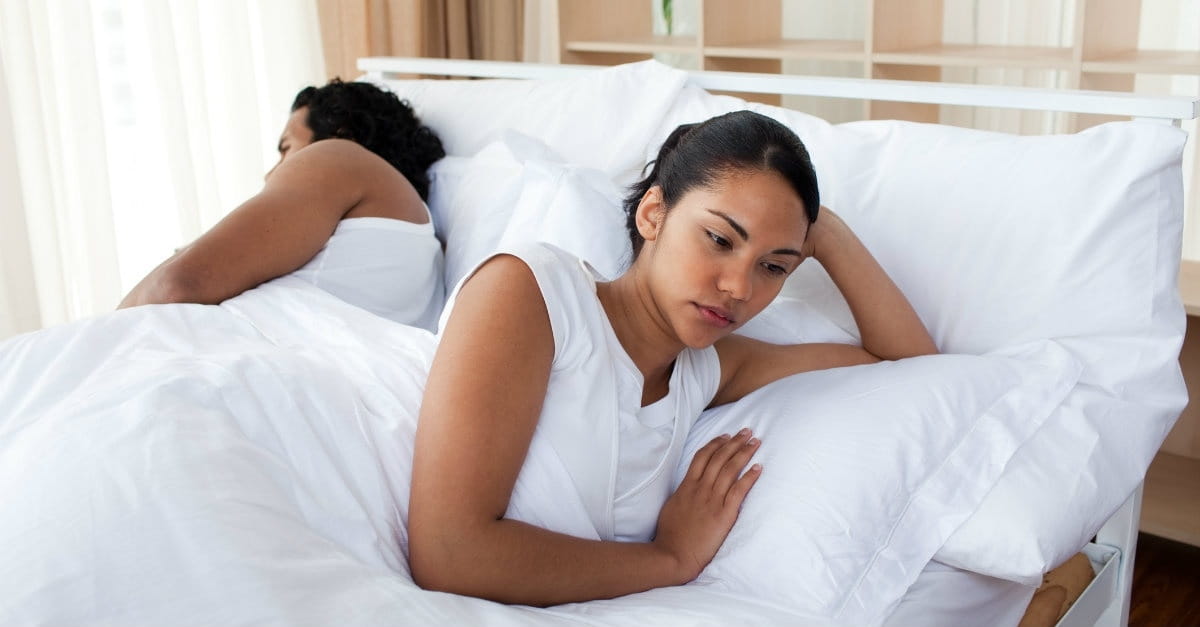 Every day we hear heartbreaking stories of marriages failing and falling apart. These couples had the greatest intentions when starting out, but somehow, life left their marriages broken and their hearts tattered.
When we hear these gut-wrenching stories, we often think, "Please, Lord… don't let that happen to my marriage."
While it would be impossible (and arrogant!) to assume that every marriage follows a particular pattern, I would argue that many marriages that are in trouble show one or more of the signs that I'm going to mention in this post.
"Serving our spouses": that phrase seems almost taboo or, at the very least counter-cultural. 
I hear you. We think, "Why should I serve them when they do XYZ, when they don't treat me right, or when I know they won't serve me back in return?"
But here's the thing: rending yourself unable to love them "until" (until they treat you correctly, etc.) means that you are shortchanging the beautiful example of sacrificial love that God designed for marriage.
And bottom line, this inability to unconditionally serve your spouse will severely limit the closeness between the two of you and stifle God's desire to use marriage to grow you in holiness.
Marriage can be selfish and very much "tit for tat," but it will also be stifled and headed for trouble when performed under these conditions. 
Let's be frank—sometimes our spouses annoy us! They may drive us crazy with their opinions or what may feel like a demand on our time. 
We all have moments where we'd rather push our spouse's opinions aside and think, "I have to do what everyone else wants all day long at work, school, etc. At least in my own home, I want to have my own way!"
That's why when we dismiss our spouse's feelings as unimportant, we are hurting the friendship with our spouse, and by default, damaging our marriage. 
Be careful of this secret marriage destroyer! It is a sneaky tactic the enemy uses to slowly erode even the strongest marriages!
It's normal for arguments to happen in marriage. We are, after all, two imperfect beings living together in tight quarters (often with other little people adding to our stress)! 
I think of unresolved tension in marriage like a pair of really dirty eyeglasses. Every time we have an argument or issue between us, our glasses (the lens of how we see each other) can get clouded and covered over with smudges, dirt and other debris. 
If we don't remove those "smudges" immediately through forgiveness and reconciliation, it becomes harder to see our spouses clearly (and it certainly becomes difficult to love and serve them unconditionally)!
As hard as it seems, we must get to the root of our emotions and deal with these issues quickly with our spouses. We can't let things linger because of this compounding effect. 
I've found in my marriage that our sex life is a good indicator of our overall marital health. Do you find these aspects true in your marriage too? Consider this:
When my husband and I are tired and too busy for intimate time together, our marriage just doesn't seem as close overall. 
 
When there aren't huge emotional barriers between my husband and I, sex is easy and feels like a time of deep emotional connection. 
At the same time, I've also seen how sex can be a beautiful balm of reconciliation when we're going through tough times. Many times, I feel like sexual intimacy "resets" the connection in my marriage.
Many of us let this aspect of marriage slowly erode, and quite frankly, it's easy to do so! Besides being "too busy" or "too tired," here are some other potential reasons why physical intimacy may be lacking:
We can't allow the enemy to use our busy-ness or our emotional scars to keep our marriage from this most vital form of connection. 
We enter marriage with hearts full of hope and excitement because we've spent hours investing in our relationship (think date nights, time alone to talk, etc). 
Then we get married, and suddenly as the years go by (and we become distracted by other good things like a career, kids, or even ministry), our marriage may not seem as bright and shiny with optimism anymore. In fact, it may seem lackluster and simply limp along as we focus the bulk of our emotional energies toward other pursuits. 
Here are four ideas:
Take 15 minutes to chat each day (here's what my husband and I do)
 
Plan regular date nights 
 
Plan weekends away/vacations
 
Invest in other intentional time together (such as participating in a hobby or home improvement projects together)
I know these are heavy and difficult-to-discuss topics! 
Please know that I'm praying for you if you've read those and realized that, yes, your marriage may be headed for trouble.
Can I challenge you to take these next steps?
We're all given a choice everyday as to whether we will work to grow or to destroy our marriages. 
I know these issues can seem huge and insurmountable!