5 Ways to Know if You're a Good Spouse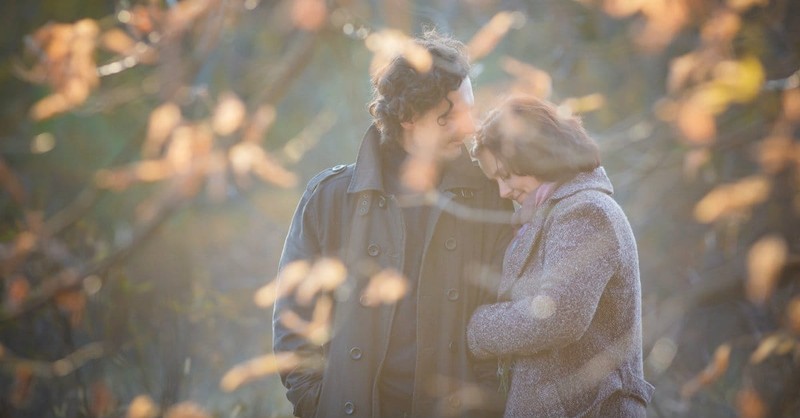 We get married for all kinds of reasons. Love. Security. Children. Fear. Loneliness.
We might take that walk down the aisle as early as high school graduation or as late as in the fall or winter seasons of our lives.
Maybe we chose our high school sweetheart, our best friend, a coworker, someone we met in Sunday School, or even a person from our past who becomes our future.
Some us had great examples of solid marriages to look to in our own parents and mentors. Others of us saw what we didn't want to become and vowed to do marriage differently. But no matter why, when, or with whom we take the plunge, most of us are nowhere close to understanding what it really means to tie that lifetime knot.
Out of a desperate need to belong somewhere and to someone, a few months after I turned 21, I married my high school sweetheart. Still in college, reeling from my parent's nasty divorce, I was clueless about life, relationships, and what it took to sustain a marriage. I didn't know who I was as a person, let alone how to be a good spouse.
But I jumped in headfirst, blindfolded, and totally naïve—in love with the idea of being in love. Who wouldn't get excited about candles, romance, whispered endearments, and hours of staring into each other's eyes? I was all over goofy pet names. Holding hands. Never-ending hugs. Butterflies leaping through my stomach. Basically, I expected my marriage to remain in the honeymoon phase.
My honeymoon phase lasted as long as my honeymoon—exactly three days.
When my husband and I returned home from our short getaway and settled in to our apartment for our first night as a married couple, we were prepared. We had the required rings on our fingers, a store's worth of candles lit around the bedroom, one silky nightgown, and a King-sized bed.
A guaranteed happily ever after, right?
Not so much.
Sometime between lighting those candles and donning the nightgown, I got the flu—double-over-the-porcelain-bowl-gut-wrenching flu. Cue my husband sweeping in to save me. Rubbing my back. Holding my hair. Whispering how sorry he was.
Only that's not quite what happened.
Instead, my brand-new husband abandoned me on the cold tile floor while he fell asleep sprawled across our bed next to my cat—killing every single expectation I ever had about how marriage worked.
I'd even left the bathroom door open so I'd be easy to rescue. I mean, what was his problem? Couldn't he hear the horrendous retching? The sobbing? The SOS I silently sent? And wasn't it his job to take care of me? Be my champion. My knight. Hadn't he signed up to meet all my needs the day he signed our marriage certificate?
Due to my backward way of thinking, wondering what he could do for me and not the other way around, the first fifteen years of our marriage can be summed up in one word—rough.
And not because he was an uncaring jerk who forgot he was supposed to hold my hair while I ejected my dinner. But because I didn't know how to be a good spouse. I was selfish, demanding, ill-equipped, and brimming with unreasonable expectations. It wasn't until I was ready to abandon all that and ask myself how I could serve my spouse that anything changed.
Whether you've had a rough start or an easy run, God cares about the state of your heart and the condition of your marriage. He's an amazing redeemer—who's going to ask you to change if you want your marriage to change.
Twenty-five years, three kids, two major illnesses, a cross-country move, and a lot of living later… this is what I've learned about being a good spouse.
I know I'm a good spouse when I:
Get Real with My Expectations. The world tells us we deserve to be happy. That our spouse should make us happy. Maybe even read our minds. Know exactly how to talk to us, touch us, love us without ever learning how. That's a lot of pressure on another person, when it's really only God who brings true joy. God who sees our every need. When I accept my spouse as human and don't try to put him in God's place, a funny thing happens in my marriage. I begin to shift my thinking off myself and onto my spouse. When I put his needs above my own, it changes the way we interact in a positive direction.
Offer Myself as a Safe Haven. Life is hard. Jobs. Kids. Health. Money. Impossible relationships and people. Hard choices. The bumps in the road you never saw coming. There's enough negative out there, that we need a place where we feel safe and loved and wanted and important and respected. Somewhere we can be ourselves. My role as a spouse isn't to criticize, it's to uplift, support, and encourage. I want to be a refuge in my spouse's life so he sees me and our home as his safe haven.
Learn to be a Soulmate. Intimacy involves baring the deepest parts of your soul and being trustworthy so your spouse can bare his own. Nothing substantial in a relationship comes naturally—most things need time and effort to grow. A willingness to communicate makes all the difference in the depth of your connection. If I'm quiet and thoughtful, if I pay attention, watch my spouse in different situations, take the time to learn his moods, to listen, to care about what's important to him, I'll create a soul-deep bond between us that takes my marriage to a whole new level.
Decide to Love No Matter What. Falling in love is easy. Staying in love takes work. Love is a decision. It might be a cliché, but it's also a rock-solid truth. The day we pledge ourselves together, God expects us to choose to love each other forever. Over the years, there will be moments, hours, days where our spouse sinks to the bottom of our happy list. Times when we don't like each other very much. Where we question keeping those rings on our fingers. And those feelings are okay. You don't have to like someone to love them. Real love isn't about the butterflies kicking around in my stomach. Real love sticks deep, lodged tight in a place not easily shaken. When I constantly show my spouse my love isn't driven by my ever-changing feelings, but by the pact I made to be faithful to him, he'll trust I'm in it for long haul.
Make Good History. Like in a war, there's something to be said for walking the trenches together. I've known my husband since I was sixteen. He lived through the bad years after my parents divorced. He watched me grow and mature after college. We became parents together. Struggled through two rounds of our son's childhood cancer. None of those experiences can be erased. They're collected. Stored. Mounted in a mental scrapbook. But it's my choice what they look like. Are they ugly or beautiful? Did each of those memories build our bond, better our communication, forge our path? Or did they tear us down?
It doesn't matter when you met your spouse—early, late, or somewhere in the middle. The moment you commit to each other, you step out of your own story and start a new one together. Every situation we come across has the potential to strengthen or weaken who we are as a couple. Work hard to lay down positive pictures in the journal of your life together.
Each of the ideas above are meant to encourage you in your journey of becoming a good spouse. And they all have one thing in common—giving up ourselves.
John 15:13 tells us, "Greater love has no one than this: to lay down one's life for one's friends."
Laying down your life doesn't have to mean death. It can also mean self-sacrifice. If we love someone, we sacrifice our needs and wants for theirs. And in an ideal world, they turn around and sacrifice theirs right back.
God gave us a fool-proof formula in I Corinthians 13. If we followed God's Golden Rule regarding love, I bet almost, if not all, our discord in marriage would fade and disappear.
So next time you're wondering how to be a good spouse, dive in, meditate on, and live out this famous verse:
Love is patient, love is kind. It does not envy, it does not boast, it is not proud. It does not dishonor others, it is not self-seeking, it is not easily angered, it keeps no record of wrongs. Love does not delight in evil but rejoices with the truth. It always protects, always trusts, always hopes, always perseveres. (I Corinthians 13:4-7)
Lori Freeland is a freelance author from Dallas, Texas with a passion to share her experiences in hopes of connecting with other women tackling the same issues. She holds a bachelor's degree in psychology from the University of Wisconsin-Madison and is a full-time homeschool mom. You can find Lori at lafreeland.com.
Publication date: March 21, 2016