A Father's Day Reflection on Walking Your Daughter Down the Aisle
Robert Wolgemuth

Author, She Still Calls Me Daddy

2009

18 Jun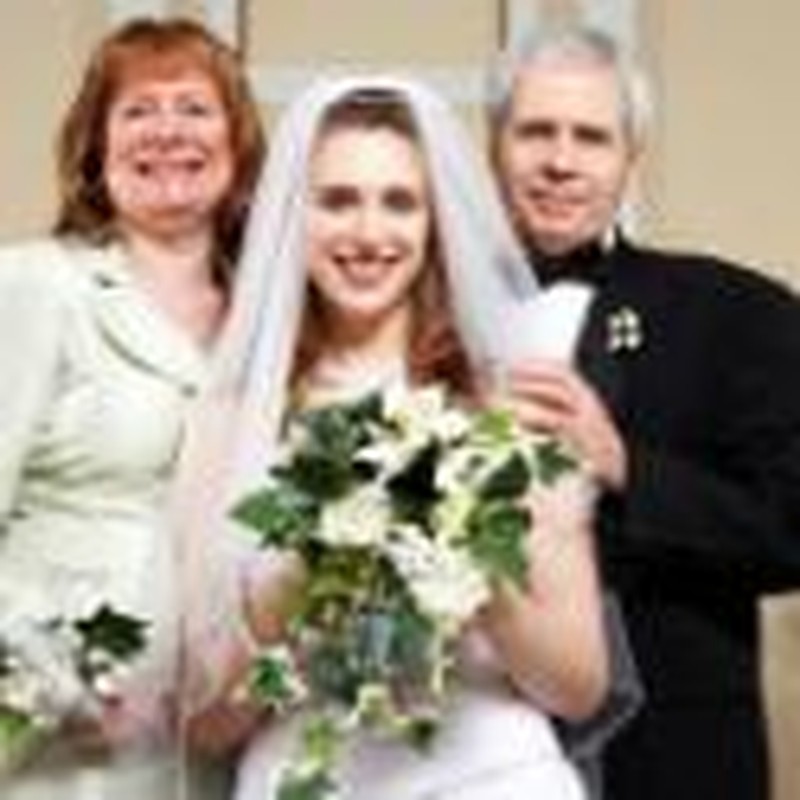 This is it," I whispered to myself. "This is really it."
Organ music filled all available air space with remarkable glory as the bridesmaids began their slow march down the center aisle, one by one. Our wedding coordinator would soon tell my daughter, Missy, to put her hand on my arm, in the traditional escort position. You know what I'm talking about: that formal, take-his-arm thing they teach awkward young boys and reluctant, blushing girls at cotillion.
In a few moments, I would obediently extend my arm so Missy and I could strike the pose and begin our journey to the altar. But for now, for just one more lingering moment, I held her hand.
This pose was more familiar. More sweet. It's what we had done thousands of times all the way back to when we were crossing a busy street or walking along and going anywhere. She held my hand because it made her feel safe. I held her hand because it made me feel whole.
Like dolls on a conveyer belt, the perfectly spaced, bouquet-toting bridesmaids slowly glided forward.
The bride and her daddy stood quietly, taking it all in. Holding hands.
The Plank
Today, I'm the father of two married daughters. The first wedding was in 1994, when I escorted Missy down the aisle, and five years later it happened again with Julie.
Missy and Julie came into my life in 1971 and 1974, respectively. Moments after their births, I was presented with their burrito-sized bodies. Taking their tightly swaddled forms from the nurse, I looked into their ruddy faces, drew them up to me, and kissed them. Their eyes rolled back and forth, trying to focus. They squirmed. I kissed them again. The feeling in the deepest corner of my heart was wonder and overwhelming delight.
"Hello, little girl," I whispered to them. "I'm your daddy."
Like a sentry, I stood guard over these little girls during their childhood years. Their mother and I watched them crawl, then stand, then walk, then run, then ride their bikes. Because they were girls, they moved very quickly from making unintelligible noises to single words, to phrases, to sentences, to paragraphs, to complete unedited manuscripts.
Now these children were elegant women. At this wedding ceremony, my younger daughter Julie, the maid of honor, was the final doll to step on the conveyor belt. Missy, the bride, along with her dad, would be next.
As I slowly walked down the church's center aisle, I wish I could tell you that the feeling was the same rapture I felt when I gave Missy her first kiss in the hospital. But it wasn't. This wasn't a wedding; it was a funeral. And deep in my soul, I knew it.
I was a man walking the plank.
Back in the days of treachery on the high seas, I'm sure walking the plank wasn't a pleasant experience. But sometimes I smile at the stereotypical eye-patched pirate, parrot on one shoulder, filthy do-rag encircling his head and only a few remaining unbrushed teeth in his mouth, forcing his victim to drop into the roiling sea by walking a narrow plank.
Shades of this father headed to the chancel.
It Was Also Another Birth
You are probably shocked that I'd say something like this . . . comparing our daughter's wedding to a funeral? Or a walk on the plank?
Let me assure you—without the slightest hesitation—that the men our daughters chose to marry are incredible. Missy's husband, Jon, and Julie's husband, Christopher, are the answers to our prayers. We couldn't have been more thrilled with the young men who stood at the end of that long aisle. Bobbie and I loved these men and were overjoyed with Missy and Julie's choices.
So my dark feeling wasn't because I disliked Jon or Christopher in any way.
What I knew was that this ceremony spelled the death of something—and the birth of something else. Something completely unknown to me.
Until this moment, I had been the most important man in their lives. As their parents, Bobbie and I had been the go-to folks for decisions, big and small. Our home was their home. But on this day—with one promise—all of that died.
What was born in that ceremony was a new most-important man, a new go-to guy, and a new marriage in a brand-new home. And on that wedding day—and the one five years later—something else was born, a role I had never known before: father of a married woman and father-in-law to a man I hadn't raised.
More than two decades of hard-fought relationships with our daughters were instantly demoted to second string.
For each of them, there was a new superstar in town. And a relationship between my daughters and me that was going to need some adjustment.
Some serious remodeling.
The Big Idea of Remodeling
The early years of raising of our daughters are, in many ways, like new construction. House building. It's a dad's privileged responsibility to take the raw material of that tiny, helpless baby girl and shape her into completeness.
But now that she's married, we're taking the relationship we've built with our daughter for twenty-some years and retrofitting it into something different . . . not defining, but redefining.
What happens when our daughter takes our arm and we walk her down the aisle and say, "Her mother and I do," is incredibly consequential. Our association with this woman will never be the same. It must be radically changed. Remodeled. If we don't do this well, serious trouble awaits us. But if we are successful, this remodeled relationship with our daughter can be amazing.
If you have ever tackled a home remodeling project, you know what I'm about to say. If you haven't, you can ask someone who has . . . or you can trust me with the following truth: remodeling is far more difficult than tackling new construction.
Building from scratch can be plotted and planned and controlled. Remodeling is a mystery. Surprises, twists, and unexpected turns are inevitable. New construction includes the precision of following a blueprint. Successful remodeling is solving one problem after another.
When we're starting from scratch, we can roll out the plans on the hood of Old Blue and go for it. New construction is fairly predictable. Precise. But when we're radically changing something that already exists—rebuilding something—we take it a day at a time. We brace for the unexpected and unforeseen surprises and roadblocks. Just like when our daughters get married.
Published June 18, 2009.
---
Excerpted from Robert Wolgemuth's new book She Still Calls Me Daddy: Building a New Relationship with Your Married Daughter After You Walk Her Down the Aisle (Tyndale House, 1999).
Parents of two daughters and grandparents of five, Robert and Bobbie Wolgemuth are the authors of more than 20 books. Robert's bestselling titles include She Calls Me Daddy, the notes to the Devotional Bible for Dads, and The Most Important Place on Earth. Bobbie's books include the Gold Medallion best-seller, Hymns for a Kid's Heart, co-authored with Joni Eareckson Tada.
They have had the privilege of nurturing their own children's faith. Now Robert and Bobbie celebrate as the next generation is being led to Jesus Christ.