A Marriage on the Run: A True Story!
Barry R. Leventhal, Ph.D.

Two Becoming One

2004

29 Jan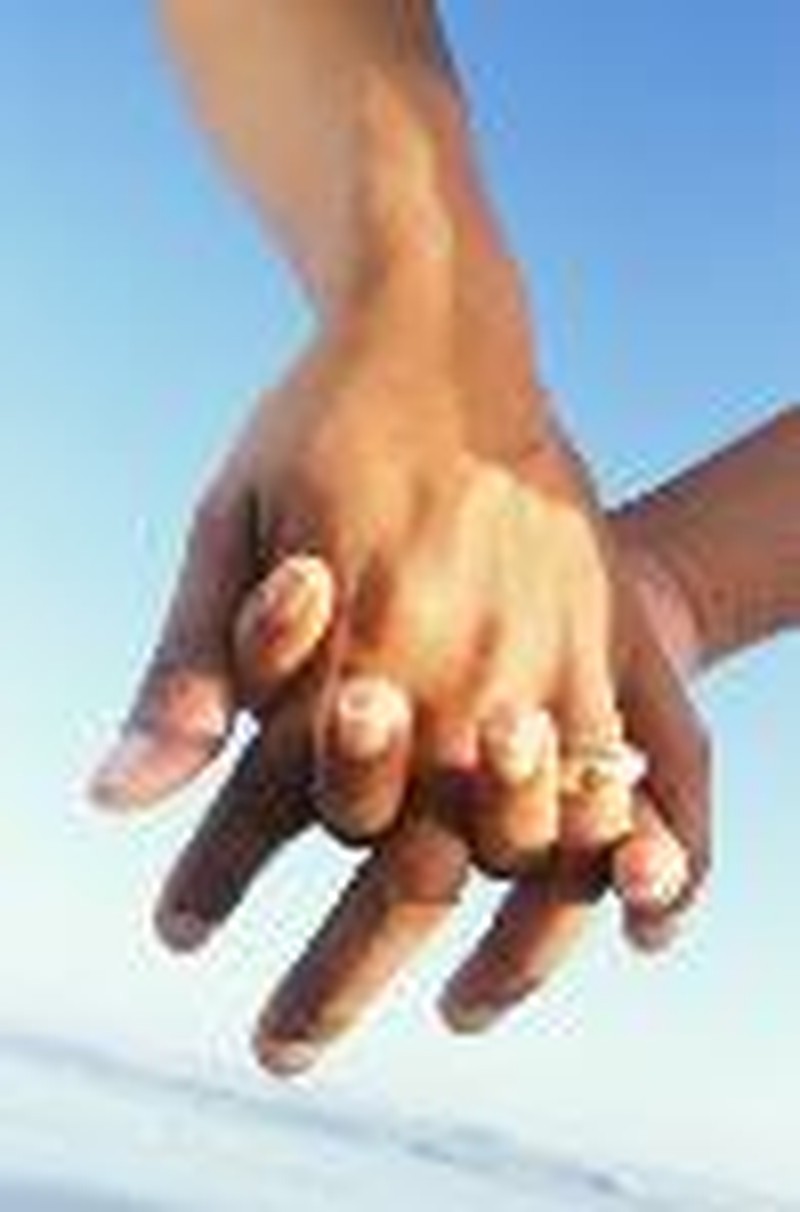 It seemed like the perfect match. Although the groom was somewhat older at forty years of age, nevertheless the couple had similar backgrounds and values. They both came from believing families with solid roots in their respective communities. Drawing from upper class socio-economic reserves certainly didn't hurt. Their parents had done everything they could to insure that each would marry into the right kind of family, especially the groom's father. It had to be the perfect girl for his boy, nothing less. And most important of all, they were in love.

It was the wedding of the year-a turnout, as we would say, fit for a king and a queen. No expense was sparred. All the right people were invited. It went off without a glitch. The parents of the groom and bride could hardly wait for the birth of children, grandchildren running and playing everywhere. The future looked bright indeed.

However, as the years began to unfold, marital reality set in-as it always does. All of the goodies from the right background, all of the preparation for the perfect match cannot stem the tide of life in the real world. The couple tried in vain for children, but conception evaded them like a thief fleeing the scene. Perhaps that is when a wisp of disillusionment began to set in. It's hard to actually nail down when a small sense of futility nudged its way into their marriage.
But God is good. And after several years, in response to a godly husband's prayers, his wife conceived. Not only did she conceive, but also to her utter surprise, she found herself pregnant with twin boys. Neither family had ever been blessed with twins before. So this was going to be a real first! But, as it turned out, this was not going to be an easy pregnancy. Quite the contrary, the twins were already overly active, jostling and tussling in the womb, almost like two combatants in a jousting contest.

The parents hoped and prayed that the pregnancy would go to full term and the boys would be born safely. God heard their prayers. The two boys arrived strongly, descending into the anxious arms of two grateful new parents-to say nothing of the proud grandparents!
But different is an understatement. These twins could not have been more dissimilar, like fire and water. The fierce pregnancy was in reality a foreshadowing of these two boys. The first twin to be delivered was reddish in color, covered with hair-like an angry, young animal. Not surprisingly, he grew up as the extrovert of the family, a man who loved the outdoors. The second twin to be delivered was grabbing for all of life from the very beginning. But he turned out to be the introvert of the family, of a sensitive and artistic nature. So it was not surprising that the two boys did not get along from a very young age. Sibling rivalry ensued. Jealousy and conflict mushroomed.

Their parents hardly knew what to do, sometimes throwing their hands up in utter exasperation. And as often happens when husbands and wives do not pay attention to the nurturing of their own intimacy issues, the boys began to wedge their way in between their dad and mom. Having himself a strong affinity for hunting and fishing, the dad began to favor his first-born twin. But the mom, with typical motherly love and sensitivity, rushed to the side of her younger twin. Turmoil between husband and wife, between parents and children was inevitable. In fact, like a painful thorn under one's fingernail, the family feud persisted for many years.
At forty years of age, the oldest twin finally married, the first of three marriages, each wife a source of constant pain to his parents. Following a violent split with his brother, the younger twin ran away from his parents and brother to a foreign country, getting married twice himself, along with two other intimate relationships. And adding to the family dysfunction, he became the father of twelve sons and one daughter. Turmoil and rivalries multiplied. And although both of the boys prospered in a material sense, the bitterness of their relationship seemed to grow with each passing year. In fact, it seemed doubtful that the family would ever be reconciled again.
But God, in His marvelous grace, did reconcile the entire family. You can read the whole, unadulterated story of this family of old in Genesis 24-50. It is really God's redeeming story. He alone is the Hero! He transformed the parents, Isaac and Rebekah, as well as their twins, Esau and Jacob, and made all of them His own trophies of grace. Yes, it is true that many years of pain and agony passed within this dysfunctional family before God healed their severed relationships. But heal them He did. The parents lived to ripe old ages. Together the twins buried each of them. God prospered both of the twins all the way into their own ripe old ages. Their own children became prominent members of their respective communities.
But, in the end, one thing is for sure. This whole marriage and family business would have gone so much better if it had been a walk with God rather than a marriage on the run! It's so much better to experience God's gracious love than His corrective discipline.
In light of God's story of this marriage on the run, prayerfully consider the following questions:
1. In the last six months, has your marriage been a walk with God or a marriage on the run? It's easy to check out: How many times have you compromised the truth of God for the lies of the world? Have you experienced more of the love of God or the discipline of God?
2. In the next six months, how can you transform your marriage into a walk with God rather than a marriage on the run? Be specific. Why not talk to God about this kind of transformation. For, in the end, He is the only one who can transform your marriage.


© 2003 Christian Family Life


FREE - Would you like encouragement for your marriage?   Click here to receive a weekly email devotional from Two Becoming One with principles and scriptures that will strengthen your marriage.

Two Becoming One publications and small group resources help couples understand God's purposes, principles and provisions for marriage.  Many key concepts in Two Becoming One are taught in the popular FamilyLife Ministry marriage seminars.



Enjoy this article?  Then find out more!  Enrich your marriage in 8 weeks with Two Becoming One.  Click here to see what leaders say about this marriage changing resource, discover our NEW Leader Kit, and learn about the FREE "Pastors Checklist" offer.