Anniversaries: A Time To Focus On The Marriage Relationship
Jill Savage

Founder/director, Hearts at Home

2003

20 Feb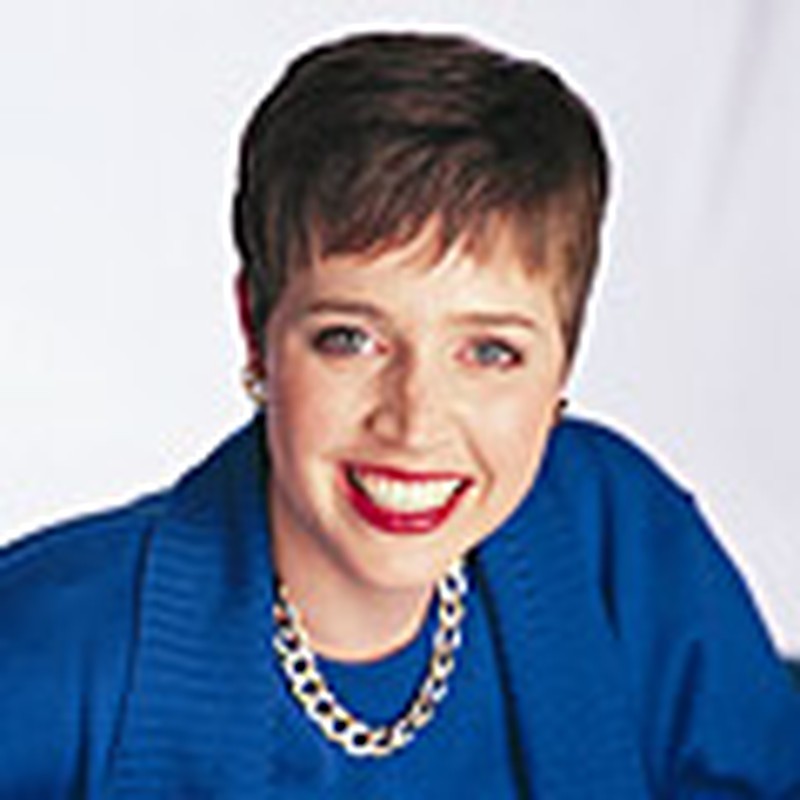 Seventeen years ago I had the wedding rehearsal jitters. It was really happening. We were committing "till death do us part" in less than 24 hours. I felt both excited and scared as I anticipated our new life together.
Mark and I met on a blind date. I had a friend who said "You really have to meet this guy!" and he had a friend who wouldn't leave him alone with, "Mark, you've just got to meet this girl." Finally, we both grew tired of hearing about it and gave in to just one date. Well, the rest is history. We dated, got engaged and tied the knot within 10 months.
Our 17 years have been years of growth. There have been wonderful seasons. There have been difficult seasons. We have grown our family from two to six as we have added children to our home. We have experienced a variety of friendships, jobs, and homes.
We have enjoyed one another. We have been frustrated with one another. We have agreed. We have disagreed. But through the ups and downs, we have been committed. We have been committed to love, to stay together, to work through conflict, to apologize, and to change as needed. This weekend we celebrate that commitment.
Our anniversary is an annual event that allows us to stop, remember, celebrate, and recommit to our relationship. It is a time to be just the two of us. It allows us an opportunity to evaluate the time and energy we are giving our marriage on a regular basis.
We have celebrated our anniversary throughout the years in a variety of ways. Some years it was an evening out to dinner. Other years we've gone away for one or two nights. And three times in our seventeen years we have taken week-long trips--just the two of us.
Celebrating anniversaries can be a point of contention, though. We had years that one of us had an expectation that wasn't met. We've had anniversary celebrations that we're in the midst of a season of difficulty in our marriage. And we've had financially lean years where even dinner out and a sitter were difficult to fit in the budget.
Whether your anniversary is fast approaching or months away, here are some ideas for making the celebration special:
Trade years for planning the celebration. I have a friend whose husband handles the odd years and she is responsible for the even year celebrations. This keeps both husband and wife involved in the process.
Be careful about big surprises if your spouse does not like surprises. If you are going to sweep your spouse away, and you know he/she doesn't especially like surprises, at the very least tell them you are going somewhere. This allows them time to process the trip and the preparation.
If your spouse likes surprises, arrange for something fun and make it happen!
When finances are tight, ask a friend or neighbor to watch the kids and spend a special evening at home. Turn off the phone, light some candles, and serve your favorite meal or dessert. The evening can still be a very special one.
Don't be afraid to leave the children for an evening, for a night, or for a week. Our families need to be marriage-centered, not child-centered. Our children need to know that the marriage relationship is a priority. Children find stability in knowing that mom and dad love one another and take time for one another.
Determine ahead of time whether gifts or cards will be exchanged. This keeps expectations at bay.
Financially invest in your marriage each paycheck. Set aside a sum of money regularly to save for some special time away each year. Even $10 a week can make it possible for a two night get-away each year!
Use your anniversary to remind you of the importance of investing in your relationship regularly. If you haven't been taking weekly or monthly dates, commit to do so. Arrange a regular sitter and set aside the time on your calendar. Good marriages don't just happen, they take time, energy and investment.
If you are going through a difficult season of marriage and have not sought help, consider counseling to assist you in moving beyond your struggles. A good counselor working with two people who want to make it work can help heal and strengthen a hurting marriage.
If God hasn't been a part of your marriage relationship, make a decision to evaluate your faith and seek out a church to attend regularly. There is truth in the saying that "a couple who prays together, stays together."
Read a book on marriage together. Willard Harley's His Needs, Her Needs is a great place to start. When Mark and I read together, he uses a blue highlighter and I use a pink one. This gives us the opportunity to highlight the things that were important to us and then discuss them together.
Attend a marriage conference to invest in and strengthen your relationship. Several events are available nationwide:
- Family Life Marriage Conferences Call 1-800-333-1433.
- United Marriage Encounter Call 1-800-334-8920.

Marriage is the blending of two lives into one family. It is giving and receiving. It is love, trust, and commitment. And it is work--work that brings forth wonderful benefits of life shared with another. We can't let marriage sit on the backburner and expect it to survive. We can't wait until the kids leave to give it the time it needs either. We have to invest time and energy now to keep it healthy.
I'm glad I said "I do" that day seventeen years ago. And I'm glad we've stuck it out and got the help we needed even in the difficult seasons.
Jill Savage lives with her husband and four children in Normal, Illinois. She is the founder and director of Hearts at Home, an organization designed to encourage, educate, and equip mothers at home. Jill is also the author of Professionalizing Motherhood. To get more information about Hearts at Home call 309-888-MOMS or visit the website at www.hearts-at-home.org.


Copyright 2001 Hearts at Home. All rights reserved. Reprinted with permission.