Ask Dr. David: Distressed Couples, Take the 30-Day Challenge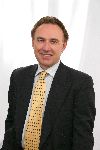 Dear Dr. David,
I am a sixty year old man who has been married to a woman for ten years. It is our second marriage. We are both miserable, and cannot seem to change patterns of relating in spite of being in counseling at least three times. She constantly criticizes me, and I find myself biting back at her. Each time we go for counseling things improve for a short time, but then my wife finds something wrong with the counselor and we drop out, with things returning to our old ways of relating. I know that I should want to fix things, but find I have no interest in my wife anymore. She has so many hoops I must jump through for any sexual involvement, and I've decided I'm just not interested in trying to meet all her demands. I feel like giving up, and in fact she and I are talking about going our separate ways. We don't believe in divorce, but don't know what else to do. What do you think should be done if a couple reaches a point where they have very little interest in one another?
--Tired of Trying
Dear Tired,
There is a cliché that says, "Do what you've always done, and you'll get what you've always got." You two have some patterns of interacting that inevitably lead to misery. They can be changed. Doing the same thing and expecting different results is called insanity.
Now, to be fair, I'm not accusing you of being insane or ignorant. You have sought counseling a number of times, apparently with some gains made each time. But, as you note, you quit counseling and then slip back into old ways of interacting. I liken that to going to the doctor, taking half the prescription and then being frustrated when the symptoms return.
I am amazed at the power of habit, and find myself, and those I counsel, easily slipping back into old ruts. While we hate these ruts, we are sadly attached to them at the same time. Perhaps this fits your situation. You enter counseling and the prospect of change, your wife sabotages the process. If we critically inspected our lives, I think we would find many areas where we say we want change, but aren't willing to pay the price for it.
The first thing you and your wife need to decide is whether or not you are really interested in change. Yes, of course you say you are, but admit that you find reasons to bail out on the change process. You complain about how things are, but are not taking advantage of every opportunity to change dysfunctional patterns. You make "half measures," instead of full out actions for change. In situations like yours I invite couples to participate in "intensives" where, in lengthy counseling sessions, they really work to change old habits. A little change is rarely enough to change thorny relational patterns.
In the Sermon on the Mount Jesus tells the crowd that they do not have what they need because they do not ask. "For everyone who asks, receives; he who seeks, finds, and to him who knocks, the door will be opened." (Matthew 7: 8) This is a profound statement. He expects us to ask for what we want, petitioning Him again and again. To the blind man who had waited for the stirring of the Pool of Bethesda for thirty-eight years, he asks, "Do you really want to be healed?" (John 5: 6) He expects us to do our part. Change begins with a clear definition of what we want, and moves forward based on the sincerity of our requests, taking responsibility for our part. "Each one should carry his own load," the Apostle Paul states. (Galatians 6: 5)
You ask if there is any hope when they lack motivation to work on their marriage. My answer may surprise you. Yes, of course, there is hope. If you are willing to look closely at your relationship, determining trouble areas and work on them, while enhancing positive areas, you can make tremendous progress. I assist couples in becoming mindful of how they sabotage good feelings, while increasing and practicing those behaviors that bring change and positive feelings.
With this simple recipe in mind, I encourage you to make a list of your specific behaviors that annoy your wife. Make a similar list of the behaviors she does that annoy you. Then ask your wife what behaviors would make her feel good about you, and share with her what would make you feel good about her. Agree to try a thirty-day experiment where you eliminate the troubling behaviors, and practice the positive behaviors. I call this experiment "planting seeds and pulling weeds," where at the end of thirty days you take inventory on the garden of your relationship. Enter this challenge with a sacrificial attitude, and ask God to bless your actions.
On this note, I'm issuing a general challenge to all couples in distress. Will you participate in a thirty-day experiment? Under the guidance of a trained counselor, take the thirty-day plunge. Set critical, doubtful feelings aside and agree to "fake it until you make it." Agree with your mate to give it an honest try. Pray together every day to do your part in planting seeds and pulling weeds, and send your results to me at this column.
One last thing. I'd like you to memorize Ephesians 4: 29: "Do not let any unwholesome talk come out of your mouths, but only what is helpful for building others up according to their needs, that it may benefit those who listen." God bless.


Dear Dr. David,
My husband and I are two very busy professionals who want to continue our career but avoid the statistics of those who end up divorcing. We see our friends' marriages disintegrating and sometimes it seems like it has to be our career or our marriage. We want a Christ-filled marriage, and family, while maintaining our careers. We'd appreciate any advice on how we can accomplish these goals.
--Busy in Love

Dear Busy,
I want to applaud you for considering the pitfalls in trying to enjoy your professions while caring for your marriage and family. I think you are already on the right track—you are mindful that there are many ways your careers and busyness could derail your marriage, and that balance is critical.
Many talk about "balance" in their life, and yet this is very difficult to achieve. Many want the fruits of a busy professional life while not sacrificing marital and family time. This is a difficult to attain, but it can be done.
The key is maintaining ongoing awareness of how you are doing, keeping lines of communication open with your mate and children. It is critical that you have a time when you "check in" with your spouse, asking tough questions such as:
1 "How are we doing?"
2 "What else do you need from me?"
3 "What else can I do for you to make you feel better about me?"
4. "How do you think we're doing with our kids?"
These questions are best asked, of course, when you have time and energy to answer them. Creating a "date night," when you are fully present to talk earnestly about your feelings, is a wonderful opportunity to really listen to one another. Create a space, much like we do in our quiet time with the Lord, when we listen, and share, our most intimate feelings. If things aren't going as well as planned, be prepared to make changes. You may need to find creative ways to acheive your goals, such as having one spouse work from home to save commuting costs or be more available to the children.
The same needs to be done with your children. Consider a family meeting time when feelings can be shared openly. There also need to be times dedicated to marital and family fun. Healthy doses of humor, and fun, buoy the family during tougher times.
Don't forget time for yourself. You must make choices so you bring your best self to your marriage and family. That is our responsibility. Exercise, long walks, soaking baths and other small ways to pamper yourself will help rejuvenate your spirit.
As you can see, the biggest ingredient for individual, marriage and family stability is TIME. There are no short-cuts. The myth of quality time over quantity time is just that—a myth. Even as you enjoy the benefits of a vibrant work life, you must always be willing to create time for spontaneity, delight, and surprise for yourself, your marriage and family. Without them, marriages and families quickly become stale and boring. Also, bear in mind that although we can do most anything we set our minds to, we can't always do everything, at least not simultaneously. If you sense your marriage and family are suffering too much, seek God's guidance in regards to  your careers. Perhaps He has plans for career advancements later down the line, when the kids are grown. Each situation is different, so it is important to keep the Lord central in all your decisions and seek His blessings in your life.

Do you need sound, Biblically-based advice on an issue in your marriage or family?  Dr. David will address two questions from Crosswalk readers in each weekly column. Submit your question to him at TheRelationshipDoctor@gmail.com

---
David Hawkins, Pd.D., has worked with couples and families to improve the quality of their lives by resolving personal issues for the last 30 years. He is the author of over 18 books, including Love Lost: Living Beyond a Broken Marriage,   Saying It So He'll Listen, and  When Pleasing Others Is Hurting You. His newest books are titled  The Relationship Doctor's Prescription for Healing a Hurting Relationship and  The Relationship Doctor's Prescription for Living Beyond Guilt.  Dr. Hawkins grew up in the beautiful Pacific Northwest and lives with his wife on the South Puget Sound where he enjoys sailing, biking, and skiing. He has active practices in two Washington cities.