Become One with Your Spouse
Whitney Hopler

Crosswalk.com Contributing Writer

2008

18 Oct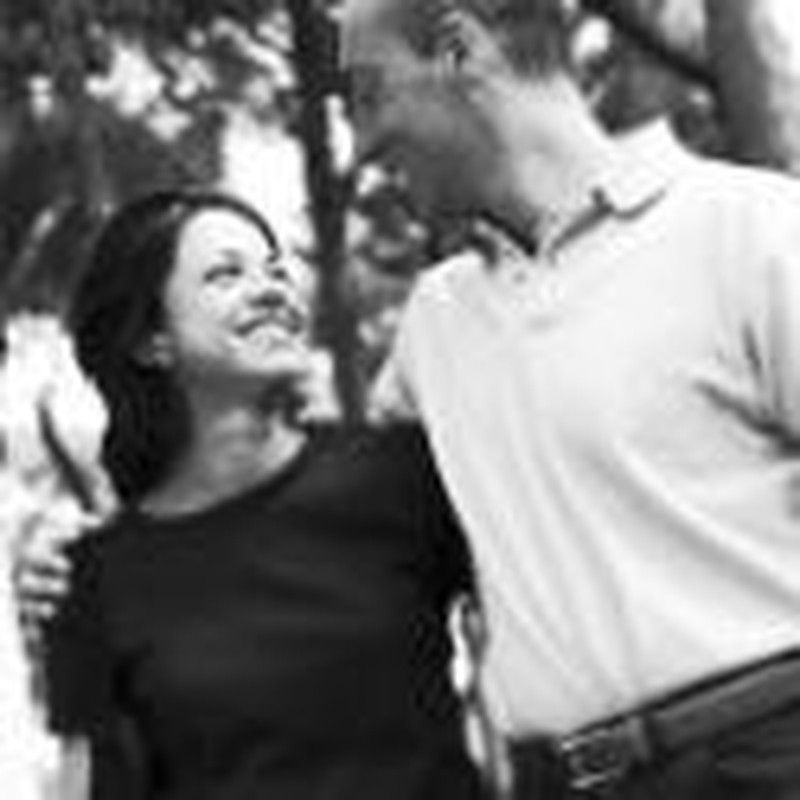 Editor's Note: The following is a report on the practical applications of Jim and Sarah Sumner's book, Practicing Oneness in Marriage, (IVP Books, 2008).
You're two separate and unique individuals. Yet, through your marriage, you and your spouse can become one with each other. The more you embrace the mystery of two becoming one, the more you'll each grow stronger as people and closer to God.
Here's how you can become one with your spouse:
Marry Christ first. Each of you must be wedded to Jesus Christ – through a relationship with Him as your Lord and Savior – before you can be truly faithful to each other in marriage. Invite Christ to take His rightful place as the leader of your marriage.
Work together as a head and a body. You and your spouse are meant to work together as closely different parts of the same body function. The husband is the head, and the wife is the body, but both are equally important. Understanding that you're both "one flesh" helps you to see that what affects one of you affects the other. When the husband loves his wife and sacrifices for her, he is benefitting himself as well, because she is a part of him. When the wife respects her husband and submits to him, she is benefitting herself as well, because he is a part of her. This biblical model of marriage shows what Christ's relationship to the church looks like.
Honor wise boundaries. Build oneness between you and your spouse by making two important commitments: the husband deciding not to hide his sexual battles from his wife, and the wife deciding to dress modestly in public.
Develop strong friendships with people of the opposite sex. Give each other the freedom to pursue healthy friendships with opposite sex people – those based in spiritual, not sexual, love. Get to know each other's friends. Set and respect wise boundaries to keep your opposite sex friendships healthy, and hold each other accountable to those boundaries.
Answer the husband's call to cleave. If you're a husband, cleave to your wife by prioritizing her above your work, hobbies, and other family members. Be sexually faithful to her.
Answer the wife's call to submit. If you're a wife, submit to your husband by choosing to support his decisions after giving your input – as a way of expressing your love to both God and your husband.
Lift each other higher. Avoid power struggles by focusing on what you can do for your spouse instead of on what you want your spouse to do for you. Aim to love your spouse, each day, the best you can, rather than dwelling on how you hope your spouse will love you. In the process, your efforts will inspire and motivate your spouse to love you, and each of you will keep rising higher in your relationship – closer to God.
Resolve conflict. Ask God to give you forbearance – the ability to endure your spouse's quirks and carry the minor pain of being treated imperfectly. Let your gratitude for the grace God has given you motivate you to extend grace to your spouse, accepting him or her as is and not demanding too much change too soon. Whenever you do need to confront your spouse about something that has hurt or offended you, do so with the goal of solving the problem instead of just blaming them. Be for them, not against them.
Follow the confrontation process the Bible lays out in the book of Matthew. Remember that godly confrontation can change your lives for the better. Count on each other in your war against sin and spur each other on to be holy. Use the conflicts you experience to help you press on together in your mutual quest to become more like Christ. Forgive each other, relying on God's help to do so. Celebrate Communion together regularly. Communion gives you both a clean slate in your marriage every time you celebrate it together.
Define your expectations wisely. The tension between the two of you is often caused when either you or your spouse brings selfish expectations to your relationship and those expectations don't get met. Ask God to give you the humility you need to admit that some of your expectations are selfish. Pray for the ability to trust God more so you can anchor your expectations in your hope in Christ.
Instead of trying to control your spouse to get what you want, pray for the Holy Spirit to bring about true transformation in his or her life. Let go of unreasonable expectations and focus on what God wants for your spouse – and for your marriage – instead of your own agenda. Accept reality while clinging to God's promises. The more you and your spouse can adjust your expectations, the more you can live as one in Christ.
Deal with hot button issues well. Once you recognize what you and your spouse's respective hot button issues are – like sensitivity about your weight or the lack of a particular skill – deal compassionately with each other about them. Ask God to help you stop being defensive when your spouse brings up a hot button issue. Do all you can to encourage your spouse when he or she is dealing with a hot button issue. Forgive each other when you all approach a hot button issue in the wrong way. Build trust in your marriage to build oneness together.
Build a Christ-centered marriage. Remember that you're Christians first and a married couple second. Make God your top priority – even above your spouse – and encourage your spouse to do the same. The better each of your relationships are with God, the better your relationship with each other will be. Realize that, no matter what your personality types, you can enjoy a great marriage if you both imitate Christ and honor Him as the center of your marriage. If you do so, His love will flow through your lives to each other and bring you into greater unity.
Participate in Christian community. Connect with other people who are connected to Christ by becoming active in a local church and building meaningful friendships with other believers there. It's much easier to break destructive patterns in your marriage with the help of other Christians than it is just working on the problems yourselves in isolation. Don't live in secret; be willing to open up your lives to others you trust. Ask God to give you the courage to confess your sins and struggles to Him and others who can help you overcome them. As you make progress, the transformation in your lives will inspire others to pursue the healing they need in their own marriages.
---
Adapted from
Just How Married Do You Want to Be?: Practicing Oneness in Marriage
, copyright 2008 by Jim and Sarah Sumner. Published by IVP Books, a division of InterVarsity Press,
www.ivpress.com
.
Jim Sumner is on staff at NewSong Church in San Dimas, California.
Sarah Sumner (Ph.D., Trinity Evangelical Divinity School) is special assistant to the dean/strategic development and professor of theology and ministry at the Haggard School of Theology, Azusa Pacific University, in Azusa, California.