Becoming a Godly Wife: Master the Monster of Jealousy
Judy Carden

Author

2006

12 May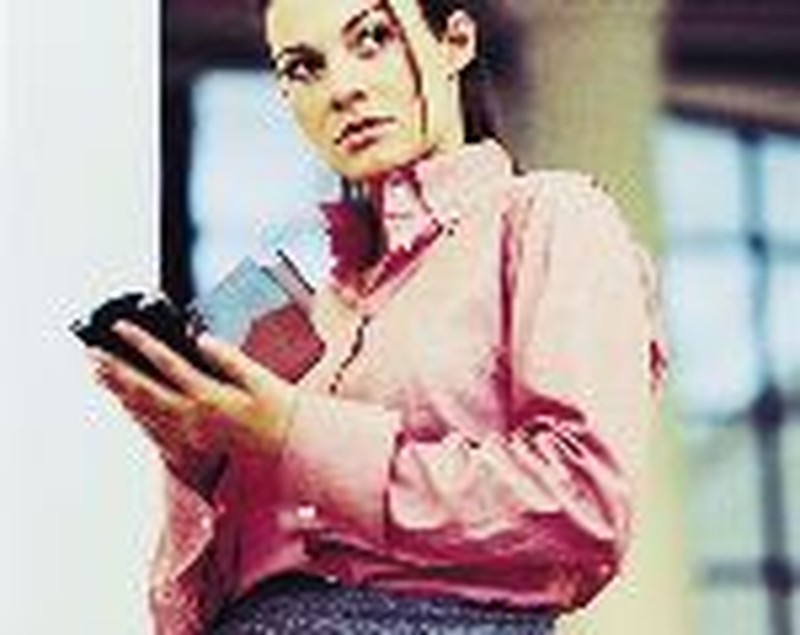 Bound by Satan's Lies
Are you ever taunted by the subtle "whisper" of these lies?
"Oh wow . . . she's beautiful! He can't resist gawking at her. You don't look that good."
"Girl, your father—your own father—strayed. Men stray. This is reality!"
"Remember, your first love cheated on you, and he said he loved you. Do you actually think your husband will always remain faithful?"
"You're weak. Do you really think you can overcome your insecurity? After all, you've already tried a hundred times. Accept it. It's just who you are."
Sadly, when we are trudging along, walking in brokenhearted shoes, we do accept these lies as truths. In the pain of our journey, we forget just who we are. We forget that if our heavenly Father could part the Red Sea, surely He cares enough to free us from the bondage of lies.
---
Idle gossip is not a reliable source of information. Frequently, information passes through several venues before reaching our ears. What's more important, it's rarely accurate. Trust your husband unless there is a solid reason not to!
---
It is not God's plan for us that we remain enslaved to sin. But first we need truth. As Jesus said in John 8:32, "You will know the truth, and the truth will make you free."
What Is Truth?
Here's where that truth is vitally important, and each of us must do the excavation required within ourselves: Did you enter your marriage with unresolved emotional wounds from the past? Often, we're unaware of the depth of those wounds. We fool ourselves into thinking they're buried in the layers of our past. In reality, those wounds lay just beneath the surface, resurfacing again and again.
Imagine that you purchase a beautiful pair of leather Italian loafers. With proper care they should last a lifetime. A special oil to protect the leather is included with your purchase. Regular treatment is recommended to ensure the life of the shoes. But by and by, you get busy, a little lazy, and yes, a little careless too. You're not as careful with the shoes as you once were. Not even applying the oil protector anymore, you slosh through rain, take shortcuts through snow, and, instead of drying them properly, you sling them haphazardly in the garage each time.
---
Stay grounded in not only who you are but also in "Whose you are." Don't permit yourself to be caught and held captive by Satan's lies. Spiritual truths rule!
---
Then one day you slip your feet into your shoes and are shocked to see the soles are doing this little "slap, slap, slap," as you walk. Looking down, you're shocked to see they need new soles. You can't believe how dingy and dirty they've become. They're also all you have. Ashamed and embarrassed, you understand the reality: at least for the foreseeable future, you must walk in broken shoes.
Is it any different with your heart? If you're feeling the "slap, slap, slap" of your broken "shoes," or if the "soles" are showing signs of wear and tear, perhaps that monster called jealousy has chased you long enough.
Do the whispers of "you're not pretty, thin, smart, talented, (you fill in the blank)" tear your heart down? If so, with what do you counter them? If you don't counter these lies with truth, the downward spiral begins. And without warning, you too are trudging through life wearing brokenhearted shoes.
But if you know who you are and Whose you are, Satan loses his stronghold over your heart. John 10:10 says, "The thief comes only to steal and kill and destroy; I came that they may have life, and have it abundantly."
---
Realize jealousy is a by-product of the wayward thinking we've latched onto somewhere along life's journey. Sadly, such thoughts usually take on life-forms of their own. Amazingly though, re-leasing the death grip on such thoughts often takes the life right out of them!
---
The truth is that you are a princess, a daughter of the King. He thinks you are beautiful, lovely, warm, witty, capable, and worthy. He is absolutely delighted in and by you! Reflect on Isaiah 62:3: "You will also be a crown of beauty in the hand of the LORD, and a royal diadem in the hand of your God." Don't you see? He longs for you to wear dancing shoes—not brokenhearted shoes! His desire is that your heart dance with delight simply because you know Whose you are.
Men's Thoughts on Jealousy
Interestingly, jealousy is one topic where you might say husbands lack understanding and discernment. At times, as I "read between the lines" of their responses, they might as well have said, "I don't understand jealousy, and I don't ever want to be in the position where I have to!" Jealousy seems to stump them—frighten them.
Just to give you an idea though, most husbands who did respond to the survey agreed with the following statements:
"Jealousy is one of Satan's favorite tools. I believe the responsibility lies with the husband to exhibit genuine evidence there is nothing to worry about on the part of the wife. In my humble opinion, people do not normally feel jealous without a reason."
---
I recommend Jerry B. Jenkins's
Loving Your Marriage Enough to Protect It
(Chicago: Moody, 1993). One chapter deals with the dangers of flirting and the emotions stirred up that should be only for a spouse.
---
"Wives, tell your husbands what you are comfortable and not comfortable with, this way your husband will avoid the situations you and he are not comfortable with. For example, I do not dance with another woman (even a friend) if my wife is not present. Communication is very important to me, but on this topic of jealousy, a wife needs to look at her husband's track record—not just at the moment or particular incident. If they do this, I feel, in most cases, they'll see the love their husband has for them."
"Oh boy . . . I don't know what I'd do if jealousy were ever a problem with my wife. I really don't."
Putting Wisdom to Work
Let's put our wisdom to work! If a situation arises with our husband where we feel uncomfortable or threatened, we have two choices: We can freak out. Turn into hand-wringing, clingy creatures. Scream, yell, and stomp our feet. (How much dignity is there in that?) We can take our "homegrown" fear and feed it, which causes it to take on a life-form of its own, and we wonder how that little emotion grew too big to handle.
Or we can walk in wisdom. We can state our concerns clearly and calmly, communicating exactly what it is that hurts or offends us. To do so requires that we be spiritually grounded in the truth. Keep in mind that our doing so doesn't necessarily guarantee the outcome. Much depends on the spiritual maturity of our husband and the seriousness of the situation. But by being spiritually grounded, we are equipped to handle a potentially relationship-threatening situation with the grace and dignity of who we were created to be—-daughters of the King.
Some situations may require professional counsel. If that is the case, please do not hesitate to seek it. But a good place to start is to remember how very much God loves you.
There isn't a man alive who wants a jealous, insecure woman by his side. It's demeaning to both husband and wife. Likewise, there isn't a woman alive who wants to feel jealous or insecure. And while each situation is unique and would take more time and paper than this book allows, we know that both insecurity and jealousy usually result from errant thoughts stemming from a wayward world, past wounds, and lies.
A Father's Gift
If today, you are trudging through life wearing brokenhearted shoes—or even if they're just a bit worn—your Father has a gift for you. God loves you so. He created marriage for you and wants to bless you and your husband beyond your wildest dreams. He wants to replace your brokenhearted shoes with dancing shoes because He united you, His beloved daughter, with His favored son in marriage. To Him, you are beautiful, lovely, warm, witty, and worthy. He knows you will wear them well.
Reflection
A fear-based emotion, jealousy is an external symptom of an internal injury. It holds the heart and soul captive. Heal the heart and free the soul.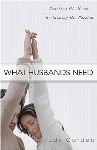 Judy Carden lives in Winter Haven, Florida, with her husband, Bob. They have three children who are in various stages of undergraduate and graduate studies. Judy is delighted to be a wife, mother, daughter, sister, and friend. As the president and founder of Inspiration Etc., her mission is to encourage lives of purpose, passion, and excellence. "Crash" (as she is known on the slopes) and her husband are avid snow skiers, and also share a love for many other activities. As a writer and speaker, Judy continues to share her secrets for transforming the mundane marriage into a magical, vibrant image of God's plan for the contemporary covenant marriage.

Taken from What Husbands Need: Reaching His Heart and Reclaiming His Passion © 2006 by Judy Carden. Published by Kregel Publications, Grand Rapids, MI. Used by permission of the publisher. All rights reserved.