Becoming a Servant Leader
Stephen Burns

Contributing Writer

2003

10 Jun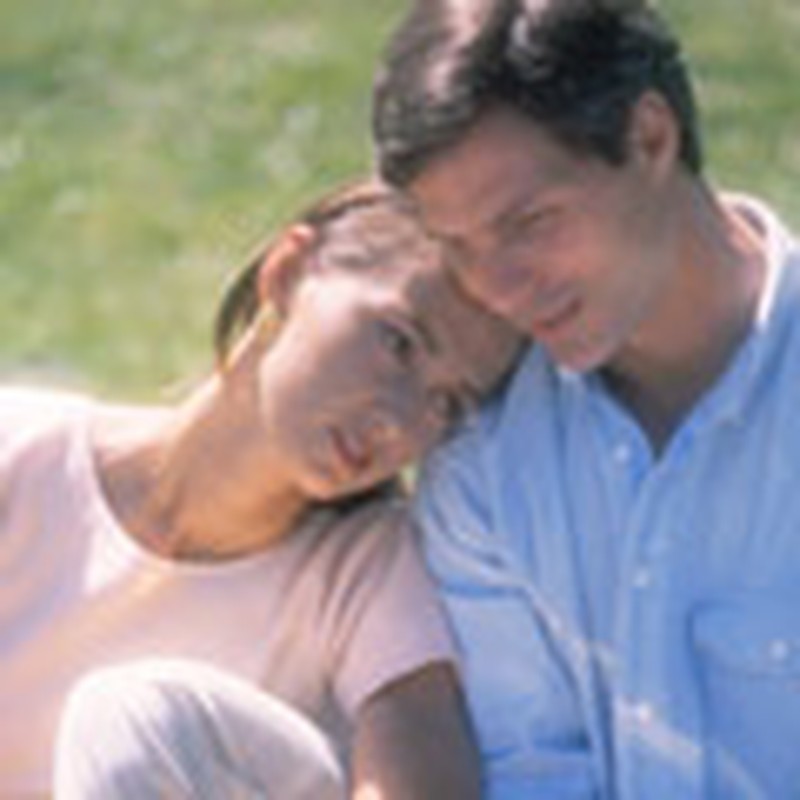 "But how can I lead if you won't let me?" I asked, exasperated.
We'd been over this before. She had to see this time. I heard none of the usual sarcasm when this topic normally came up, so I continued.
"It says over and over again in Scripture that the man is supposed to be the spiritual leader. In First Timothy, Second Timothy, First Corinthians…"
I looked over in time to see my wife give a somewhat indignant snort as she bent over the laundry.
"Jul, how can I lead if… aw never mind." I said. I know my wife loves you Lord, but if she says no, what else can I do?
Turning to walk away I heard her call softly in the background.
"What exactly is it you want from me?" Her voice was as frustrated as my own.
Before I could answer though, I heard the door swing shut as she dragged a load of clothes to the basement.
I just want to be the spiritual leader. I thought to myself, the prophet, priest and king of the house, just like I'd read in so many of those men's books. I'd always enjoyed those books, but a lot of them, like the whole concept of spiritual leadership in marriage, seemed pretty vague. I was looking for something more specific… like a list.
As with most Christian men, spiritual leadership was important to me. I felt my walk with the Lord was good, but every time we had that discussion I came away very discouraged and, to be honest, feeling rejected.
Determined to change that, I started looking through Scripture and a number of 'relational' books. As months passed one thing became crystal clear. I knew what spiritual leadership in marriage meant, and there was nothing ambiguous about it.
It meant servanthood.
I felt I had blown off the dust off a box stored in the attic and opened it to find a sparkling diamond inside. John 13 hit me like it never had.
"12 After washing their feet, he put on his robe again and sat down and asked, "Do you understand what I was doing? 13 You call me 'Teacher' and 'Lord,' and you are right, because it is true. 14 And since I, the Lord and Teacher, have washed your feet, you ought to wash each other's feet. 15 I have given you an example to follow. Do as I have done to you." (John 13:12-14, NLT, emphasis mine)
Why I had not grasped this before I'll never know, but within a year the spiritual mood of the marriage had changed. Our roles crystallized and arguments about spiritual leadership became a thing of the past. While volumes have and can be written on this topic, let me share two simple applications that began the transformation for us.
Before you can be king, your wife must be the queen.
That answer to prayer I received one night might sound cryptic but I knew exactly what it meant. She must literally, not figuratively, be the queen of our family. My queen.
The effect on our marriage was amazing. In obedience, I actually started picturing my wife as royalty. I pictured a crown on her head. A robe. When we talked I consciously tried to defer to her. Picturing our apartment as a palace was a bit of a stretch, but you get the idea.
This whole concept may sound ridiculous to those of us steeped in the oft-abused "submit" language of the New Testament. But look at these verses:
"A worthy wife is her husband's joy and crown."(Prov 12:4, NKJV)
"Be subject to one another out of reverence for Christ."(Eph 5:21, NRSV)
What I was doing was simply according her the honor that she deserved. I must admit I was a bit surprised at how much I enjoyed serving her. The real surprise though, was how quickly she reciprocated.
As 'serving each other' became a regular part and goal of our marriage, God taught me a second vital lesson about spiritual leadership.
Spiritual leadership in marriage always comes in the practical things first.
It's no coincidence that in Jesus' longest diatribe on leadership he does not discuss 'spiritual' things, such as prayer or worship. Instead he uses an earthy and humble example of meeting the disciples' physical needs. He gets down on His knees and washes the dust off their sandaled feet.
For me, that meant doing things around the house to help my wife as much as I could. The laundry. Cooking. Making an effort to find out what she needed. Becoming more aware of her personal goals and helping her to achieve them.
But most importantly I stopped keeping score. "If I do this, then you should do that." "I'd go see your friends with you, but you haven't watched any of my games with me." The problem with a lot of our marriages is that we have too many scorekeepers and not enough servants. When that changed, our marriage did as well.
Servanthood is one of those giant "keys" in a Christian's life. It's difficult to apply at times, but always appropriate. As you begin to 'serve' your spouse, in the full meaning of the word, you will be amazed at what God will do in not only her life, but yours as well...
"Who can find a virtuous woman? For her price is far above rubies."(Prov 31:10, KJV)
The List (some practical beginning steps for spiritual leadership):
1. The assumption here has been that your relationship with God is in good shape. You can't lead where you will not walk.
2. Run to your wife and hold her. Tell her you love her. Then ask if there is something that needs to be done around the house.
3. Make plans to go out with her this week. Tell her you want to learn more about her. Bring pen and paper, ask questions, and LISTEN.
4. Pray for her every day. Ask her if she has anything specific she would like you to pray for. If she does not enjoy praying with you now, give her room. In time, as you make the effort to serve her on a daily basis, she will be more receptive to your requests to pray with her.
5. Help her figure out exactly what she would like to accomplish. Do not take over the planning for her, and don't push. Remember this is for her, to remind her that she is truly special and unique. God has a plan for her. Help her to realize that, and watch God revitalize your marriage.

Stephen Burns is a graduate of Eastern Pentecostal Bible College where he earned his Bachelor of Theology. A former pastor and youth speaker, he now ministers through his writing with a specific aim towards men. Happily married, he lives with his wife Julia in Ottawa, Canada, and is currently at work on his first novel. Stephen can be contacted at stephenburns2k@hotmail.com.