Christians and Cohabitation: What You Need to Know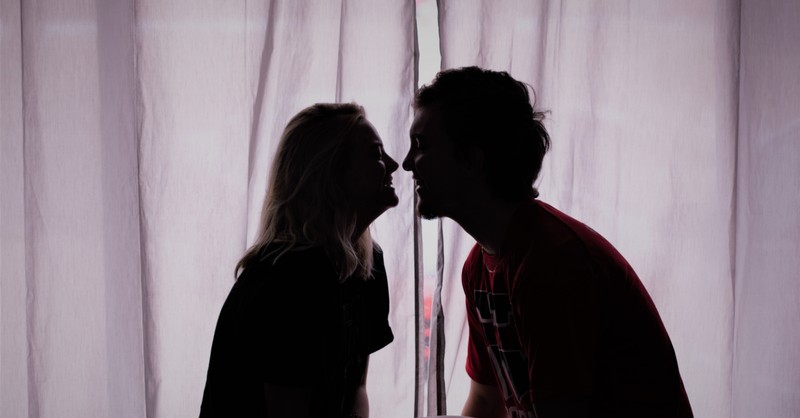 Our media promotes the idea of cohabitation, living together, before marriage. The logic behind it is, while living together, one can learn the quirks of a significant other, and determine if they live well together before tying the knot.
In 2019, Pew Research reported that a majority – 58 percent – of white evangelicals said cohabitation is acceptable if a couple plans to marry. Views on cohabitation become noticeably less Christian among younger respondents.
Now, what seems like the norm, cohabitation has worked its way into a step between dating and marriage.
But should Christians engage in this step? Is living together before marriage ok? In this article, we'll dive into what Scripture says about cohabitation. Then we'll talk about the myths associated with cohabitation, and how Scripture breaks down those myths.
What Does the Bible Say about Cohabitation?
As discussed in many other Crosswalk articles, the Bible doesn't often have an explicit verse for our cultural norms in terms of dating and cohabitation, as neither really existed during the Old or New Testament.
However, we can look at cultural norms of biblical times to understand that living together = marriage in their minds back then. Living together before marriage was not an option.
In biblical times, after a man asked his bride to marry him, he would immediately start work on building an apartment as an addition to his father's house. Only his father had the authority to declare when the apartment his son was building was finished.
The bride would wait and wait until her groom came back, which could have been at any time of day or night. As soon as the apartment was finished, he would whisk her away to the new home that he had built for their new life together. The wedding celebration would start immediately after finishing this momentous project—not one second before.
In fact, when Jesus tells his disciples that he is "going to prepare a place for you" (John 14:3), he is using wedding language. That is also why Jesus declares about when we'll go to heaven "But about that day or hour no one knows, not even the angels in heaven, nor the Son, but only the Father," (Matthew 24:36).
This shows that living together was a very important step to God's people and one that was only ever taken in conjunction with marriage.
In addition, Scripture does have a great deal to say about having sex before marriage. Most of the time, cohabitation involves sexual relations. Although, not always, it's usually implied. We'll address those couples who cohabit without having sex in a moment.
Scripture issues the following verses against having sex before marriage.
Marriage should be honored by all, and the marriage bed kept pure, for God will judge the adulterer and all the sexually immoral. Hebrews 13:4
Now to the unmarried and the widows I say: It is good for them to stay unmarried, as I do. But if they cannot control themselves, they should marry, for it is better to marry than to burn with passion. 1 Corinthians 7:8-9
For God did not call us to be impure, but to live a holy life. 1 Thessalonians 4:7
But among you there must not be even a hint of sexual immorality, or of any kind of impurity, or of greed, because these are improper for God's holy people. Ephesians 5:3
See more in this article.
God forbids sex before marriage because two become one when they engage in sexual intercourse (Mark 10:8). If someone has sex with someone else, and they don't end up staying together for a lifetime, the separation creates a painful and incredible wound.
To understand an analogy for this, check out this clip from the movie Fireproof.
Can You Live Together Even if You Don't Have Sex?
As for the couples who choose to live together, but not have sex, what does Scripture say about that? Since they've chosen to abstain from sexual sin, do they get off the hook?
We do have to keep in mind that we don't want to allow the devil to get a foothold (Ephesians 4:27). If we live in the same proximity as our significant other, sleep in the same bed, etc., we'll face enormous temptations to have sex before marriage, or otherwise cross phyiscal boundaries.
Even if we sleep in separate rooms, if we're in a relationship with someone, it would be nearly impossible to keep ourselves emotionally pure even if we are staying physically pure. Without making a covenant before God, we are not married yet. But waking up and seeing our significant other, eating meals with them, unwinding with them, having so much time to bear our souls and deepest fears… it starts to feel like marriage, even when it's not.
To avoid putting ourselves in a position where we can compromise our minds or judgment, or allow the devil to tempt us, we should abstain from living together until we tie the knot.
That way, we can avoid the temptation to fall into sin, even if we have the best intentions or don't think we will succumb to sin.
We should take a leaf out of Joseph's book, who in his pursuit of holiness literally fled from sin when Potiphar's wife wanted to sleep with him. He didn't try to toe the line—in fact he ran so fast, he left his robe!
The Myths of Cohabitation
Yet, especially in the generations of younger Christians, it seems like the idea of cohabitating before marriage pervades in the minds of many.
Especially due to myths perpetuated by popular media, we've fallen prey to believing this solution will not only ease us into marriage, but make our marriages happier in the long run.
After all, if I know the quirks and habits of my significant other, in a home setting, before we get married, we can know what obstacles to tackle head-on when the marriage starts. Instead of being surprised and having to roll with the punches before we declare, "I do."
But even that scenario above fails to fit what tends to happen with cohabitation. Let's dive into 3 of the most common myths about cohabitation, and a better solution for each.
Myth #1: Living Together before Marriage Ensures a Happier Marriage
This try it before you buy it myth seems to pervade most of all out of these 3 myths. I've seen similar arguments made for why Christians should engage in sexual relations before marriage. "How can you know what you like, going into your wedding night, if you've never had sex before?"
First, we have to understand the purpose of marriage. Marriage reflects the relationship of God and the church (Ephesians 5:25-27). The church doesn't have a try before you buy it mentality. You can't do a test run of Christianity. In fact, Scripture speaks out against an on-the-fence faith (Revelation 3:16).
Christianity (the marriage of God and the church), is an all-in sort of deal. And marriage works the same way.
Also, couples who cohabit before marriage still tend to disagree on issues such as finances, among others. In fact, couples who live together experience high rates of divorce.
Just because you "test drive" something doesn't mean that something doesn't have issues or areas for improvement.
The better way?
Date or court a Christian in which you wish to pursue a lifelong relationship with. During this time, you can get to know the person better, while avoiding situations which you both might succumb to temptation (i.e. sleeping in the same bed).
If you've dated for a while, and you can see a future, and God appears to be giving you the go ahead, get married. Marriage is by no means easy and doesn't come without conflicts. But husbands and wives work as a team to resolve issues and grow closer together, within the safety of a lifelong commitment to each other.
Myth #2: It's a Temporary Solution
Many couples may intend to live together for a short while to either help each other financially, save for a wedding or marriage, or plan to get married shortly after they move in together.
As mentioned in the article linked above, sixty percent of the couples who live together won't end up married. They either split apart or stay in a cohabitation relationship, without the commitment of marriage.
The problems with this? Without a covenant, one member of the relationship can split apart the relationship without any strings attached. This leaves the other member vulnerable and very much wounded, left with years of scars. Or, by staying in a cohabitation relationship, you never make the commitment before God to honor your spouse above all others and to stick through the hard times.
The better way?
A marriage requires a lifetime commitment. Although, yes, couples do divorce, a marriage is meant to be a covenant between ourselves and another human being, whom we will work to grow closer to Christ throughout our whole lives.
Yes, it requires a lot more than just merely moving in with someone. But it prevents us from fleeing from the other person the moment something gets difficult.
Myth #3: Marriages Have More Domestic Violence and Child Abuse than Cohabitation Relationships
Someone may enter a cohabitation relationship because it seems like the safer option. After all, if a significant other shows signs of violence or abuse toward their partner, or the child of their partner, they have an easier out.
However, a number of studies show cohabitation relationships can tend to have more child abuse and domestic violence: (PubMed, The Christian Science Monitor, Rewire, and Institute for Family Studies).
Although, this is not to discount domestic abuse and child abuse that does happen in monogamous relationships. That is still rampant, even in Christian homes.
I recently talked with the founder of Change Her Story, who experienced domestic abuse from a man who claimed to be Christian. It is likely happening at your church, and does need to be addressed significantly more.
Christians should check out these resources on domestic abuse.
But we do have to eye the trends. Couples who cohabit tend to experience more abuse than couples who marry.
The better way?
Although we should have ready solutions for Christians who live in abusive relationships (safe havens, resources, places and homes they can go to and trust), we do need to keep in mind the trends listed above.
Marriages tend to have lower rates of domestic and child abuse than cohabitation does.
Perhaps these trends exist because the significant other has an easier out when they commit abuse. If they hurt their partner, they can just as easily leave them behind in the hurt with few consequences.
Although our culture promotes cohabitation, it doesn't often lend its way into the fairytale presented on sitcoms.
Couples who cohabit can often end up severely hurt or scarred from a torn relationship or face just as many problems as a married couple might, without the safeguard of a marital commitment.
Christians should avoid this cultural trend and pursue a godly marriage.
---
Hope Bolinger is a literary agent at C.Y.L.E. and a recent graduate of Taylor University's professional writing program. More than 450 of her works have been featured in various publications ranging from Writer's Digest to Keys for Kids. She has worked for various publishing companies, magazines, newspapers, and literary agencies and has edited the work of authors such as Jerry B. Jenkins and Michelle Medlock Adams. Her column "Hope's Hacks," tips and tricks to avoid writer's block, reaches 6,000+ readers weekly in the Serious Writer newsletter. Her modern-day Daniel, Blaze (Illuminate YA) released in June, and they contracted the sequel Den for July 2020. Find out more about her here.
Photo Credit: ©GettyImages/kieferpix