Christians Reexamine Morality of Birth Control
Kristen Moulton

Religion News Service

2010

29 Jul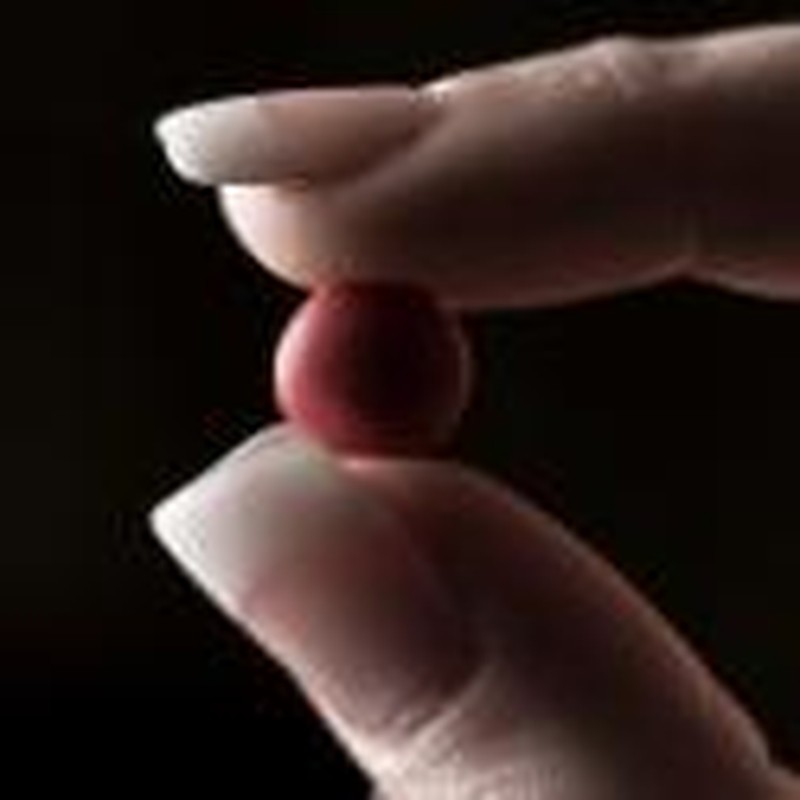 July 28, 2010
(RNS) -- Is contraception a sin? The very suggestion made Bryan Hodge and his classmates at Chicago's Moody Bible Institute laugh.
As his friends scoffed and began rebutting the oddball idea, Hodge found himself on the other side, poking holes in their arguments. He finished a bachelor's degree in biblical theology at Moody and earned a master's degree at Trinity Evangelical Divinity School.
Now, more than a decade later, he is trying to drive a hole the size of the ark through what has become conventional wisdom among many Christians: that contraception is perfectly moral.
His book, "The Christian Case Against Contraception," was published in November. Hodge, a former Presbyterian pastor who is now a layman in the conservative Orthodox Presbyterian Church, realizes his mission is quixotic.
In the 50 years since the birth-control pill hit the market, contraception in all its forms has become as ubiquitous as the minivan, and dramatically changed social mores as it opened the possibilities for women.
No less than other Americans, Christians were caught up in the cultural conflagration. In a nation where 77 percent of the population claims to be Christian, 98 percent of women who have ever had sexual intercourse say they've used at least one method of birth control.
The pill is the most preferred method, followed closely by female sterilization (usually tying off fallopian tubes).
"People are no longer ... thinking about it," says Hodge, 36, who had to agree with a Christian publisher who rejected his book on grounds that contraception is a nonstarter, a settled issue. "People don't even ask if there is anything possibly morally wrong about it."
For more than 19 centuries, every Christian church opposed contraception.
Under pressure from social reformers such as Planned Parenthood founder Margaret Sanger, the Anglican Communion (and its U.S. branch, the Episcopal Church) became the first to allow married couples with grave reasons to use birth control.
That decision cracked a door that, four decades later, was thrown wide open with the relatively safe, effective birth-control pill, which went on the market in this country in the summer of 1960. Virtually every Protestant denomination had lifted the ban by the mid-1960s.
Even evangelicals within mainline Protestant and nondenominational churches embraced the pill as a way that married couples could enjoy their God-given sexuality without fear of untimely pregnancy.
"It was a reaction to that whole Victorian thing where sex was seen as dirty," says Hodge, who lives in Pennsylvania.
There remains one massive holdout among major Christian churches -- the Roman Catholic Church, which expressed its opposition in no uncertain terms in Pope Paul VI's 1968 encyclical, Humanae Vitae.
To separate the two functions of marital intimacy -- the life-transmitting from the bonding -- is to reject God's design, Paul VI wrote.
"The fundamental nature of the marriage act, while uniting husband and wife in the closest intimacy, also renders them capable of generating new life -- and this as a result of laws written into the actual nature of man and of woman," Humanae Vitae proclaimed.
Janet Smith, a Catholic seminary professor whose writing and talks have been influential for two decades, puts it this way: "God himself is love, and it's the very nature of love to overflow into new life. Take the baby-making power out of sex, and it doesn't express love. All it expresses is physical attraction."
The church's ban on contraception stunned many, including one of the doctors who created the pill, Harvard's John Rock, a Catholic. By and large, Catholics went with the culture rather than the church.
A 2005 Harris Poll found 90 percent of adult Catholics support contraception, just 3 percentage points lower than the general adult population.
"The ban on contraception is completely irrelevant to Catholics," said Jon O'Brien, president of the group Catholics for Choice. "We know the position the hierarchy has on contraception is fundamentally flawed, and that's why it's ignored en masse."
The Rev. Ken Vialpando, pastor of St. Joseph Catholic Church in Ogden, Utah, places much of the blame for Catholics' disobedience on priests who are reticent to talk about church teachings on marriage and sex, or who bought into the 1960s notion that one's conscience was a sufficient guide.
"What if our consciences are not fully informed?" Vialpando asked. "How can we fault the people if they haven't heard about it and recognize the purpose or meaning of marriage?"
Smith, whose recorded 1994 talk "Contraception, Why Not?" has sold more than 1 million copies, says young adult evangelicals and Catholics, including men studying for the priesthood, seem more open to the possibility that contraception is a sin.
The pendulum may yet swing, she said.
"They are going to have a huge impact," says Smith, who holds an ethics chair at Sacred Heart Major Seminary in Detroit. "They already are."
The Rev. Greg Johnson of Sandy, Utah, who is on the board of the National Association of Evangelicals, says most evangelicals remain firmly in the contraceptive camp, even if some stress that it should not be used frivolously or to avoid children altogether.
A recent Gallup poll of the association, and another of its board, found 90 percent support for contraception.
Such statistics are disheartening for evangelicals such as Hodge and James Tour, a renowned chemist specializing in nanotechnology at Rice University in Houston, who believe contraception is not biblical.
Rather than heeding Christian theology to be "agents of life in the world," Christians have largely adopted culture's philosophic naturalism, which considers sex an itch to be scratched, Hodge said.
"They have the same view of conception that atheists have."
Evangelicals' dearth of understanding about sexuality and marriage explains why they have trouble arguing against gay marriage, he contends. Contracepted sex, in his view, is no different from gay sex: It's not life-giving either way.
Tour, a Jew who converted to evangelical Christianity as a teenager, like Catholics endorses "natural family planning" -- avoiding intercourse during the woman's monthly fertile cycle -- but wonders if Christians ought to forgo even that measure of family planning.
He says young lustful men who have had unfettered access to their wives actually welcome a message of self-restraint.
"The women are looking for relief. The men are looking for relief," Tour says. "They're like, 'I want that. I want to live in peace. I want to live in fulfillment.'"
Throwing out contraception "is more trusting in God. It ultimately lets him decide what is the right number (of children)," Tour said. "Protestants in 30 or 50 years are going to say, `My God. What were we thinking in those generations?'"
Copyright 2010 Religion News Service. Used by permission. All rights reserved.