Christmas Hope: A Couple's Battle with Mental Illness
LeAnn Weiss

Author, Christmas Promises

2010

14 Dec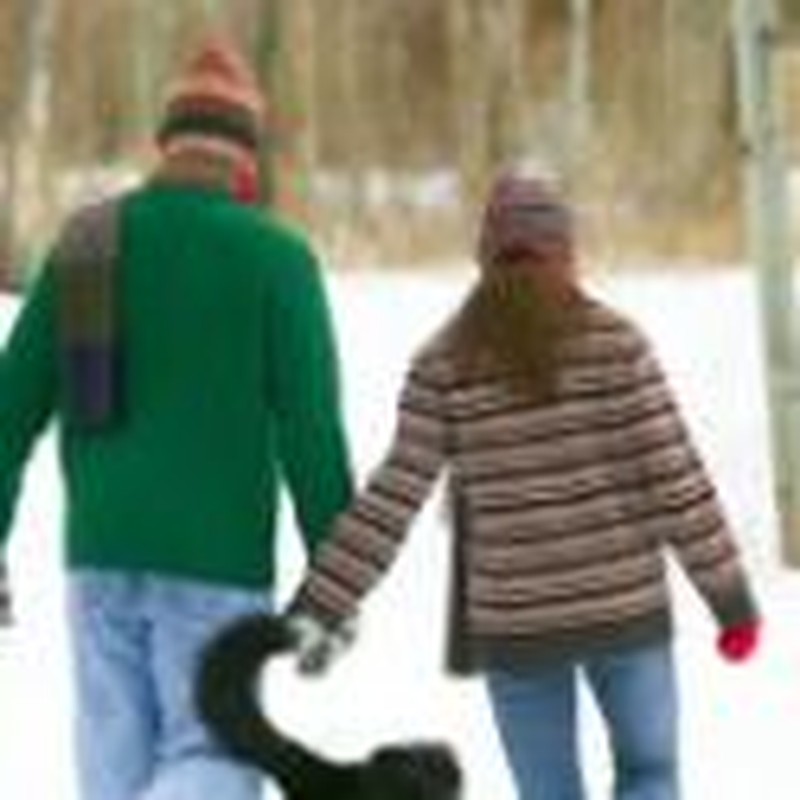 Although this is a true story, the names have been changed. David, Lori's husband, served with distinction as a captain in the Air Force. They were stationed in St. Louis, Missouri, but David had traveled to Oklahoma for three months of training. When his commanding officer came to the door that September day of 1973, dressed in an official black suit and accompanied by another officer, Lori knew something was desperately wrong and feared the worst. Had there been a crash during testing?
Never in her wildest dreams did she expect to hear that her husband had been jailed after he was found aimlessly wandering around and acting strangely. When the police discovered his identity, they called his commanding officer. Later, David was transferred to Sheppard Air Force Base in Texas for psychological/psychiatric evaluation.
After the officers left, Lori immediately called her mom and sister as she quickly packed her suitcase. They all agreed to rendezvous at the airport to pick up Lori and David's two small children before Lori boarded a flight to Texas.
When Lori saw David for the first time at the hospital in Sheppard Air Force Base, he was heavily sedated and mumbling. He was also locked in a padded room with no furniture. There was only a mattress on the floor.  It was a dramatic change from the confident and highly respected husband she had married six years earlier.
Lori couldn't believe the doctors' diagnosis of paranoid schizophrenia. David had never shown any signs of mental problems and had always been the model of responsibility and stability. It was an overnight "extreme makeover" of the worst imaginable kind.
At the hospital, voices inaudible to anyone else taunted David. He reported hearing messages. He'd imagine hearing a partial sentence and build a reality that took him down a treacherous dark path. He didn't even know what was real anymore. Within a few hours, he went from a top leader of military recruiters to someone with shattered confidence. It was almost like he was starring in a bizarre episode of The Twilight Zone.
Mystified, Lori asked the doctors what had triggered his psychological problems. Although David had battled a bad case of bronchitis for three weeks, he never experienced any warning signs of any mental irregularities. One moment he was fine. Then he took a break from studying to have a beer with some friends. After leaving the party at his friend's apartment, it was as if his mind just snapped. Suddenly, he felt like he had "super powers" and started hearing tormenting voices in his mind.
David's abrupt personality change stumped the doctors. The only possible explanation they could offer Lori was that David's medication for his bronchitis, mixed with alcohol, somehow triggered his psychotic episodes.
Lori stayed with her husband for a week but had to fly home when her dad underwent emergency lung surgery. It was as if her whole life had collapsed in a few weeks.  The doctors didn't give David's prognosis much hope, and warned Lori that her husband would probably never be able to hold a job again. During many sleepless nights, she worried how she would be able to provide for her family. How would this affect their children's future? She felt as if she were in a deep, dark pit with no escape.
Both Lori and David had grown up in the church. But after their wedding, in the busyness of everyday life, they had drifted away from their faith. Neither of them had been taught how to have a personal relationship with God or how to study the Bible. The desperation of this crisis sparked both of them to reexamine their faith once again.
As he slowly walked into the hospital chapel, David picked up a tract by Norman Vincent Peale called "Quit Worrying." Under the effects of the medication, his attention span was miniscule. But the tract was written in a narrative fashion that he could comprehend. Reading it over and over helped him discern the unreal. He realized that his bizarre ideas had been dominated by a break from reality. The Air Force chaplain reached out to David. Meanwhile, back home, Lori's mom's pastor was ministering to her fears of an unknown future. He encouraged her with God's promises in the Bible.
As David started meditating on biblical promises by listening to Scripture tapes, the dark voices eventually stopped. As he focused on the truth of God's Word, he learned to listen for God's voice. David's prayer life took on new meaning too. His conversations with God became his lifeline to reality and truth.
After David was transferred out of the mental ward, he still faced a tremendous battle ahead. The medications had long-term side effects. David was extremely frustrated when trying to do common, everyday tasks, and he struggled just to walk. The doctors started cutting his medications so that Lori would be able to take him home. But David's prognosis for recovery still looked bleak.
Needing hope, Lori clung to the promises of Psalms 91. Every day she asked God to keep His wings over David, to protect him and keep him safe from the effects of the medication.
Lori and David flew home just before Thanksgiving time. When they'd go shopping at the BX, David couldn't even manage to make the change to pay. In public, he depended on Lori for everything. He had lost all confidence in his ability, and his self-esteem was at an all-time low. David wondered if he would ever be able to return to "normal." Even talking on the phone was hard for him.
Having been an independent executive all of his life, he felt utterly helpless and struggled with depression over the difficulty of accomplishing the most menial tasks. And Lori was exhausted being a caregiver on top of her responsibilities raising their two- and four-year-old children virtually alone. They both wanted their old lives back.
A few weeks before Christmas, their neighbor, Larry, invited David to come with him to cut down a Christmas tree. At first, David didn't feel up to it. But Lori thought it was a good idea and finally convinced him to try for their son, Tim's, sake. David and Tim joined Larry's family in search of Christmas trees.
Hours later, the doorbell rang. David slowly staggered forward, pulling a small Christmas tree. It was one of the ugliest trees Lori had ever seen. It reminded her of the scrawny branches of the infamous tree in Charlie Brown's Christmas--mostly twigs with sparse patches of evergreen. But it was also one of the most beautiful sights when Lori noticed that tears were running down her husband's face. It was the first time he had done something by himself since September. His tears gave Lori hope for the future. It was a sign that he was finally starting to come home in spirit. It was a special Christmas just being together as a family again.
Cutting down that tree had marked an important landmark in David's progress. He felt that he hadn't let his family down, as he had for so long in the months before that day. Cutting down the tree symbolized the first time David felt that he had actually done something right and useful again. Pleasing his family made him feel so good.
Slowly, he started doing routine tasks again. One day at the BX, he was able to write a check to pay without getting help. David felt another big boost after his mother-in-law commented one day how "confidently he was walking." Eventually, David started regaining his confidence on the phone. Next, he was able to leave the house without his wife. Then he began to take on more responsibility with their children and household tasks. He even was able to return to work part-time.
David and Lori both started to dream again. Before the end of 1974, David was totally off medication and he has never had any mental problems since. It was a total healing that was amazing even to David's doctors. They had considered him disabled for life and had already begun the paperwork to process him out of the military with a medical discharge. Instead, David continued his career, was chosen for special assignments, was promoted twice and given leadership positions of increasing responsibility. Ultimately, he was trusted with the highest security clearances, handling the most sensitive defense information. David went on to become a top corporate leader and a senior political advisor.
Looking back, Lori and David are grateful that God used this trial to bring them back to a personal relationship with Him. Now they enjoy spending time together reading and studying the promises of the Bible and mentoring others in how to have a deep and intimate relationship with their faithful God. And it's given them compassion for families who are faced with a loved one who suffers from mental illness.
I would have despaired unless I had believed that I would see the goodness of the Lord in the land of the living. Wait for the Lord; Be strong, and let your heart take courage; Yes, wait for the Lord. —Psalms 27:13-14 (NASB)
---
Taken from Christmas Promises by LeAnn Weiss. (c) 2008 by LeAnn Weiss. Used by permission of Regal Books.
LeAnn Weiss is a bestselling inspirational author and speaker and a political consultant. She has authored or coauthored more than 50 books and is best known for her personalized paraphrased Scriptures, which are featured in the popular Hugs series. LeAnn also serves as president of Encouragement Company, which she founded in 1994. LeAnn lives in New Mexico with her family and many pets.