Church Invests in Newlyweds with 'Marriage Scholarships'
Andrea Higgins

Baptist Press

2004

21 Aug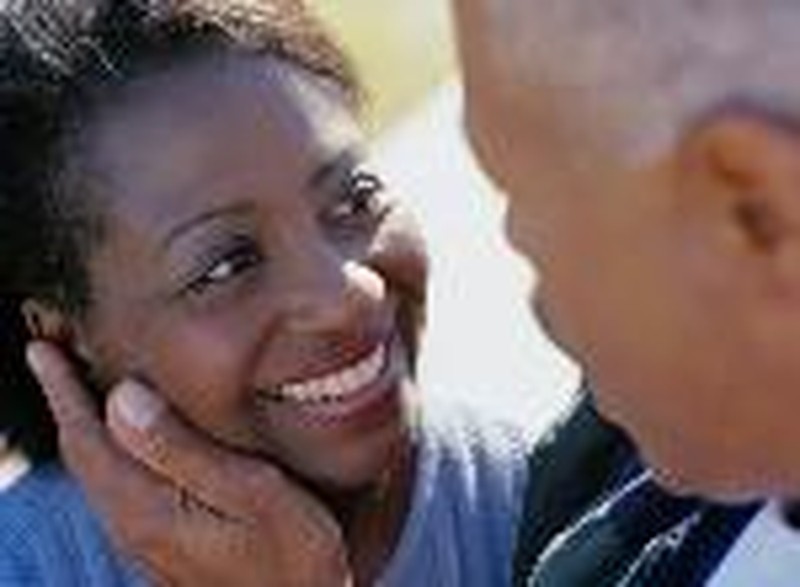 "Loved the wedding! Invite me to the marriage -- God" A church's lighthearted roadside billboard counters the cultural mindset which glorifies a wedding day yet disregards the lifetime to follow.

Stan Welch, pastor of Blackwelder Park Baptist Church in Kannapolis, N.C., is taking a proactive approach to getting his congregation's newlyweds to plan beyond their wedding arrangements.

Five years ago the church began giving Fall Festival of Marriage scholarships as wedding gifts.
Celebrating its 25th anniversary, the Fall Festival of Marriage is a Christ-centered enrichment weekend sponsored by LifeWay Christian Resources of the Southern Baptist Convention. Events are held at 12 locations throughout the country, packed with workshops to help couples focus on their relationship with God and with each other.

"What we knew was that going to the Fall Festival of Marriage has an addictive effect. If we can get them there one time, there's a great chance they'll want to go back," Welch said. He and his wife of 27 years, Melody, attend the conference annually at LifeWay Ridgecrest Conference Center amidst the spectacular fall foliage in North Carolina's Blue Ridge Mountains.

"We really try not to handle marriage in a defensive posture," Welch said. "We try to invest in our couples. As go our families and couples, so goes the church."

While it was a bold move to add the marriage conference expense (usually about $350 per couple, including lodging and meals) to the numerous missions supported by the 900-member church, Welch went even further and offered to pay half the tuition for any couple in the congregation -- whether married five years or 50 -- who had never attended.

Statistically, he said, there is no difference in divorce rates between Christian and non-Christian marriages. One out of two ends in divorce. "Some say it might even be higher in the church," Welch said, noting that couples outside the church who live together and then break up possibly skew the numbers.

"As pastors, we see premarital couples, and there's that puppy love, deer in the headlights look," Welch said. "They're giddy, and they're not listening. Many couples act as if they know the answers, like it's something they've done before, like driving a car."

Soon-to-be married couples can't imagine the hard times or challenges to come, Welch said. Topics tackled at the conference -- such as finances, stress management, conflict resolution, dealing with anger, keeping the passion alive, spiritual growth and the differences God designed between men and women -- often are never considered before the wedding vows are exchanged.

"It's like going to a fitness center," Welch said. He believes it's more important than any professional development people do automatically. Many couples attend the fun-filled conference to celebrate their great marriages, said Fred Reyes, lead marriage and family events coordinator for LifeWay.

"We know, though, that among a thousand people, someone is being unfaithful, or Satan's attacking them," Reyes said. "For some, it's a last resort." When Nick Fulham's father suddenly died in 1997, he attempted to shoulder the family's grief. He and his wife, Kendall, never anticipated how Nick's efforts would impact their new marriage years later.

After their marriage at Blackwelder Park in June 1999, the church sent them to the Fall Festival of Marriage one overwhelmingly stressful year later. "At that festival, our marriage became real," Kendall said. "It changed our marriage. It changed our life."

The transformation was particularly real during the group ceremony when participants renew their vows at each Fall Festival of Marriage. "Nick had been through so much," said Kendall, now 25. "We were 20-year-olds trying to be the support of a family that had been crushed by a death. It took a huge toll. We looked into each other's eyes, and we both just cried and cried and cried, because it was at that point I honestly felt married.

"We weren't thinking about, 'Who's looking at us?' or 'Am I going to fall?'" she laughed, remembering mundane things that all too often overshadow the meaning of a wedding day. "I understood the words I was saying, and he as well, and it just came from our hearts."

The couple has participated in several missions opportunities since then, including trips to China and Africa, and they hope their budget will allow them to return to the marriage festival this fall.

"It's just getting your focus back," Kendall said. "Unless you take the time to focus on God, so many things can pass by."

© 2004 Baptist Press. Used with permission. All rights reserved.