7 Commitments to Fight the Enemy Together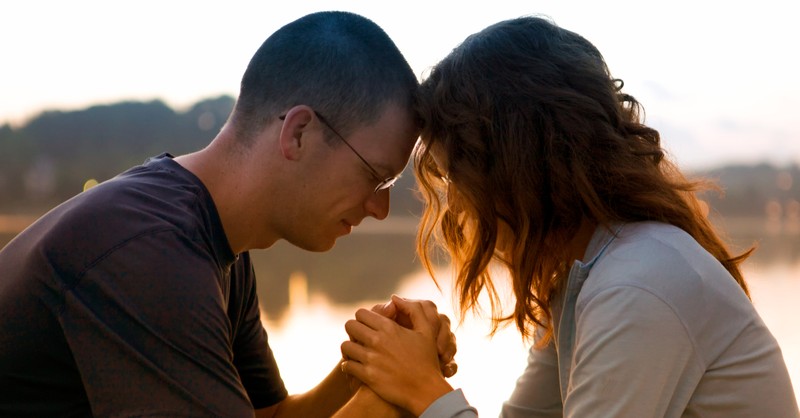 "For where two or three are gathered together in My name, I am there in the midst of them." (Matthew 18:20)
It's no surprise that the enemy of God turned up in the Garden of Eden. Satan knew that if he could cause division between husband and wife, and their Creator, it would be a small win for him.
What the enemy didn't understand then, and continues to forget now, is that the mighty power of God can overcome any division in marriage. For when two or more are gathered in the name of Jesus, He is with them. By His strength, every couple can fight the enemy and succeed.
No matter how that ancient serpent—the devil—is attacking your marriage today, you can fight back. Here are 7 commitments married couples can make to fight the enemy together:
Photo Credit: ©GettyImages/jjneff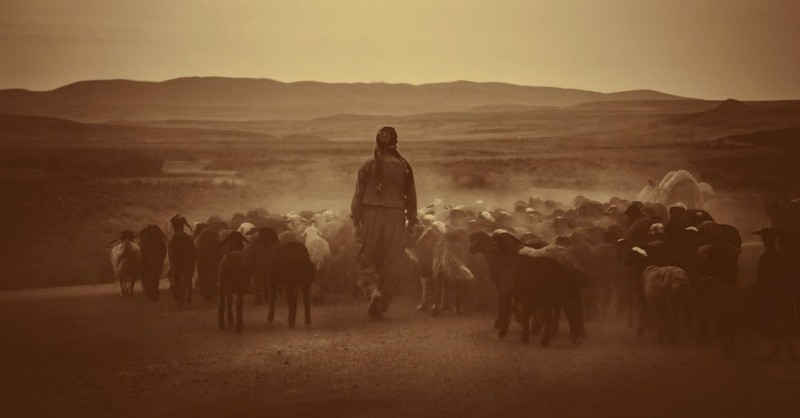 1. Commit to Listening to the Right Voice
You can find just about any type of marital advice on the internet, by typing in specific keywords and hitting "enter." However, there is no better instruction than that which is offered by the Word of God.
When couples commit to spending time in the Scriptures, and seeking God's voice above all others, they are less likely to fall for the lies of the enemy. When Satan comes crawling around, whispering, "Did God really say," couples can immediately detect the deception and combat it with truth. Here is a helpful resource by Tony Evans called Build a Kingdom Marriage through Devotions for Couples.
Commit to listening to the right voice—the still, small voice that says, "I will instruct you and teach you in the way you should go; I will counsel you with my loving eye on you." Psalm 32:8
Photo Credit: ©Unsplash/Mohamad Babayan
2. Commit to Speaking Truth in Love
You've probably heard the old phrase, "It's not what you say, it'show you say it." When couples speak to each other in ways that are unloving, unkind, and unthoughtful, they unknowingly inflict wounds on the other person.
When the enemy sees those open wounds, he is quick to add insult to injury by building up scars of bitterness and resentment.
Don't let the enemy get a foothold in your marriage. Commit to speaking the truth in love and try dealing with things before bitterness takes root. Be angry and do not sin; do not let the sun go down on your anger. Ephesians 4:26
Check out this article on how to speak the truth with love and respect.
Photo Credit: ©GettyImages/Comstock Images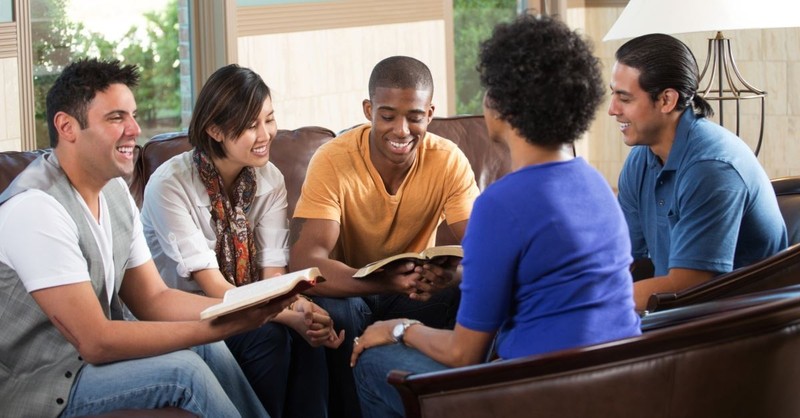 3. Commit to Enlisting a Prayer Team
I know it's not easy reaching out to others for prayer, especially if it reveals embarrassing problems in your marriage. But having a small, trusted team of people to pray for you is essential to fighting the enemy!
Please take this point to heart, and consider who you might call on to pray. You'll be sweetly surprised at the wonderful things that can happen when others intercede for your marriage. The enemy doesn't stand a chance when others are surrounding you with prayer!
And pray in the Spirit on all occasions with all kinds of prayers and requests. With this in mind, be alert and always keep on praying for all the Lord's people. Ephesians 6:18
Photo Credit: ©GettyImages/digitalskillet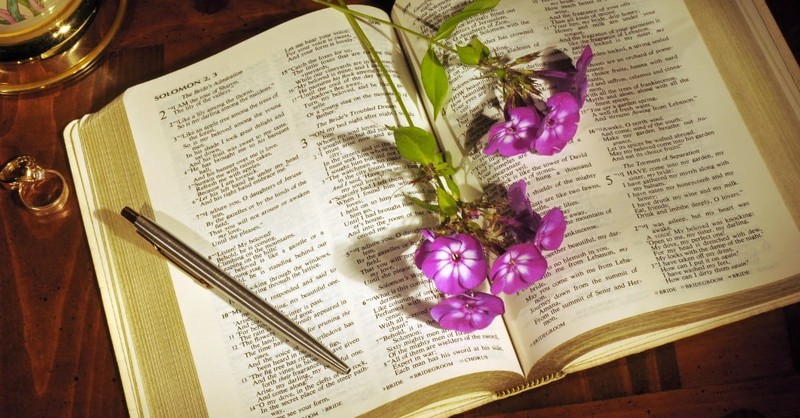 4. Commit to Simply Saying "No" to the Enemy's Lies
When my grandson was a baby, he went through this sassy stage where he would lift up his hand and say, "Oh no you didn't!" (in his sweet baby talk). I can still picture him waving his finger and giving his parents sass.
Sometimes, our marriages deserve a little sass—not towards each other—but towards the enemy. In the mighty name of Jesus, we have permission to raise our hands in the face of the devil and say, "Oh no you won't!"
Let's say "no" to the enemy's lies, and stand firmly on God's truths. Let's follow Jesus' example of recognizing Satan's deceptions and fighting back with the irrefutable truth of the Word.
Then Jesus said to him, Be gone, Satan! For it is written,"'You shall worship the Lord your God and him only shall you serve.'" Matthew 4:10
Photo Credit: ©GettyImages/PapaBear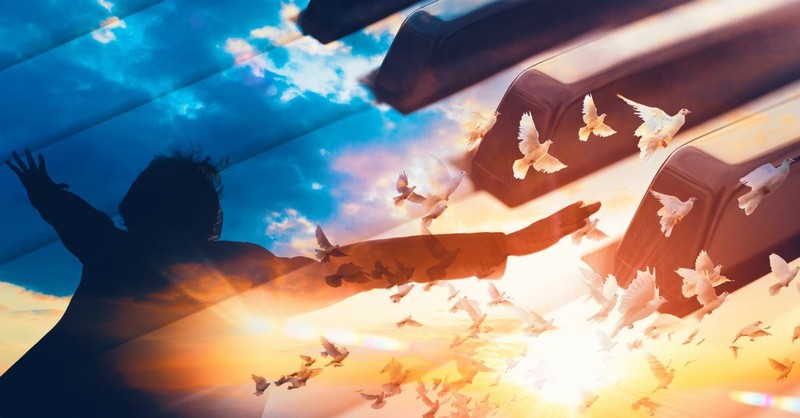 5. Commit to Rebuking the Enemy
I fear that too many couples doubt the power of rebuking the enemy in Jesus' name. However, the very same Spirit who raised Jesus, lives in us. We can and should be quick to rebuke everything that stands against the holiness of God in our marriages.
Commit to rebuking the enemy at the first sign of trouble. Together, you can put a stop to much of Satan's schemes, just by proclaiming the name of Jesus over your relationship.
The Lord said to Satan,"The Lord rebuke you, Satan! The Lord, who has chosen Jerusalem, rebuke you!" Zechariah 3:2
Photo Credit: ©GettyImages/Carlos Castilla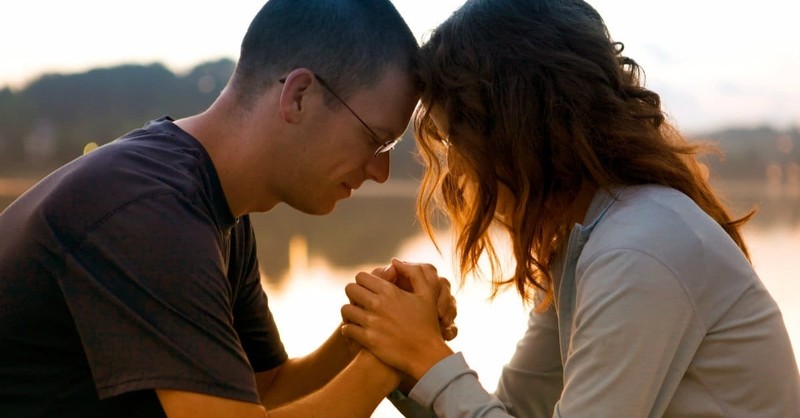 6. Commit to Cleaving to One Another
Any time the enemy causes division in marriage, it's our tendency to remain divided. Instead of coming together in prayer and forgiveness, we let things simmer, and eventually allow it to turn into a raging boil.
Let's commit to following God's original design for marriage and cleave to one another. Even in the toughest of times, let's make a commitment to turn from the enemy's lies and come together in truth and love.When Satan sees you joining hands in unity, despite his attempts to cause division, he will have no reason to stick around.
Therefore a man shall leave his father and mother and be joined to his wife, and they shall become one flesh. Genesis 2:24
For more about cleaving to your spouse, read this article from Dr. David B. Hawkins.
Photo Credit: ©GettyImages/jjneff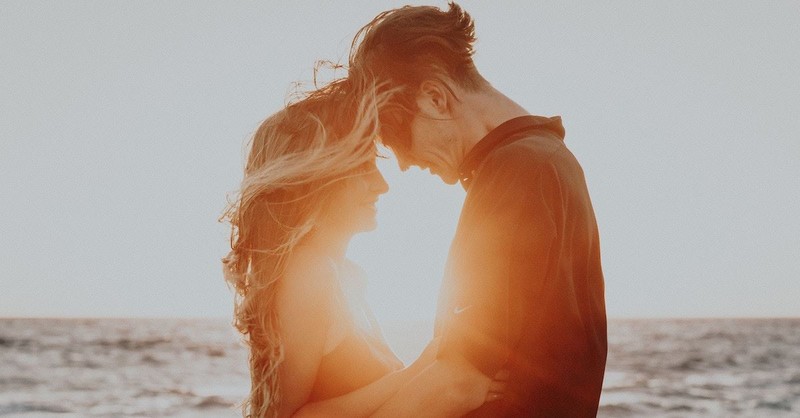 7. Commit to Clinging to God
Fighting the enemy together is so much easier underneath the protective covering of God. Couples who are first committed to the Lord, and then to each other, have the strength of three chords—and the Bible tells us that a strand of three chords is not easily broken(Ecclesiastes 4:12).
Cling to God first and foremost. Above your spouse, your children, and anyone else, cling to the Lord. When He is the One holding your marriage together, no one—including the enemy—can break that bond.
I cling to Your testimonies; O Lord, do not put me to shame! Psalm 119:31
As you fight the enemy together, keep in mind that it is mostly about standing still and abiding in the power of the Lord. No matter how the enemy is coming at your marriage today, stand together as a united front. In the name of Jesus, he doesn't stand a chance!
---
Jennifer Waddle considers herself a Kansas girl, married to a Colorado hunk, with a heart to encourage women everywhere. She is the author of several books, including Prayer WORRIER: Turning Every Worry into Powerful Prayer, and is a regular contributor for LifeWay, Crosswalk, Abide, and Christians Care International. Jennifer's online ministry is EncouragementMama.com where you can find her books and sign up for her weekly post, Discouragement Doesn't Win. She resides with her family near the foothills of the Rocky Mountains—her favorite place on earth.
Photo Credit: ©Unsplash/Christiana Rivers
---