Covenant Marriage: Dream or Reality?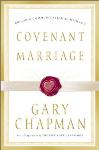 Most couples, even Christians, have a contractual relationship. This is one of the reasons the divorce rate among Christians has ascended in the past decade. Must we therefore conclude that the biblical ideal of a covenant marriage is outdated, beyond the grasp of modern man, a dream that exists in man's memory but simply produces guilt feelings when one seeks to apply it in the modern world?
Finding the Answer

I must confess that there was a time in my own marriage when I felt that such a covenant marriage was impossible. In my frustration, I was fast moving to the conclusion that I had two equally painful options: stay in my marriage and be miserable the rest of my life or get out, hope that God would forgive me, and pray that somewhere, somehow, I would find a happy marriage with someone else. In desperation I said to God, "I don't know what else to do. I've done everything I know to make this marriage work. I don't know where to go from here." At the time of my desperate plea I was in graduate school in seminary, preparing to be a minister. I said to God, "This isn't going to work. There is no way I can stand before people and preach your Word and be this miserable at home."

I did not hear an audible voice, but as clearly as I have ever heard anything, these are the words that penetrated my frustrated mind: "Why don't you read the life of Jesus?" "Read the life of Jesus?" I responded. "I am in seminary. I have read the life of Jesus many times." But the thought persisted: "Why don't you read the life of Jesus." So I responded, "Fine, I'll read the life of Jesus," and I added these words, "If I've missed anything, please show me."

By this time in my academic career, I had completed twenty-seven hours of Greek, so I reasoned, "I'll read the life of Jesus in Greek." So I worked my way through Matthew, Mark, Luke, and John in the Greek New Testament. What I discovered I could have discovered in any English translation. I don't know how I'd missed it all those earlier years.

I was already convinced that Jesus was the greatest leader the world has ever known. Many non-Christians will agree that no one has impacted the course of human history as did Jesus of Nazareth. But when I examined his leadership style, I did not find him making selfish demands upon his followers. Instead, I found him with a basin of water, a towel about his waist, washing the feet of his followers. And lest his actions be misunderstood, when he finished the humiliating task, he arose and explained his actions: "Do you know what I have done for you? You call Me Teacher and Lord. This is well said, for I am. So if I, your Lord and Teacher, have washed your feet, you also ought to wash one another's feet. For I have given you an example that you also should do just as I have done for you. I assure you: A slave is not greater than his master, and a messenger is not greater than the one who sent him. If you know these things, you are blessed if you do them" (John 13:12–17).

I don't know how you respond to that, but at the time I was reading those verses, the idea of washing feet did not appeal to me. In fact, I couldn't think of anything I'd rather do less. Think about it. Washing feet. But when it finally dawned on me that what Jesus was teaching was the attitude of servanthood, I realized that I had gone about my marriage in exactly the opposite way. I had made demands of my wife. I had expected her to make me happy. I realized that I was a totally secular man parading as a minister. In my desperation, I cried out, "Oh, God, I want to be like Jesus." That prayer was my first step toward a covenant marriage.

Applying the Principle of Servanthood

I'll tell you the questions that helped make the principle of servanthood practical in my marriage. When I was willing to ask these questions, my marriage began to change. The questions are: How can I help you? How can I make your life easier? How can I be a better husband to you?

When I was willing to ask those questions, do you know what I discovered? My wife was willing to give me an answer. Oh yes, she had ideas on how I could be a better husband. When I let her teach me how I could serve her, our marriage began to change. Not overnight—the pain had been there too long. But change did occur.

About two months into this new approach, I came home one evening and my wife had cooked my favorite meal. I hadn't asked for it; I had stopped asking because my requests were always interpreted as commands. But there it was—roast beef with potatoes, carrots, and onions. I was overcome, not only with the aroma but also with the awareness that she had done it without prompting from me. So I continued asking my questions and following her suggestions. I was making progress in learning the art of service. And little by little, she began to do some of the things I had berated her about in the earlier years.

About four months into this new approach to marriage, I first had the thought, You know, maybe I could have positive feelings for her again. I hadn't had warm feelings for a long time. My feelings were those of hurt, anger, and bitterness. I was angry at God, angry at myself, and angry with my wife for a long time. I was mad at God because I reasoned, "Before I got married, I asked you, 'Don't let me marry her if she is not the right one,' and you let me do it.'" I was mad at God for getting me into the mess. I was mad at myself because I had reasoned, "How could I, with all of my education, be so stupid as to marry a woman I can't get along with? How did I let this happen?" I was angry at her in those early years because I had reasoned, "Look, I know how to have a good marriage. Listen to me and we'll have one, and you didn't listen to me." In other words, I was an angry man before I read the life of Jesus. But four months into following Jesus, I began to sense love feelings for my wife again. About six months into this new relationship, I looked at her and had the thought, I wouldn't mind touching her again if I thought she would let me. I wasn't about to ask, but I had the thought, I wouldn't mind if she wouldn't mind.

At that juncture I knew our marriage was going to make it. We have now been walking this road for a long time. Throughout the years I have reached out to her, discovering and meeting her needs to the best of my ability. And she, in turn, has devoted her life to knowing and loving me. What has happened in our marriage is nothing short of miraculous. I'm convinced that this is the kind of marriage God intended his children to have.

In a covenant marriage, husbands and wives are both winners. In all the early years of our marriage, we were both losers. I shot her and she shot me. We both went away wounded, and came back for the next fight. When I truly became a follower of Jesus and she reciprocated, our marriage became a mutual aid society. I genuinely believe that my wife has accomplished much more in life because I have been there as her chief cheerleader and encourager. I know for certain that I would never have accomplished what I have accomplished with my life had she not been there to encourage and support me in my efforts. This, I believe, is God's plan for marriage: two people giving their lives away to each other, understanding that the ultimate goal in life is not simply to have a good marriage, but that if married, God intends us to be his encourager to each other so that together each of us will accomplish more for his kingdom than we would ever have accomplished alone.


Adapted from "Covenant Marriage" by Gary Chapman © 2003. Used by special permission of Broadman & Holman Publishers. For any other use, please contact Broadman & Holman Publishers for permission. All rights reserved.