Discover New Life After Divorce
Whitney Hopler

Crosswalk.com Contributing Writer

2005

7 Jul

COMMENTS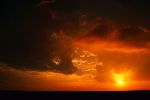 Divorce rips your heart and world apart. In the midst of such deep pain, it may seem that all joy and meaning in your life have ended along with your marriage.
But God can use the tragedy of divorce to trigger powerful growth in you. If you turn to Him, He will give you the healing, encouragement, and new life you need.
Here's how you can discover new life after divorce:
Accept what has happened. Don't waste time and energy living in the past. Once your marriage has ended and your former spouse offers no hope of reconciliation, it's time to accept your situation so you can move on.
Accept yourself. Stop beating yourself up for your shortcomings that surfaced in the divorce. Understand that some self-reflection and improvement is healthy, but you should still embrace the fact that God values you and will continue to use you for good things in life.

Renew your spiritual quest. Give God your pain and ask Him to use it to bring about transformation in your life. Ask God what He wants you to learn from your current suffering. Rely on Him – instead of yourself – for strength. Trust Him to take you through the healing process. Thank Him for His work in your life.
Find help from other people. Don't isolate yourself from others; you especially need relationships during a crisis. Pray for God to bring a network of people into your life to support you in this time of need – family members, friends, church members, neighbors, coworkers, etc. Let people know specific ways in which you need help.

Don't be ashamed to ask for what you need; realize that many people genuinely care about you and are honored to have opportunities to help in meaningful ways. Ask for help with practical things like babysitting, meals, or home repairs. Talk and pray with others about your life. Seek professional help as well, from your pastor or a trained counselor. Join a divorce recovery group and/or have several friends encourage you and keep you accountable as you heal. Whenever you are able, return the favors by helping other people in need.
Be patient. Understand that it will take time to grieve the loss of your marriage. Give yourself extra time to rest as you heal. Don't take on too many new commitments right now; reduce stress however you can.
Make some positive changes. Use your time well to start a new life. Make physical changes like getting more exercise and eating a more nutritious diet. Make mental changes like studying a subject of particular interest to you, reading more, and attending lectures. Make spiritual changes by changing the ways in which you worship God or by going on a retreat.
Don't blame God. Understand that, because of the sin in our fallen world, tragedies like divorce happen. Know that God grieves along with you. Acknowledge the choices you and your former spouse made that contributed to your divorce rather than blaming God for something He didn't want to happen. Let God embrace you with His unchanging love and help you learn from your suffering.
Forgive. Don't let bitterness poison your heart, keep you stuck in the past, and block your intimacy with God. Be willing to forgive both yourself and your former spouse for whatever issues led to your divorce. Forgive any third parties involved, as well as any counselors, doctors, or pastors who couldn't help save your marriage. Remember that God has forgiven you all, and He will make it possible for you to forgive.

Realize that forgiveness doesn't mean that you forget what has happened or offer approval to the offender. Understand that you can choose to forgive as an act of your will, no matter what you're feeling. Decide to forgive, and rely on God's power to do so. Clearly communicate your forgiveness to your former spouse and any other people involved, through a face-to-face meeting, a telephone call, a letter, etc. But also remember that forgiveness is an ongoing process rather than a one-time event; draw on God's strength to help you forgive whenever a situation dredges up hurt once again.
If you're a single parent, help your kids. Realize that divorce wounds children as powerfully as it does adults. Even though you're hurting, reach out to your kids. Let them know that the divorce was not their fault. Give them large doses of love and support. Hug and kiss them often. Be there for their school events, games, performances, etc. Spend as much time with them as possible.

Don't let your kids manipulate you, and don't relax your discipline because you feel guilty about the divorce. Maintain clear and consistent boundaries; doing so increases your kids' sense of security. Understand that your children's emotions will fluctuate, just like your own. Give them as much stability at home as possible. Establish and follow a regular routine. Celebrate special days together. Affirm your kids' worth often – not just their accomplishments, but who they are.
Wisely manage your relationship with your former spouse. Understand that, since you're not married to your former spouse anymore, you are not responsible for his or her behavior. You don't need to fix her flat tire or send him casseroles with the kids. Establish healthy boundaries in your relationship.

Never use your children as go-betweens to deliver messages, or as spies. Do your best to move on with your life by dreaming some new dreams and setting some new goals. Honor the financial arrangements you and your former spouse have set. If you are the person responsible for paying spousal support and/or child support, pay the full amount, on time. If you're the person who receives spousal and/or child support, don't continually nag, whine, or renegotiate for more money. If you don't receive the full amount on time, calmly and quietly confront your former spouse with the issue. If he or she does not give prompt attention to the matter, simply contact your attorney and/or legal authorities to pursue it.

Practice forgiveness often. Get beyond a narrow focus on yourself and your former spouse so you can see the big picture. Ask God to give you His perspective on situations and approach them accordingly. Pray for your former spouse and ask God to give you the best possible relationship with him or her.
Approach dating wisely. Establish a healthy identity that is based on who you are in Christ – apart from the presence of a date, boyfriend, girlfriend, or spouse. Don't be desperate to find someone to date. Instead, determine to heal and grow so you can become the right person for someone else to date eventually. Develop friendships with a variety of people – men and women, married and single, all ages – and enjoy them.

Pray for discernment about when you're truly ready to date -- or if God is even calling you to date -- and then proceed slowly and with caution. If you do begin to date someone, take the time to get to know each other well as friends before becoming romantically involved.

Make sexual purity a top priority. Know what values are important to you, and refuse to compromise on them. Know what kind of person you want to date, and don't settle for anyone who doesn't fit the bill. Be honest with your dates – if you're only interested in friendship, let them know, and if you're looking for a long-term relationship, let them know that, too. Never hide the fact that you're dating from your kids; let them know what's going on. In your prayer time, ask God to show you what type of future He has in mind for you, whether or not it includes a new mate, and if so, what that person should be like. Relax and trust Him with your future.
Manage change well. As you dream new dreams and set new goals, start with small and specific steps to get you gradually closer to those dreams and goals. Be proactive rather than reactive as much as possible. Stretch yourself by taking risks. Don't base your identity on anything other than who you are in Christ, because everything else can be taken away from you. Invest your time and energy in more than one role in life (for example, not just as a parent, but also as an employee, friend, and volunteer).

Don't try to hide from change by pouring your life into someone else; stay focused on the personal work you need to do to grow. Take heart that God has promised to see you through change, be with you where you go, and offered to give you the power to change by connecting to Him through His Word.
Ask God for a second wind. Pray for a renewed purpose in your life, reenergized direction, and revitalized energy. Be proactive about living your life by the Bible. Trust God to give you enough faith to overcome your fears. Make the right moral choices, no matter what your circumstances. Stick to your convictions. Learn lessons God wants you to learn while you go through a period of waiting. Appreciate the many good gifts God has given you. Make yourself available for Him to use in all aspects of your life.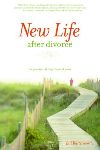 Adapted from New Life After Divorce: The Promise of Hope Beyond the Pain, copyright 2005 by Bill Butterworth. Published by WaterBrook Press, a division of Random House, Inc., Colorado Springs, Co., www.randomhouse.com/waterbrook/.

Bill Butterworth will be a featured presenter at "New Life After Divorce" seminars that will meet once a month in major USA cities in 2005. His ability to blend humor, storytelling, wisdom, and practicality has made him one of the most sought-after speakers in North America. A graduate of Dallas Theological Seminary, Bill was on the counseling staff of Chuck Swindoll's Insight for Living for seven years. He lives with his wife, Kathi, in Newport Beach, Ca.