8 Ways to Build a Healthy Stepfamily
Whitney Hopler

Crosswalk.com Contributing Writer

2014

18 Jul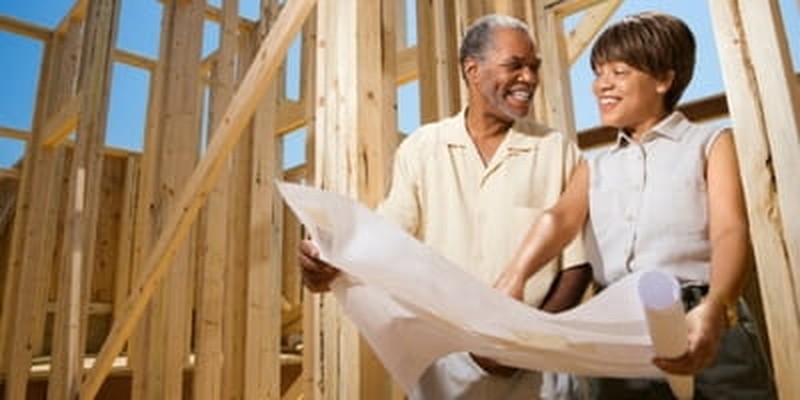 Editor's Note: The following is a report on the practical applications of Ron Deal's new book The Smart Stepfamily: 7 Steps to a Healthy Family (Bethany House Publishers, 2014).
The process of building a stepfamily after remarriage is more challenging than building a biological family. You'll likely feel mixed emotions: excitement about starting married life with your new spouse, but disillusionment from the stressful demands it involves.
Many stepfamilies don't survive; they give up on the process when it becomes too difficult for them. But it is possible to build a healthy stepfamily. The key is relying on God to help you during the process. Here's how:
Ask God to heal pain from your past. Whether your past marriage ended through death or divorce, you and your children have gone through significant pain that will affect your current attitudes and actions – damaging your stepfamily – if you don't pursue healing for it. Be encouraged that God can redeem even the worst suffering that you and your family have gone through. Place your trust in God to guide you through the healing process, which may include: praying about each of your specific concerns, talking with some caring people you trust, keeping a journal to record healing insights that God gives you, pursuing professional counseling, etc. Choose to believe that you can overcome your past pain and enjoy a healthy life with your stepfamily moving forward.
Develop key qualities that will help you create a healthy stepfamily life together. Those qualities are: spiritual integrity and Christlikeness (living honest and faithful lives in which you all are gradually growing to become more like Jesus Christ), listening (paying careful attention to what each family member has to say), understanding (getting to know each other's perspectives), perseverance (relying on God to help you all get through difficulties well), commitment (deciding to love, honor, and cherish each other for a lifetime), patience (not rushing your stepfamily's integration; allowing enough time – usually five to seven years – to develop authentically close relationships), flexibility (opening yourselves up to creative solutions to problems), and humor (not taking yourselves or your lives too seriously so you can gain an accurate perspective on your circumstances).
Discover a redemptive God together. Rely on God to give you and your family the love, forgiveness, strength, and direction you'll need for your journey together. Take an honest look at how strong you and your spouse's relationships with Jesus are. Once you identify specific ways in which you can grow closer to Jesus (such as praying more or repenting of a certain sin), devote yourselves to doing so. Seek a deeper knowledge of God's Word and will for your life together. Make your relationship with Jesus your top priority, and revolve your marriage and family around it.
Adjust your expectations. Ask the Holy Spirit to help you recognize unrealistic expectations in your marriage and parenting relationships and adjust them to reality. Expect that it will be a slow process for stepfamily members to get used to new living conditions, feel a sense of belonging, and build genuinely close relationships with each other. Be patient, instead of trying to rush the process or force or pressure family members to act like a close family before they're truly ready. Relax and trust God to lead you day by day.
Make your marriage a top priority. Invest significant time and energy into nurturing your marriage every day. A strong marriage is the foundation for building a strong stepfamily; if your marriage is weak, your stepfamily will fall apart. Since you and your spouse share more history with your biological children than you do with each other, you all must work especially hard on developing a strong marriage bond so it can withstand challenges from your children. While still spending time with each of your children, make it clear to them that you'll be spending time regularly just as husband and wife. Enjoy date nights, private conversations, and lovemaking often. Involve your spouse in your parenting decisions and have him or her do the same with you, but let the biological parents be the primary disciplinarians. Exorcise the ghosts of your previous marriages or other romantic relationships by asking the Holy Spirit to show you how you're interpreting your current spouse's motives and behavior in light of what you experienced with your ex, and then working to keep an accurate perspective in mind and learning new patterns of relating to your current spouse in healthy ways.
Build a strong parental team. Do all you can to facilitate good teamwork between all of the different adults who play a role in raising your children and stepchildren. Your team might include yourself, your spouse, former spouses, grandparents, former in-laws, aunts, uncles, friends from church, etc. Give your children the freedom to love everyone without feeling as if they're disappointing some adults by loving others. Refrain from criticizing other team members; always be respectful, even when you don't agree with them. Do your best to cooperate and compromise with everyone on the team. If possible, enforce similar rules in each of the homes where your children and stepchildren will be spending time. Try to make their transitions between homes smooth and positive, while allowing them to take their favorite possessions with them to every home. Communicate directly on a regular basis with everyone on the team without using the children to deliver messages back and forth. When possible, attend the children's events together.
Give and receive forgiveness. Express your gratitude to God for forgiving you of your many sins by obeying his command to choose a lifestyle of forgiveness. Rely on God to help you forgive everyone who hurts you – such as your current and former spouses, children and stepchildren, in-laws, and the new romantic partners of your exes – and ask everyone whom you've hurt to forgive you. Forgive one offense at a time, on a regular basis, so bitterness doesn't build up in your stepfamily.
Set healthy organizational boundaries in place. Pray for guidance on how best to set boundaries to organize your stepfamily in a healthy way, such as those that concern: managing money, preventing sexual abuse, combining holiday and family traditions, and creating a culture of faith in your home that helps everyone grow closer to God.
Adapted from The Smart Stepfamily: 7 Steps to a Healthy Family, copyright 2002 and 2014 by Ron L. Deal. Published by Bethany House Publishers, a division of Baker Publishing Group, Minneapolis, Mn., www.bethanyhouse.com.
Ron L. Deal is a marriage and family author, speaker, and therapist. He is founder of Smart Stepfamilies, director of FamilyLife Blended, the author of The Smart Stepdad and Dating and the Single Parent, and coauthor of The Smart Stepmom and The Remarriage Checkup. Ron frequently appears in the national media and his work has been cited by news outlets including USA Today, New York Daily News, Chicago Tribune, and ABCNews.com. Ron and his wife, Nan, and their sons live in Little Rock, Arkansas. Learn more at www.RonDeal.org.
Whitney Hopler, who has served as a Crosswalk.com contributing writer for many years, is author of the Christian novel Dream Factory, which is set during Hollywood's golden age. Follow her on Twitter @WhitneyHopler.
Publication date: July 18, 2014