Can a Marriage Survive an Affair?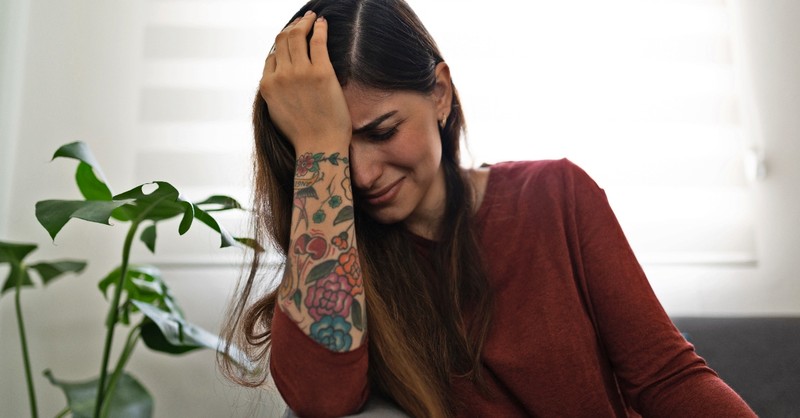 I'm writing this piece with the utmost understanding that each and every situation and circumstance is unique. In no way is this a blanket resolution that must be applied to every situation. With that being said, I believe that some application may be possible for every situation.
Marriage was designed and created by God to be for life. When you enter the covenant of marriage with someone, the two of you are made one flesh. To build your spouse up is to build yourself up. Likewise, to tear down your spouse is to tear yourself down. (Genesis 2:22-24)
Even though God's perfect design for marriage is something to be sought after, the fact is we live in a fallen world. The world around us pushes self-gratification, independence, and individualism. Marriage however, displays absolute togetherness.
The concept of a self-sacrificing, Christ-exalting, covenant-honoring, complementarian marriage rejects every notion about relationships taught in our culture. The reason being, this concept of marriage purposefully displays the gospel of Jesus— something the world hates.
Catch for Us the Foxes
Make no mistake about it, Satan wants so badly to destroy your marriage. You wouldn't believe the size of the target on your back. The enemy wants to keep you searching outside of your marriage for gratification and satisfaction. He will use weapons fashioned specifically for you. He knows your weaknesses, and will base his methods of attack on them.
Sadly, these spiritual attacks are sometimes proven successful. Sometimes, a husband or wife gives in to their fleshly desires and betrays the spouse God has designed for them. Sometimes, that betrayal continues until the person is caught or comes to repentance. Either way—can a marriage survive such a thing?
I believe it can.
Having been on both sides of this dynamic in a previous marriage, I feel slightly qualified to have this opinion. I know what it is like to betray, and be betrayed. I know what it is like to attempt to put the pieces of a shattered marriage back together. And I know what it's like for that attempt to fail. Before I explain why I think it's possible for a marriage to survive an affair, I'd like to share something with the betrayed, as well as the betrayer.
An Open Letter to the Betrayed
Honestly, it doesn't matter which stage of grief you're in, finding yourself in this situation awful and almost debilitating. It feels like the wind is sucked out of you. You spend day in and day out pretending to be okay, but inside you're falling apart. You're constantly distracted with a thousand questions for Jesus, as well as your spouse.
This is where Satan sets his most dangerous trap— tempting you to turn from your faith. He'll whisper things in your ear such as, everyone eventually betrays you, including God. Don't buy it. This is not punishment. This is not retribution from God for some past sin. Remember, Satan wants your affections away from Jesus, and towards the world. He wants you to seek help in your circumstance anywhere but Christ.
Cling to Jesus.
I know, that sounds so much like a Sunday School answer, but it's quite literally the only valuable piece of advice anyone can ever offer you. He is the healer. He is the restorer. He cares for you. "He heals the brokenhearted and binds up their wounds." (Psalm 147:3)
It would be wise to shift all of your focus from your marriage onto your relationship with the Father right now. He alone is sovereign over this. Trust Him to reassure your insecurities. Trust Him to pick you up and place you back on solid ground.
Some well-meaning believers might encourage you to quickly patch things up with your spouse for the sake of appearing holy, or maybe even for the sake of the church appearing untarnished. Of course, they're not going to openly tell you that, but that's usually the motivation behind it.
Be cautious when it comes to seeking advice, especially from unbelievers. Don't let any believer make you feel spiritually obligated to stay in your marriage. Jesus specifically says in Matthew 5:32 that you are not in sin to divorce on the grounds of infidelity. I think He puts this clause in there because He knows that some people just can't emotionally handle this type of betrayal. With that in mind, it may be sinful for you to rush into a decision like that. Take time. A long time. Seek His will for everything.
Above all, rest easy. Even if it doesn't seem like it, God is working all things together for your good and for His glory. (Romans 8:28)
An Open Letter to the Betrayer
Whether you were caught or came clean, you have a difficult road ahead of you. You have broken a bond that God the Father has woven together. While it may seem like a relief to finally unload and confess this burdensome sin, resist the temptation to downplay the weight of it. Stay sensitive to the significance of your sin, give grace to your spouse, and stay humble.
This is a very lonely position to be in. You may have lost your spouse, your lover, your kids, and possibly friends or church family. This is where Satan sets his most dangerous trap for you. Unless you resist him, you could find yourself spiraling into depression. The enemy will whisper things in your ear such as, Nobody will ever forgive you for this, including God. Don't buy it.
Run to Jesus.
You are not defined by this act of betrayal. If you are in Christ, your identity isn't found in your sin; it's found in Him. "If we confess our sins, he is faithful and just to forgive us our sins and to cleanse us from all unrighteousness." (1 John 1:9)
God wants you to cast all of the burden on him. He wants the lies, the lust, and the shame. Bring it all, and lay it all at his feet. Be especially cautious about shame. Shame is a weapon wielded by the enemy to keep you from fellowship with the Father. The Holy Spirit convicts, but never condemns. So if you are feeling shame or condemnation, know that it is not from God, but from Satan. "There is therefore now no condemnation for those who are in Christ Jesus." (Romans 8:1) Remind Satan who you belong to.
Before you can begin the long journey of earning your spouse's trust again, it would be wise to seek godly counsel. Allow an elder in Christ to walk this out with you and help you keep your mind humble and your eyes fixed on Christ. "Without counsel plans fail, but with many advisers they succeed." (Proverbs 15:22)
Surviving the Affair
I believe your marriage can not only survive but thrive. As I mentioned at the beginning, I realize every situation is unique. But if both spouses desire for their marriage to survive, Jesus desires to restore it. He makes all things new, including your broken marriage. It will be a long and difficult road, but I believe the redemption of a marriage ultimately glorifies the Father and brings Him joy.
Here are three things that I believe are essential for a marriage surviving an affair:
Seek out gospel-centered marital (as well as individual) counseling. Having a mediator to help both spouses unpack key issues is vital to the survival of your marriage.

Pray with your spouse, and pray for your spouse daily. Prayer is powerful, and essential for discernment against the enemy's schemes. How can you expect God to lead you in this difficult time in your marriage if you never talk to Him?

Give grace. Grace is obviously needed for the betrayer, but it's also needed for the betrayed. There may be seasons of insecurities that need grace and patience. Learn to be still and watch the Holy Spirit continue to sanctify both of your hearts.
Don't forget that above all, God desires a relationship with you. This is something that I struggled with, but I believe it's true. Stay in communion with Him through prayer and fasting. Meditate on His word. Seek His will. Above all, rest in His sovereignty over your marriage whether it survives or not.
Topher Lee Haddox is a caffeine-addicted husband, daddy, and drummer. Born and raised in Louisiana, Topher enjoys the great outdoors and his fascination with hiking. He can usually be found swinging in his hammock, coffee in hand, or pecking away at his next article. He has a deeply ingrained passion for worship and feeding others the Word of God. His work appears regularly on Crosswalk. Visit his blog at https://topherhaddox.wordpress.com.
Photo Credit: ©iStock/Getty Images Plus/Antonio_Diaz