How to Get Your Husband to Talk to You
Whitney Hopler

Crosswalk.com Contributing Writer

2013

15 Nov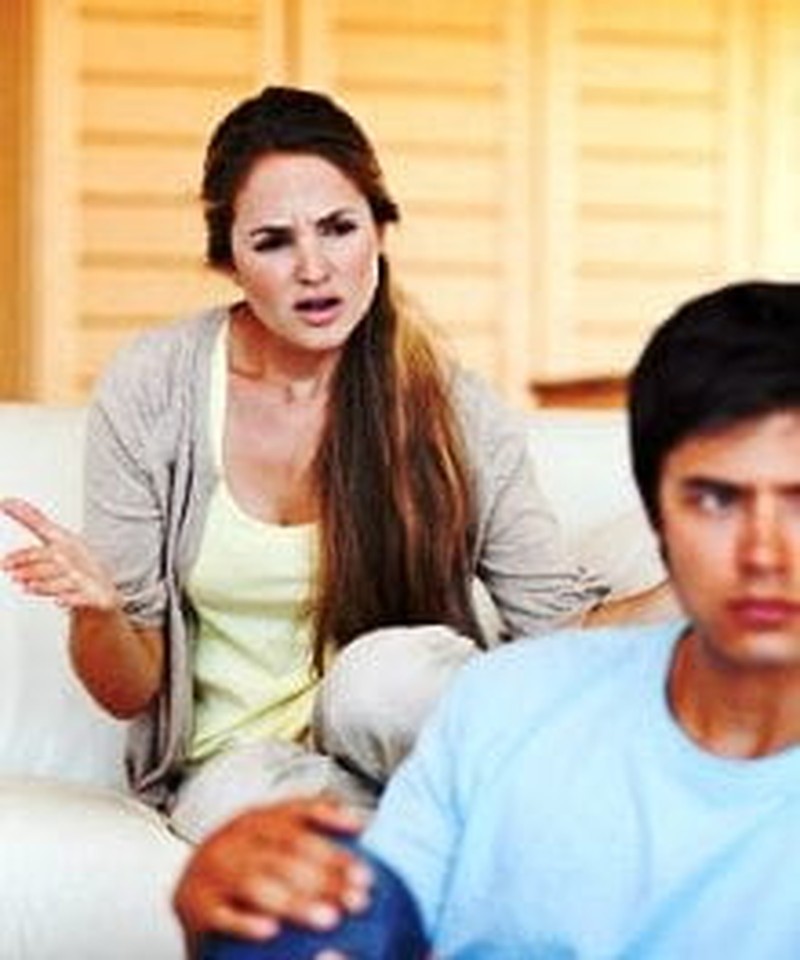 Editor's Note: The following is a report on the practical applications of Bob and Cheryl Moeller's new book, Getting Your Husband to Talk to You: Secrets to Helping Him Share His Heart (Harvest House, 2013).
Do you wish your husband would talk to you more about his thoughts and feelings? If so, you're not alone. Many wives are frustrated by a lack of good conversations with their husbands, since men tend to talk less than women do. But men do talk, and there's hope for you to start enjoying better discussions with your husband – once you learn how God wants you to encourage your husband to open up to you.
Here's how you can get your husband to talk to you:
Keep in mind that talking isn't a matter of ability, but of opportunities. The cultural image of a strong, silent man who doesn't know how to talk to women is a myth. Even if your husband seems impenetrable, he does have the God-given ability to talk well when he feels comfortable doing so. What stops your husband from talking is a lack of the right opportunities to open up to you. He may feel uncomfortable talking to you because he believes that you won't listen to him in loving and respectful ways. Once you figure out how to relate to him differently, however, he's perfectly capable of talking to you.
Consider the most common reasons why men don't talk to their wives. Men often don't talk because: they're afraid their thoughts and ideas will be criticized and rejected, they don't believe they're as verbally skilled as their wives, they're convinced they'll lose the conversational exchange, they were taught as boys to shut up or face unpleasant consequences for talking freely, they're uncomfortable talking about their feelings, they don't want to appear emotionally weak, or they don't believe they'll be listened to well. Ways to address these reasons include: listening with a nonjudgmental and honoring attitude even if you don't agree with everything your husband says, being patient with him so he has the time and space he needs to figure out and express his feelings and thoughts, focusing on understanding him rather than on winning arguments with him, accepting him unconditionally, and responding to his emotional pain with physical affection (rather than words) that will encourage him to process that pain and pursue the healing that God offers him.
Avoid the most common mistakes wives make trying to get their husbands to talk. The mistakes that wives often make include: pressuring their husbands for an immediate response to their questions; assuming men enjoy conversations just as much as they do; failing to understand that men talk as a result of an activity, whereas women see talking as the activity itself; interrupting, evaluating, or criticizing their husbands' thoughts as soon as he shares them; and becoming uncomfortable with dead air during conversations and trying to fill the awkward silence. Ways to avoid these mistakes include: giving your husband time and space to walk through his thoughts rather than trying to force him to answer your questions right away, talking with your husband when the two of you are doing an activity together that he enjoys (such as eating a meal or taking a walk), being patient and accepting when your husband risks sharing his thoughts and feelings with you, and listening to your husband more than you talk to him.
Ask your husband seven key questions that encourage him to talk. Since men enjoy talking about what they know or do best, ask your husband: "What is the most fulfilling aspect of your job?". Since men like to talk about their core values, ask your husband: "Who is the one person you admire most and why?". Since men need respect and enjoy talking about times when they've felt respected, ask your husband: "What the best compliment anyone ever paid you?". Since it's important for you to discover what love language your husband speaks (so you can express your love in that way, which will encourage him to open up to you), ask your husband: "Growing up, who made you feel the most loved, and why?". Since men consider their legacies to be important, ask your husband: "What would you most like to be remembered for?". Since men like to talk about their dreams and aspirations, ask your husband: "If you could spend the rest of your life doing what you enjoy most, what would that be?". Since men need serenity and enjoy talking about times when they've felt at peace, ask your husband: "Tell me about two or three of the best days of your life."
Use some of the same strategies Jesus used to get men to talk. While Jesus was on Earth, He got men to talk about their thoughts and feelings in many ways, including: coming alongside them, using activities and food to initiate conversations, giving them the freedom to choose to continue or end His conversations with them, and speaking to their hearts. Follow Jesus' example by doing the same with your husband.
Conduct a spiritual inventory of yourself to identify attitudes and actions that may be keeping your husband from talking to you. Reflect on whether you may be: talking too much and listening too little, dominating your husband, acting as if you're superior to your husband, wallowing in self-pity, carrying around resentment and bitterness toward your husband, or struggling with dark or evil thoughts toward your husband. If so, ask God to help you overcome the sinful attitudes and actions that are interfering with your husband talking to you. Give your marriage to God, inviting the Holy Spirit to usher in the healing and forgiveness that you need for a better relationship and better conversations.
Look for signs of progress. You'll know that you're making good progress when your husband: communicates with you more often during each day, tells you things you never knew about him, makes conversations with you last longer, shows his emotions in your presence, is more openly affectionate and says "I love you" more often than in the past, talks to you during sex, finds excuses just to be with you, has eyes only for you, acts more peacefully about his life, and prays and reads the Bible with you.
Adapted from Getting Your Husband to Talk to You: Secrets to Helping Him Share His Heart, copyright 2013 by Bob and Cheryl Moeller. Published by Harvest House Publishers, Eugene, Or., www.harvesthousepublishers.com.
Bob Moeller is the weekly host of a nationally broadcast television call-in show, "Marriage – For Better, For Worse" on the Total Living Network. He also conducts weekend marriage seminars around the United States. He is author of three books on marriage and has written articles for such publications as Focus on the Family, Marriage Partnership, and Christianity Today. Bob holds a D.Min. degree from Trinity Evangelical Divinity School. He and his wife, Cheryl, have been married 30 years and are the parents of six children.
Cheryl Moeller is a seasoned mother and a standup comic. She is also a syndicated columnist with her own blog (www.momlaughs.blogspot.com) and contributes monthly to several online parent websites. Cheryl has coauthored two books on marriage with her husband and has written for www.mops.org and Marriage Partnership. Cheryl does comedy for parenting classes, MOPS groups, wedding or baby showers, church retreats, women's conferences, and those in line at the grocery store.
Whitney Hopler, who has served as a Crosswalk.com contributing writer for many years, is author of the new Christian novel Dream Factory, which is set during Hollywood's golden age. Visit her website at: whitneyhopler.naiwe.com.
Publication date: November 15, 2013