How to Have an Affair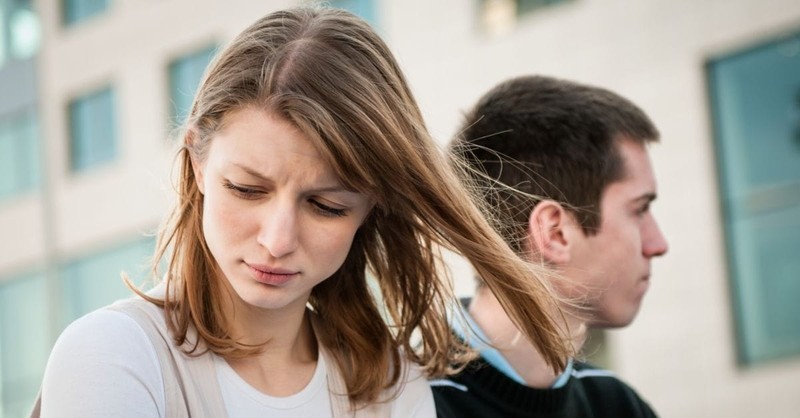 Have you ever wondered how to start an affair? Or, maybe you've known someone who had an affair and asked yourself how it could have happened.
Although I have never personally had an affair, I have had a front row seat. I have seen it unfold, step by step. I have watched as the one I loved was offered repeated opportunities to stop the affair before it ever started—and yet chose to keep walking deeper into sin, farther from God.
After several years of rehashing the events, I have reached a place of healing and wholeness. I can now recite the facts without shedding a tear. I can regurgitate dates and times—even emotions—without faltering. I can even laugh at things that broke my heart a few short years ago. But, the process still haunts me.
When I write, I always try to focus on me…on what God has done in me and for me and through me. However, as I walked through the stages of adultery and divorce yet again this morning, I was hit with the realization that the other side of this story needs to be told. There is someone, somewhere who is walking blindly down the path to an affair. There is a spouse blindly allowing the one he/she loves to engage in dangerous activity. There is someone who needs help—before it's too late.
With that preface, I offer you the recipe for an affair.
1. Have a healthy dose of approval addiction. 
Obviously, I'm not trying to win the approval of people, but of God. If pleasing people were my goal, I would not be Christ's servant (Galatians 1:10).
We all long to hear words of affirmation, but it can get out of hand. My ex-husband was a pastor. If you have never been in ministry, you may not realize the amount of criticism that is heaped upon pastors. One person complains that the music is too loud; another complains that it's not loud enough. One person complains if the pastor doesn't wear a shirt and tie; another complains that he needs to dress more modern. One complains that the sermon is too long; another complains that it is too short.
There is no way to satisfy an entire congregation. When we are focused on the approval of man instead of God, we live by emotions. When someone offers a word of encouragement, we are swept off our feet and seek more. We search for those who will stroke our egos, tell us how wonderful we are. If we get that encouragement from the wrong people (i.e., attractive members of the opposite sex), we are putting ourselves in danger.
2. Study scripture without allowing it to penetrate your heart or mind.
Don't copy the behavior and customs of this world, but let God transform you into a new person by changing the way you think. Then you will learn to know God's will for you, which is good and pleasing and perfect (Romans 12:2).
My ex-husband has one of the finest theological educations money can buy. He had the privilege of sitting at the feet of amazing men of God: Chuck Swindoll, Howard Hendricks, Roy Zuck, and more. He worked hard and has the degrees to prove it. However, you can read and study scripture all you want. If you keep God at bay, don't allow Him to penetrate your heart and transform your thinking, you are still in danger. You might even find yourself thinking that you are an impenetrable fortress because you know the scriptures inside and out.
James 1:22 warns, But don't just listen to God's word. You must do what it says. Otherwise, you are only fooling yourselves. Knowing scripture is wonderful. But, we must do more than possess knowledge of the scriptures. We must seek to obey God's word in every area, allow it to penetrate our hearts (Hebrews 4:12). We must hide it in our heart so that we don't sin against Him (Psalm 119:11). Otherwise, we are only fooling ourselves.
3. Go against your spouse's advice and wishes. 
Though one may be overpowered, two can defend themselves. A cord of three strands is not quickly broken (Ecclesiastes 4:12).
I begged my husband not to build a friendship with this woman. When I found out they were the only two adult sponsors for kid's camp, I expressed my concern. Repeatedly, I warned him that he was playing with fire—but my concerns were written off. We had established boundaries early in our marriage. He was never to counsel a woman alone, never to go to lunch alone with another woman. The same rules applied to me. But, he chose to go against my wishes, my desires.
When your spouse asks you to be cautious, take heed. Remember that when you stand together—especially with God at the center of your marriage—you will not be easily broken. Even if you think your spouse is being ridiculous in his/her requests, submit. Remember, God commands us to submit to one another out of reverence for Christ (Ephesians 5:21).
4. Set no limits for your mind.
Finally, brothers and sisters, whatever is true, whatever is noble, whatever is right, whatever is pure, whatever is lovely, whatever is admirable—if anything is excellent or praiseworthy—think about such things (Philippians 4:8).
If you want to have an affair, fill your mind with all of the most popular movies and music. Flood your minds with inappropriate images. Allow yourself to sit and daydream about anything and everything. Believe the lie that you will not be affected by these "little" things.
Repeatedly, the Bible warns us that our thoughts should be taken captive to the obedience of Christ (2 Corinthians 10:5), that we should have the mind of Christ (1 Corinthians 2:16), that we should be transformed by our minds (Romans 12:2). If we allow ourselves to focus on things that are not glorifying to God, they eventually find their way into our actions. Every action has its genesis in a thought.
5. Doubt the good gifts God has given you.
Every good and perfect gift is from above, coming down from the Father of the heavenly lights, who does not change like shifting shadows (James 1:17).
On our wedding day twenty years ago, my ex-husband read this verse to me. He told me how blessed he was to have me as his good and perfect gift. However, as the years passed, he became discontent. He was disappointed that he wasn't in a bigger church, that he didn't make more money, that he hadn't achieved more by the world's standards. He was looking at all the things he didn't have, and he was missing the amazing gifts God had given him: a loving wife, three precious children, a growing church that supported him fully.
One of the last sermons my ex-husband preached at our church was on temptation. He made the statement that "Satan gets us to doubt the good gifts God has place in our lives." It is so easy for us to get distracted by those things that we don't have and miss the beauty all around us. We have a lust for more, and we fail to appreciate those people and things closest to us. We begin to think that God is holding out on us instead of blessing us with abundance.
We must realize that God is our heavenly daddy who desires to reach down and bless us with good things! We must trust Him to lead us into the future He has for us—a future filled with hope and prosperity. We must learn that He will give us an abundant life when we choose to walk His way.
6. Refuse to accept forgiveness from God, yourself, and others.
But God showed his great love for us by sending Christ to die for us while we were still sinners (Romans 5:8).
After the affair was revealed, I offered forgiveness and reconciliation. I tried to put our marriage back together. However, I believe with all my heart that my husband felt he could never forgive me for such an offense. He projected that lack of forgiveness onto me, believing that I would never truly forgive him either.
Satan is the accuser of the brethren (Revelation 12:10). When we have messed up, he whispers these lies to us, trying to convince us that we will never be restored, that God will never use us because of our sins. We then live our lives under the burden of heavy sin, feeling that we will never be able to be restored. The truth is that God throws our sins as far as the east is from the west, that He can supernaturally allow His forgiveness to flow through others. Sometimes the hardest part is forgiving ourselves.
7. Choose to walk in the flesh.
My counsel is this: Live freely, animated and motivated by God's Spirit. Then you won't feed the compulsions of selfishness….It is obvious what kind of life develops out of trying to get your own way all the time: repetitive, loveless, cheap sex; a stinking accumulation of mental and emotional garbage; … all-consuming-yet-never-satisfied wants; a brutal temper; an impotence to love or be loved; divided homes and divided lives… (Galatians 5:16-21).
Paul contrasts the works of the flesh with the fruit of the spirit in Galatians 5  I remember reading this passage with my ex-husband, talking about how it described the path to an affair. We discussed the "impotence to love or be loved," how when we don't see ourselves through God's eyes we might consider ourselves unworthy of another's love.
When we live by the lusts of our flesh, we end up with an ugly, stinking accumulation of garbage. But, when we live God's way, we reap a harvest of love, joy, and peace—and so much more.
Have you begun to mix together any of the ingredients necessary for an affair? If so, I beg you to run the other direction! Allow God and His word to penetrate every area of your heart and mind. Cling to your spouse and family. Be transformed by the renewing of your mind. Don't allow yourself to be blinded by pride. Seek help now. God can take your situation and use it for your good—leverage it for His glory. Today is the day to repent and change your direction.
Dena Johnson is a busy single mom of three kids who loves God passionately. She delights in taking the everyday events of life, finding God in them, and impressing them on her children as they sit at home or walk along the way (Deuteronomy 6:7). Her greatest desire is to be a channel of God's comfort and encouragement. You can read more of Dena's experiences with her Great I AM on her blog Dena's Devos.
Publication date: September 27, 2013