How to Overcome an Affair
Dena Johnson Martin

Crosswalk Contributing Writer

2020

14 Aug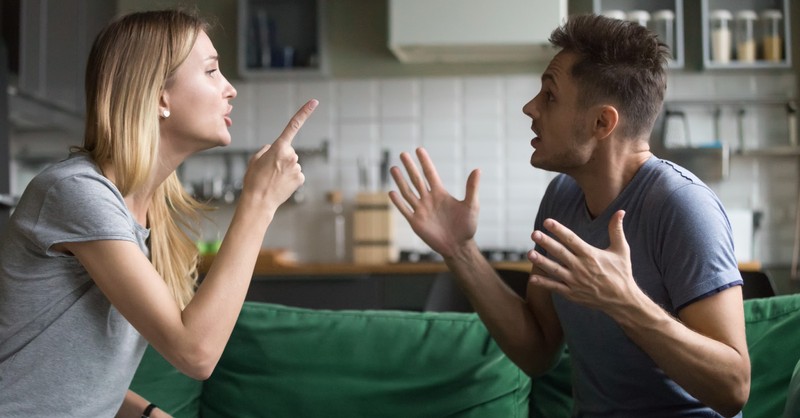 A few months back I wrote about how to start an affair. I was saddened by the overwhelming response that I received because the sheer number indicates just how prevalent marital infidelity is.
I receive emails regularly from those who are suffering because of spousal infidelity. Some are in the early days of pain and fear. Others are shining testimonies of how God has cared for them, carried them through to a place of healing and wholeness. Some have had their marriages restored by God's amazing grace. Others are suffering the additional pain of divorce. Some have seen "regular" adultery rock their lives. Others are experiencing a variation such as a homosexual affair or prostitution.
No matter what the situation, the result is the same: a life that has been wrecked and desperately needs direction and restoration from the One who is the Redeemer of all things.
As I look back over this journey that God has taken me through, I find myself sharing the lessons I have learned. With each person who contacts me, the themes are similar: How do I move forward? Why did God allow this? What good could possibly come out of this? What is wrong with me that I wasn't enough?
Today, I want to follow up on How to Have an Affair by sharing some of the most important lessons I have learned about overcoming an affair. These lessons are specifically aimed at the betrayed spouse; however, I believe many of them will also apply to the spouse who has truly repented of his or her actions.
I could write or talk endlessly on this subject, but I have tried to hit some of the highlights—some of the topics that seem to have the greatest impact when I talk to others walking this path. I have expanded on many of these topics on my blog Dena's Devos. I hope today I can share a little hope for those who have already experienced the pain of adultery. God is the Redeemer!
Express Your Anger
I remember how angry I was, and much of my anger was directed at God. I had married the man he told me to marry, so why was I experiencing this pain? As I ran from God, he pursued me so sweetly and tenderly. He called me to turn back to him, to get my security from him.
As I reflect on that time of anger, I actually find that it is the source of the sweetest memories of my relationship with Christ. I longed to be pursued by my husband, but instead I was pursued by my Savior. I begged my husband to fight for me, our children, and our marriage, but instead God fought a mighty war for my affections. I looked for security in another man, but God beckoned me to find my security in him.
I've often heard that we shouldn't be angry with God or ask him why, but I don't find that in scripture. Instead, I see the Psalmist crying out, "Why have you forsaken me?" (Psalm 22:1). I see Job saying, "Therefore I will not keep silent; I will speak out in the anguish of my spirit, I will complain in the bitterness of my soul" (Job 7:11). Even Jesus while hanging on the cross cried out in anguish, "Eloi, Eloi, lema sabachthani?" (which means "My God, my God, why have you forsaken me?") (Mark 15:34).
If Jesus cried out, "Why?" we should feel free to express our anger to God as well. He will love you through it!
Recognize that You Can't Handle This
The first Sunday after the revelation of my husband's affair, the sermon was entitled You Can't Handle it Yourself. So often we hear that God won't give us more than we can handle. The truth is, we often have so much heaped upon us in this life that we can't handle it.
God never asked us to handle anything in this life. Instead, he begs us to lay it all at his feet and let him handle it. In 1 Corinthians 12:9 we read, "My grace is all you need. My power works best in weakness."
As I came to understand that only God could handle the hurt and pain handed to me, I began to surrender to the Savior. I began to ask him to take this situation and use it for his glory. I began to ask him to use it in my life to make me more like him.
Embrace the Journey
Enduring adultery is not something any of us ever wants to endure, but we must make a conscious decision to embrace the journey. God repeatedly tells us that he does amazing work in the midst of suffering and pain.
"Dear brothers and sisters, when troubles come your way, consider it an opportunity for great joy. For you know that when your faith is tested, your endurance has a chance to grow. So let it grow, for when your endurance is fully developed, you will be perfect and complete needing nothing" (James 1:2-5).
When God took the Israelites out of Egypt, he didn't take them on the most direct route to the Promised Land. Instead, he took them through the wilderness. For 40 years, they wandered in the wilderness. For 40 years, God provided manna for their daily needs. For 40 years, God prevented their shoes and clothes from wearing out. For 40 years, he provided water when they needed it. For 40 years, the Israelites spent their time following a cloud by day and a pillar of fire by night. For 40 years, the Great I Am met their every need at precisely the right time.
As you walk through this wilderness where your life is in complete turmoil, look for the Great I Am to show up every single day. Learn to see the Spirit guiding you and directing your every step. Enjoy the tender mercies, the compassionate love of your Savior who will meet your every need.
Determine that You Will Not Just Survive
There are days where survival sounds like a noble goal, that there's nothing better than survival. However, nowhere in scripture does God call us to live a mediocre life, simply surviving until we can reach eternity.
Jesus told us that he came to give us an abundant life (John 10:10). We are familiar with wonderful scriptures like Jeremiah 29:11 telling us that God has plans to prosper us and not to harm us, plans to give us a hope and a future. Romans 8:28 reminds us that all things—not some things—work together for our good.
You may be wondering how this pain can work for your good. I promise that if you surrender to the journey, God will do an amazing work of transformation in your life. Your faith will be deeper than you ever imagined. Your relationship with your Savior will be sweeter than you ever dreamed possible. You will walk in the peace that surpasses all understanding guarding your heart and mind in Christ Jesus. Your every need will be met.
Make the decision today that you will not survive… You will THRIVE!
Forgive
When God called me to extend forgiveness to the other woman, I argued fiercely! It was not something I wanted to do, but I finally chose to walk in obedience. The result: God set me free!
Until I obediently extended forgiveness to her, I did not recognize the weight of the bitterness that was weighing me down. I did not understand the damage that my anger was doing to me. It was not until I released it all to God that I was free from the pain, free to walk forward into the future God has for me.
Despite my offer of forgiveness and reconciliation, my husband chose to continue walking in his sinful ways. My offer of reconciliation was rejected. But nothing can prevent me from choosing an attitude of forgiveness. Because there are on-going offenses (we have three children together), I must choose to make forgiveness a daily attitude. "Sensible people control their temper; they earn respect by overlooking wrongs" (Proverbs 19:11).
For those who have committed adultery, you must forgive yourself and be humble enough to receive forgiveness. God died for your sins. If he forgives you, who are you to say you don't deserve forgiveness? You are trampling his gift he so willingly gave!
Rediscover Yourself
When you have been betrayed in the deepest and most intimate way possible, you find yourself questioning everything about yourself. What's wrong with me? Why am I not enough? Am I not pretty enough? Am I not godly enough? Am I not successful enough?
I remember looking at my reflection in the mirror day after day, condemning myself. I was a frumpy mother of three. I was too fat. My clothes didn't fit well. I had devoted myself to being a wife and mother instead of having a successful career. It's no wonder he chose her.
One day, I simply got mad! Where was the strong, confident woman I had once been? Where was the person who loved life and wanted nothing more than to make a difference for Christ? Where had I gone?
I decided to make some simple changes—changes that permanently altered who I am. I put my headphones on and began running. I fell in love with the solitude and found that God faithfully met me on my daily run. I began to lose weight. I got a new hairstyle. I began to find activities that I enjoyed. I treated myself to a regular manicure/pedicure. I began to once again see myself as God's dearly loved princess!
If your spouse has betrayed you, you've been through a lot. No matter what your financial situation, budget enough to treat yourself occasionally to something that makes you feel good about yourself! Most importantly, fill your mind with scripture so that you are reminded regularly that you are a dearly loved child of the One true God!
Prepare for God to do an Amazing Work In You so He can do an Amazing Work Through You!
I remember reading Job in the early days of this journey. As I read about the interaction between Satan and God, I began to wonder if there had been a similar conversation about me. Had God told Satan, "Have you considered my servant Dena?"
While I don't know if any such conversation took place in the heavens, I do know that thinking this way gave me a reason to persevere. I began to look at this journey as preparation for a greater work that God had planned for me. I began to ask God to change me so that I could help others going through similar experiences.
Never could I have planned the journey God has taken me on! As I see doors of opportunity opening for me, I know that God knew I would walk this journey well in advance. He knew that he had things planned for me that could only happen if I walked through the fire. He knew that he wanted to change me, take me deeper. He knew that the trials of this life could produce in me benefits that I never dreamed possible.
I remember telling God early on that I would accept this hurt and pain, but he better make it worthwhile! There's no doubt that this journey has been worth every ounce of heartache!
Wherever you are on this journey, I encourage you to turn your full attention to your Savior. Allow him to do a mighty work in your life so that you might be able to comfort others with the comfort you have received. Surround yourself with positive, like-minded believers who will support you through the darkest days. Allow God to change you into a new creation with a faith that has been tested and has come through pure. May God richly bless you for being faithful on this journey!
Photo Credit: ©Getty Images/Fizkes