How to Survive the Holidays After Divorce
Jen Grice

Crosswalk Contributing Writer

2022

8 Nov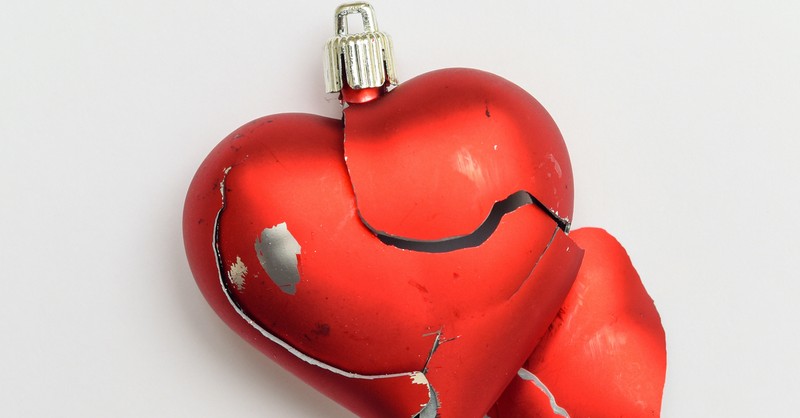 Divorce is a difficult time. All the losses and changes that are happening in your life. Life feels like destruction and a battlefield all at the same time. Then add the holidays. The holidays are often a special time for most families, which causes divorced people to feel especially alone and depressed as they learn to navigate this season without a husband, wife, or family to share it with.
Divorce healing takes time, and there is bound to be one or more years navigating through the holidays, meaning you have to get through this season somehow.
My purpose is to encourage you through your divorce healing. And let you know that you can survive and learn to navigate uncomfortable holiday events. Between Thanksgiving and New Year's Day, these months won't be easy, but I hope you find the faith you need to make it through with a bit of reassurance and three survival strategies. This starts with the fact that you are alone, but you don't have to feel lonely.
Learn the Difference Between Feeling Alone and Being Alone
My divorce was final just before Christmas 2013. The year before, I had been physically left alone with my children without the means to provide for them financially. But I also had felt very emotionally alone for a very long time in my marriage. I started learning the difference between feeling alone and actually being on my own to do things on my own. Instead of expecting my husband to provide, I reached out to God for our daily bread.
The feeling of being alone comes from feeling unloved, uncared about, or not appreciated for what you've done for those closest to you. Being alone doesn't have to feel lonely when you know that you are loved and cared about by friends, family, and God, even if they're not with you in the flesh. When you're in a committed relationship, you may expect that person to fill that loneliness hole along with other expectations. But when they're no longer there, you realize that it was just an unrealistic expectation from someone who just couldn't make you feel loved and cared about or provided for.
Plus, loneliness after divorce cannot be filled with a person. If it were so, then I never would have felt so alone in my marriage––maybe you can relate to that. After my divorce, when I didn't expect anyone but God to be there for my children and me, I felt less alone. And I spent more time reaching out to God to fill the void in my heart and our stomachs. I had to learn to allow Him to fill that space and heal my deep wounds. This led me to feel gratitude for what we have instead of dwelling on what we no longer had.
Cultivate Gratitude for What You Do Have
Finding gratitude for what you have and not focusing on all that is lost may not be easy, but it will relieve some of your most difficult feelings. Thanksgiving is about giving thanks for what we have. We all have a choice to focus on the troubles in our life or focus on the good. Keeping our eyes on Jesus and what He did on the cross is the first step. Next is thanking God for all that you have––even if it's not much.
This can look like journaling your prayers and again when your prayers are answered. Creating a prayer jar set somewhere that you can see often where you add little slips of paper stating what you are thankful for. Or just saying these things aloud at the moment, because hearing yourself say something cements it deep into your soul. You are never alone with God. He is a great provider and protector. This is something to be grateful for.
Create New Memories After Divorce
As much as we often think that gathering with family is the reason for the season, we need to remember that really, Jesus is. He is the reason we celebrate. The reason we will live in eternity away from this destructive world and our earthly bodies. We can focus on what is important and find new ways to honor Jesus becoming a human and then taking our sins with Him to the cross.
The first Christmas during my separation, I took my children and went to a live nativity presentation. It was a free event, and we were even served snacks. But mostly, I wanted to remind my kids why we celebrate Christmas. After a few years of deciding to forgo the decorations and holiday parties for quiet evenings at home, I decided to be intentional about what I was celebrating, including my holiday decor. I started with putting out the nativity and anything that reminded me why this is an important holiday to celebrate.
At the time, I thought I was supposed to recreate the holidays from previous years for my children, especially since so many things were changing. But, no, instead, I needed to start creating new memories with them, and that started with how we decorated our home. Eight years later, the holidays are much less painful because I can appreciate the reason and purpose we really celebrate these special days throughout the season. And I'm grateful to feel less alone, even though I don't have a spouse to share the holidays with.
Do Good to Feel Good
Another way to survive this time of loneliness and despair is to reach out to others in need. You can be there for another person who has no family or help those less fortunate. Either way, it becomes hard to wallow in self-pity while you're helping to comfort someone else in need.
Many empty-nesters after divorce find and adopt someone in a nursing home to visit. Many shut-ins would love to be delivered a warm meal. You could volunteer for an organization that already does this or ask around for a nursing home that allows visitors. You might be surprised at the number of places that will accept your volunteer services.
Lastly, plan your holiday event and invite people who may be alone during the holidays instead of waiting for an invite to a holiday gathering. It could be a simple potluck game night or a full Friendsgiving dinner menu all created by you. Either way, you get to invite whomever you want to spend the time with and whoever will best support you (and you them) during this time.
You won't be the only person spending the holidays alone. According to a YouGovAmerica survey , 11% of Americans spent the December 2020 holidays alone. Where are these people? They are your fellow church members and neighbors. They are waiting for their invite or to invite you over. This is your tribe. The people who will walk with you through the holidays so you can survive and thrive after divorce.
Reaching out to others may be the hardest thing you do during this holiday season. It may be impossible for you during the first year, but at least be determined to embrace these practical tips that will take you through many years to come.
3 Practical Tips to Get You Through the Holidays
1. Plan for Alone Times
It's going to be painful to hand over or share your children, not being able to spend a holiday or two with them, especially after spending every holiday with them their entire life. This time while their gone can leave a void. But instead of noticing their absence, have a plan for what you'll do with this kid-free time. Binge-watch a new TV show, read a book that you've been dying to read, go out with friends, or spend time in prayer with your Heavenly Father, who loves you more than any human can.
Whatever you do, use this time for self-care and remind yourself that you and your children can have great experiences together as well as apart. When you can spend your holiday time together, create those new memories while giving them your full presence rather than just presents. Teach them about your faith and the reasons for the season.
2. Don't Compete
One parent or other family members might buy your children's love through presents, but don't feel obligated to do the same. It's not a competition for who buys your kids the most. Gifts will be forgotten, broken, or given away, but memories last a lifetime. When another family gives your children more than you would, teach them the value of thankfulness and gratitude by having them write thank you notes to family, friends, or God. All presents come from God, and we can be thankful for His gifts.
3. If It's Too Painful to Watch, Don't Watch
Lastly, and probably most importantly, it's okay to take a social media break during this time, especially when watching other families celebrate Christmas or other holidays is too painful. I often find it hard to see other grandparents spending time with their grandchildren when I don't have the privilege of seeing mine. When it's too hard to watch, I utilize the "unfollow for 30 days" feature on Facebook to give myself a break.
Taking time for yourself and doing what's best for you during this holiday season is the key to navigating this time with faith. Trust God that He will bring you through this difficult season and into the place where you belong. He is with you and goes before you; believe His promises are true even for divorced people.
Related Resource:
Learn how to make bravery a habit no matter what plot twist you are going through. Listen to our FREE podcast, Get Your Brave On with Amanda Carroll! You can find all of our episodes at LifeAudio.com, and click the play button below to listen to Amanda's episode on finding victory in our hard days:
Photo credit: ©Getty Images/tagphoto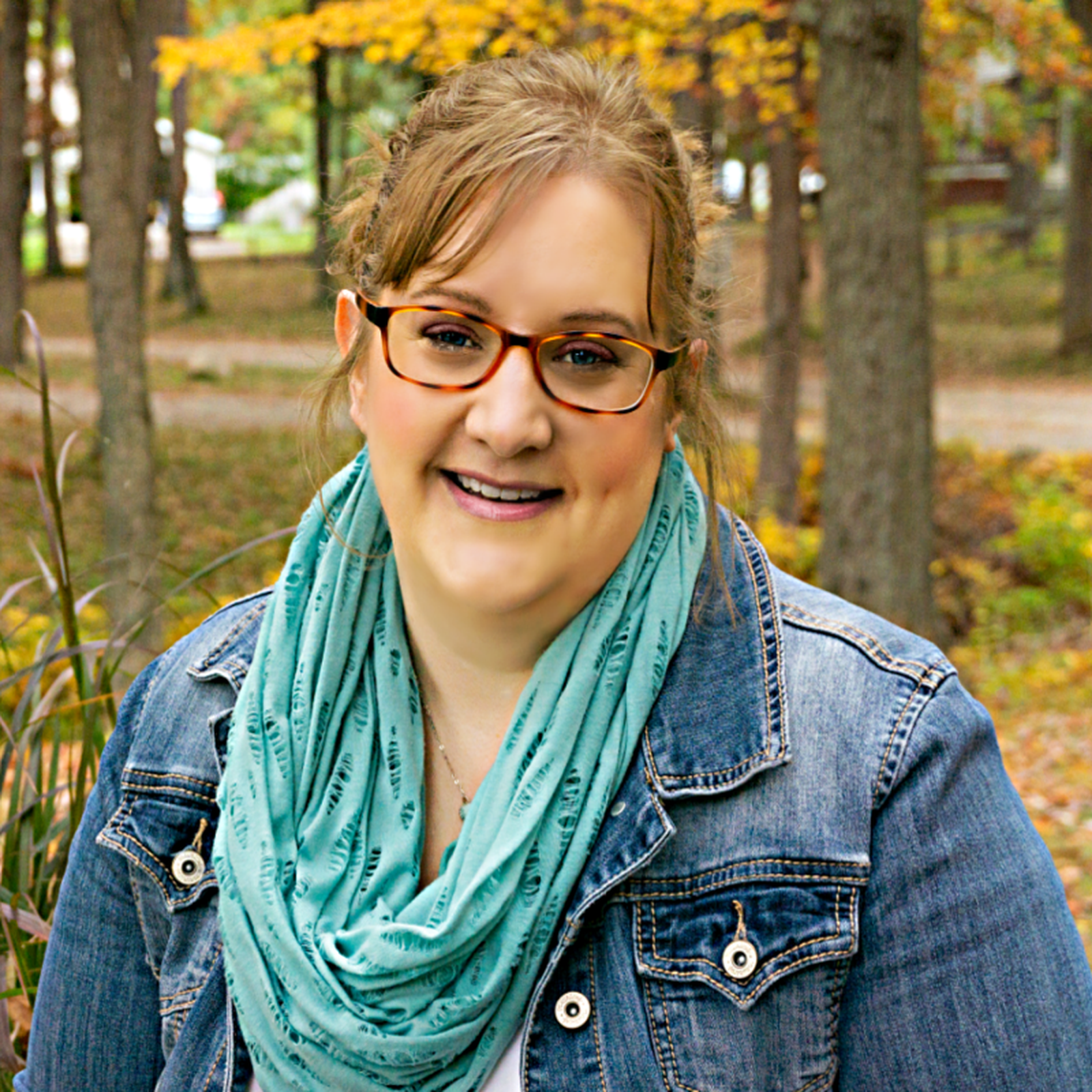 Jen Grice is a divorce coach and author of the books, You Can Survive Divorce and Your Restoration Journey about recovery and redemption after divorce. After her own unwanted divorce in 2013, Jen started a ministry to encourage and empower Christian women to not only survive but thrive after divorce caused by adultery, abuse, or abandonment. You can learn more about her ministry at JenGrice.com. Jen can also be found on YouTube talking about preparing for and divorcing a narcissist. And her books can be found at B&N or on Amazon.