Stepfamilies: New Beginnings
Ron L. Deal

smartstepfamilies.com

2013

4 Jan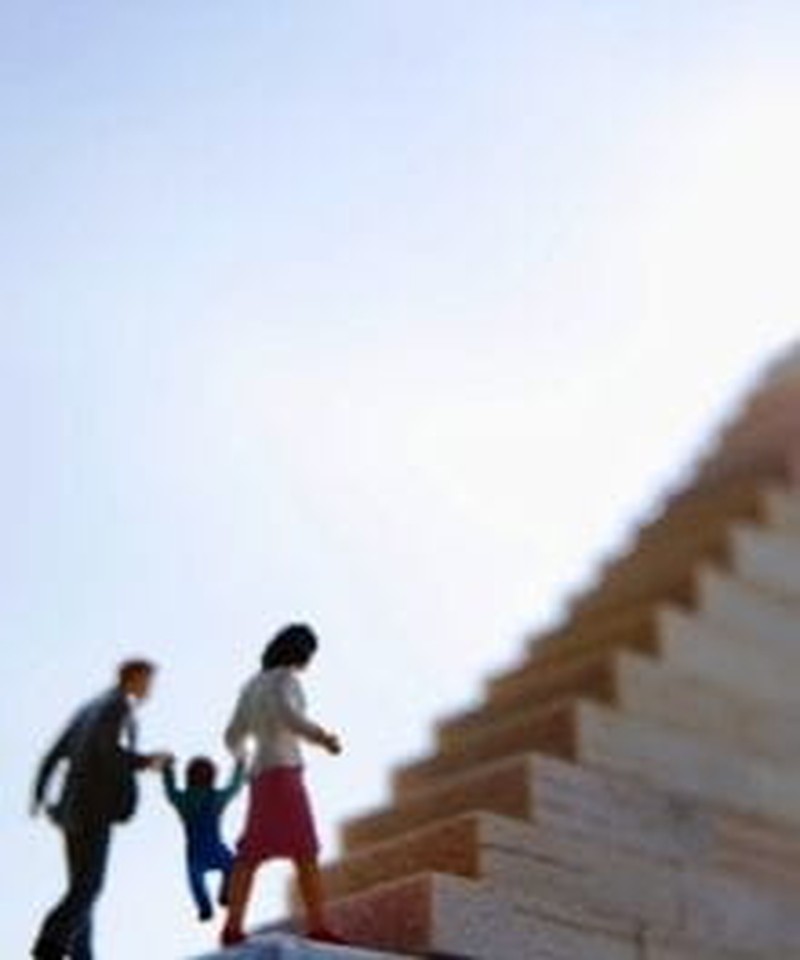 I love new beginnings. They are a chance to start over, begin afresh, or head in a new direction. The start of a new year is just the new beginning many of us need. Perhaps that's why we make New Year's resolutions, because we need a fresh start, a renewed effort in building some part of our lives. 
Maybe this year your resolutions have something to do with who you need to be for others in your home. For example, you may know that being more sacrificial with your time is just what your stepchildren need, or that finding a way to live with your child's lack of acceptance of your family is important to your ability to remain committed to your spouse. Yet you also know that actually living out these truths is harder than just admitting them. If so, keep reading about God's plan to transform how you love and who you are to others. In Christ, all things are made new. The One who made the heavens and earth, the One who was raised from the dead, the One who gives life and hope to the fallen, is the same One who takes our selfish brokenness and transforms it into a sweet gift of sacrifice. 
The War Inside
Transformation begins with admission that a war between my selfish desires and God's will for my life is taking place within me—and that by myself, I cannot over come it. In Romans 7:15-19 NIV), the apostle Paul admits to such a war even in himself.
"I do not understand what I do. For what I want to do I do not do, but what I hate I do. And if I do what I do not want to do, I agree that the law is good. As it is, it is no longer I myself who do it, but it is sin living in me. I know that nothing good lives in me, that is, in my sinful nature. For I have the desire 5to do what is good, but I cannot carry it out. For what I do is not the good I want to do; no, the evil I do not want to do—this I keep on doing."
When I admit that the war exists and call upon God to provide the transformation I need, his Spirit joins mine in bringing about new beginnings. Paul goes on to say in chapter Romans 7:24-25  "Who will rescue me from this body of death? Thanks be to God—through Jesus Christ our Lord!" He then specifically identifies the Holy Spirit as the one who helps me to gain momentum over the evil desires of the flesh. 
"Those who live according to the sinful nature have their minds set on what that nature desires; but those who live in accordance with the Spirit have their minds set on what the Spirit desires. The mind of sinful man is death, but the mind controlled by the Spirit is life and peace…" (Romans 8:5-6 NIV)
When I submit my will to His, the Spirit of God partners with my desire to become transformed and facilitates the process toward life and peace.  
Set Your Mind
Once I have admitted to my need and submitted my will, I must focus my mind on "what the Spirit desires."  And what does it desire? Colossians 3:2 tells us to set our minds on things from above, not on earthly things. I remember in elementary school entering the lunch-room and seeing posters that encouraged us to eat good foods. "Garbage in, garbage out" the posters read. In a similar manner, God wants us to have a daily diet of things "from above." After all, said Jesus, "As a man thinks in his heart, so is he" (ref. Proverbs 23:7). 
So what should we think about? According to Philippians 4:8-9 we should think on whatever is true, noble, right, pure, lovely, admirable, excellent, or praiseworthy. This world wants to pull our minds in many directions, but only God's word brings us back to what is true and praiseworthy. If you want a new beginning, make sure your thoughts surround these things.
Put It Into Practice
Anyone on a diet can tell you it's not really a diet unless you eat differently. You can read every good book on the subject, but it's not a diet until it translates into action. In the same way, you can fill your mind with godly things, but unless you push yourself into service, kindness, and every other action that flows from what is true, you will never be transformed into the likeness of Christ. Paul's next admonition to those who think on what's good, noble, and right is to "put it into practice" (Philippians 4:9). That's where our desires of transformation become real. 
A Peaceful Reward
The world has it backwards. They say, "If it feels good, do it." In other words, "Whatever brings you satisfaction is what you should pursue." But God says pursue what is right and praiseworthy and then you will experience satisfaction and peace—true peace. When we are driven by our emotions, we fall prey to the enticements of the world and "do what I do not want to do." But when we think of things from above, meditate on their truths, and put them into action in our lives, then and only then do we experience emotional peace. 
A Stepfamily in Transformation
So there you are, trying to love your family more completely, but somehow not finding it an easy task (welcome to life!). Begin this new year by filling your mind with things from above. Spend time in God's word and with godly people who can show you how a life of love is lived. Meditate (which means really concentrating on the specifics) on what love would have you to do in your relationship to someone else. Rehearse in your mind what you will say and do differently.  Make it so complete and familiar in your mind that when it comes time for action, you'll know just what to do.
Then, practice, practice, practice. No one ever gets it right the first time. But challenge yourself to turn your mind controlled by the Spirit into action. 
Then, and only then, will you experience peace. Until then, you will likely endure heartache, distress, guilt, frustration, sadness, and a host of other emotions. Don't let those negative feelings hold you back from the transformation God wants to bring to your life. Trust Him when you can't trust yourself or those in your family, and you'll discover—over a lifetime—that you, too, have been delivered from this "body of death…through Jesus Christ, our Lord."
Editor's note: This article originally appeared at SmartStepFamilies.com.
Ron L. Deal is president of Smart Stepfamilies™, director of blended family ministries for FamilyLife®, a popular conference speaker on marriage and family matters, and author/coauthor of a series of DVD's and books for stepfamilies including The Smart Stepfamily, The Remarriage Checkup (with David H. Olson), The Smart Stepmom (with Laura Petherbridge), The Smart Stepdad, and his latest Dating and the Single Parent. Learn more at www.smartstepfamilies.com.
Publication date: January 4, 2012