The Long Road Home
By Eric Reed

Copyright Christianity Today International

2003

1 Sep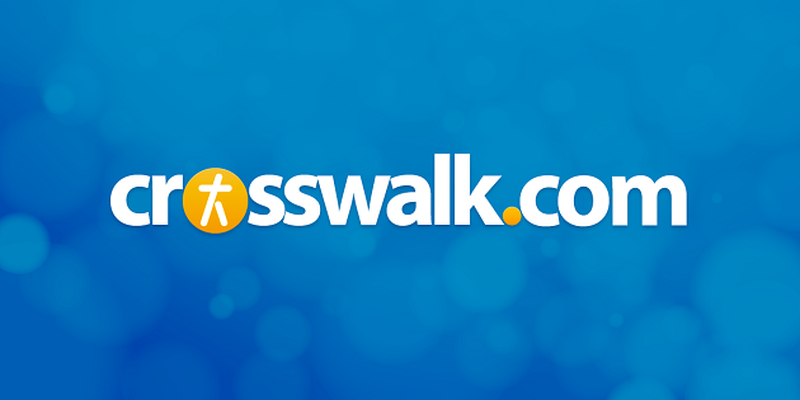 There's a moment in one of the popular Bill Gaither Homecoming videos where all the greats of gospel music are onstage at Carnegie Hall in New York. Sandi Patty is belting out the song "I've Just Seen Jesus" with her old friend and sometime singing partner Larnelle Harris. They are performing in that glorious, over-the-top style that Sandi brought to church music two decades ago. The orchestra builds to a crescendo as Sandi sings the refrain, "All I've ever done before won't matter anymore." It is a powerful declaration of the healing and redemption found in an encounter with Christ.
Ten years have passed since Sandi Patty's divorce from John Helvering, since revelations that she had an adulterous relationship during her marriage, and since she married the married backup singer she was involved with and submitted to a long process of restoration through her church. But the sordid controversy continues to haunt the singer.
It doesn't seem to bother the Homecoming crowd, though. Sandi wipes away a tear as she and Harris take a bow to a thunderous round of applause. Bill's wife, Gloria Gaither, emerges from the throng of onstage luminaries to embrace Sandi. Then she turns and Vestal Goodman; sometimes dubbed "the Queen of Gospel Music", hugs her tight and mops Sandi's brow with her famous lace-trimmed hanky.
Flanked by two of southern gospel's most respected women, it appears the fallen diva has come home again. But the real test is not onstage in famous halls. It's in the churches where the Sandi wannabe's of the '80s and '90s performed her music to recorded accompaniment tracks and where choirs sang expansive arrangements of her many best-selling hits—classics like "We Shall Behold Him," "More than Wonderful," and "In the Name of the Lord."
In the five years since Artist of My Soul, her first "comeback" album, was released, Sandi has stayed busy fronting symphony orchestras for holiday concerts and invoking patriotic anthems at civic events.
Still, years after her fall, some Christian radio stations continue to blacklist her music and Christian magazines like this one receive complaint letters from readers who are upset to see ads for Sandi Patty's CDs. For many Christians who were once Sandi's faithful fan base, the singer's past failures are too scandalous to forget.
Sandi's Brady Bunch
A pert woman in a denim skirt and peasant blouse opens the door. "Hi, I'm Sandi," she says, extending a hand.
She seems smaller than I expected. This woman who fills a stage with her voice and her presence is downright diminutive, even in the foyer of her home. She's also reserved at first, like a three-way bulb that's saving its wattage for a bigger room.
The opportunity to spend a morning with Sandi Patty is thrilling for a longtime fan like me, even if in the course of the interview I have to cover history many fans would rather not discuss.
"It's quiet now," she says, as we step inside her two-story, brown brick home on a corner lot outside Anderson, Indiana. "It won't be quiet when the kids get home from school," she laughs. "Half-day today. I thought you could go with me to pick them up if you want."
Sandi and her husband, Don Peslis, have eight children: four of Sandi's, three of Don's, and a 6-year-old named Sam whom they adopted together a year after they married in 1995. The children range in age from 6 to 18: four are teenagers, three are freshmen in high school, two are in junior high, and one, Sandi's oldest daughter, Anna, is in college. She lives on campus at Anderson University, where Don works.
In many ways, Sandi, 47, the winner of five Grammys and 31 Dove Awards and the seller of 11 million albums, seems like a typical suburban soccer mom—driving the carpool and keeping everyone on schedule.
Even absent the kids, the house is busy. Soon we're seated in an airy den that opens into the kitchen where Sandi's manager, Mike Atkins, and her housekeeper-friend, Betty Fair, are laying out a spread for the video crew that will arrive later in the afternoon. Sandi will record a video to announce her new album, Take Hold of Christ.
As we begin, the phone rings several times: First it's Sandi's pastor, Jim Lyon, who will be by later in the day; then it's one of the kids reminding Mom that school is only half a day; and finally her assistant, Karen Vale, who reports the White House wants to confirm an appearance in two weeks. Sandi will sing "God Bless America" with a children's choir.
Clearly, Sandi's life is full. But this is small stuff compared to the life-altering challenges she has faced already;creating a family from two broken households and, later, salvaging her damaged career.
Worst things first
Breaking up is hard to do, especially in a small town. "I'd be surprised if there's anyone in this town who doesn't know everything," Sandi says. "And there's so much freedom in that."
When she filed for divorce in 1993, the reasons weren't much known outside Anderson. Some parts of the story may remain untold, but by 1995, Sandi's complicity in the failure of her marriage became public.
"I was on tour. I remember being snowed-in in Cleveland, sitting on the airport floor. I called my pastor and said, 'I don't care whether I sing again or what anybody knows about me. What is important is that I be right and clean before the Lord and be obedient to what he's asked me to do.'
"He said, 'We're here with you. We'll walk through this with you.'"
In a church she found more than a year earlier when her divorce became public, Sandi had what she called "a safe place." Safe, not from the demands of righteousness, but a safe place in which to confess, repent, and heal.
"I knew that the pastor had already heard everything about me. And even knowing wrong decisions I had made, he respected me as a person. It's like the way Jesus would do it."
Describing her first talks with the pastor, Sandi likens herself to the Samaritan woman at the well.
"Here is this woman who was an outcast in society. She knew what she had done was wrong. Jesus came to her. He didn't immediately say to her, 'Well, I can't accept this from you, because I know you did this and this and this.' He treated her—"
She begins to tear up.
"He treated her with the decency of a human being, and not as someone who was repulsive. He allowed her to speak the truth and to begin her healing. The truth—the truth will set you free."
We break for a moment while she retrieves a box of Kleenex.
"Jesus is not kidding when he says, 'The truth will set you free.' Sometimes that truth is very hard to bear, but it does set you free."
It's been several years since she's talked in depth about her restoration process, the two years she and Don spent meeting with the pastor and separate accountability groups, or the trying months after the whole story was finally revealed to the congregation.
It came after the call from Cleveland.
"One Sunday morning after that phone call, we sat on the front row of the church and the sermon was about us.
"It was our public confession, asking for forgiveness. Our pastor talked about sin. Sin is wrong, there's no getting around that. He said, 'These people have asked God for forgiveness. They've made a list of the people they've needed to go to, to ask for forgiveness. They have done that. They've been obedient to God every step of the way.'"
And the reaction from the church?
"My church was so supportive. They didn't agree with all the decisions I was making at that time, but they didn't withdraw their love. They were there to help me to heal, to help me hear what God was saying to me.
"That was a wonderful, wonderful gift. When they've seen the worst, and they still love you, that's a great gift."
Lingering questions
Many fans weren't so forgiving. "I got so many letters in that period. Some said we're praying for you, and some were very hurt and very angry. I wrote everyone back, but I paid special attention to those that were hurt and angry and said, 'Thank you for bringing this to me, rather than just talking about it with someone else.'
"I got many letters back from those I wrote to saying, 'Forgive me for lashing out. I still feel the same way, but I could have said it a lot more lovingly.'
"I understand that I let [my fans] down. Those things are very hard to work through, and I don't expect everybody to be able to work through it."
And for some, questions remain. There are those aforementioned radio stations that pulled Sandi's music in 1995 and still won't give her time today. And as recent as last fall, a group of Christian newspaper editors questioned the sequence of events in the Peslises' adultery, divorces from their former spouses, and the rightness of their marriage.
Sandi is satisfied that her local congregation, North Anderson Church of God, was the right setting for full disclosure and repentance.
"My church family represented the church at large for me," she says. "To just kind of spill your guts for somebody who can't walk with you in your everyday life, I'm not sure how beneficial that is."
Has adequate explanation been made? "As far as the sin goes, that's how far the restitution needs to go," she says, in a way that doesn't seem dismissive. "I understand as much as I can the impact that it's had on everybody else. All I can say is I'm sorry."
Creating family
The phone rings again. The half-day of school is almost over, and the three freshmen want to come home. We take the minivan across town.
After the kids are picked up, the chatter in the van is lively. It moves quickly from cool Christian music to the youth praise team at church, to the high school's upcoming production of The Music Man, which will feature three members of the family.
We stop at McDonald's, where we see Don. He's taking the youth ministry staff from their church to lunch. Over fries we talk about his work as director of the Center for Character Development, a program started by Indiana governor Frank O'Bannon that teaches morals and values in the public schools.
Most of the people passing through the restaurant nod and wave at the town's most famous family.
Next, we pick up Sam at his school and head to the doctor's office, where he'll have two stitches under his chin removed. "He's rowdy!" Sandi says of the child they received so unexpectedly.
"God can forgive and he does. He can take you right where you are and say, 'Let's go forward from here.' But for him to entrust Don and me with a new life, I just kind of went, 'Us?! You want us to raise this child, knowing where we've been?' That just really blew me away."
The Peslises discussed adopting a child early in their marriage. Don is adopted, and they said if they adopted, they would name the child "Sam" after Don's father.
Then they waited.
"I said, 'God, if you want something to happen, you're just going to have to drop a baby in our lap,'" Sandi says.
Three months later a family friend, Sherri, called. Her husband handles adoptions. An African American baby boy had been born who, if not placed within 24 hours, would go into the state welfare system.
"We could have given you pages of reasons why we shouldn't do this. But this was God's very specific answer to our very specific prayer. We thought, If another family comes forward, then that's what's supposed to be. But if not, maybe this is ours. That was our fleece."
No other family came forward.
"When we walked into the hospital nursery, they wheeled out this tiny baby. The card on the acrylic bassinette showed they had already named him: 'Sam.' It was the sign we needed.
"He's everybody's baby, a wonderful gift in blending this family."
Coming back and making up
Sandi has seen God work miraculously to bring together the disparate parts of her super-sized family. Though it's never been an easy road, she has witnessed something beautiful arise from her personal ruins—two families blending into one, the adoption of a precious little boy, and opportunities to share with others what God has taught her.
Perhaps there's a lesson for the church in Sandi's story. The church has always struggled with divorced people. And when those people were once our heroes and icons, the issue is made more complex and more painful. We loved them, we adored them, and we expected our best and brightest to somehow live better lives than we do. And when they don't, we don't know how to rebuke them—how long or how public it should be—and whether we should make up.
Sandi is finding that some churches are willing to make the effort.
"Truly, in my heart and mind, the doors were closed as far as singing publicly was concerned," she says. But then God showed her that he still wanted to use her gifts. Sandi's "comeback" initially consisted of White House appearances and sold-out Christmas concerts with the Indianapolis Symphony, but more recently, churches want to hear from her again.
"I used to be so worried about appearances in my concerts: whether my earrings were too big or whether my hairstyle would be offensive? Now I think, Please, if they know I've had an affair and they're still here, they're not gonna give a rip what kind of earrings I have on.
"There's such gratitude in my heart for that, that they want to hear what God is still doing in my life. Now people say to me, 'Because of what you've gone through, I've really had to look hard at my own life.' That's eternal kind of stuff."
With that, Sandi excuses herself from the room, goes upstairs, and in just a few minutes, fixes her hair and makeup for the video shoot.
As I leave, Don is taking the kids to the Wednesday night youth group meeting. Sandi is at her dining table with her pastor and her manager, discussing her new album. The CD's debut concert, at her church in Anderson, is intended to signal a return to the style of music that made her famous 20 years ago.
But a lot has changed in contemporary church music. Earthy vocalists have supplanted big-voiced girls, and plaintive worship melodies have replaced soaring arrangements. Take Hold of Christ sold 30,000 copies in its first three months, which is good. But that doesn't equal the pace of Sandi's five gold and three platinum albums. Yet she seems to understand that her career—her life—is different now.
As she waits to see if churches will again embrace her familiar style, Sandi Patty also waits to learn if she is truly welcomed home.
A Christian Reader original article. Eric Reed is managing editor of Leadership.
Copyright © 2003 by the author or Christianity Today International/Today's Christian magazine.
Click here for reprint information.