5 Steps to Eliminate Constant Marriage Chaos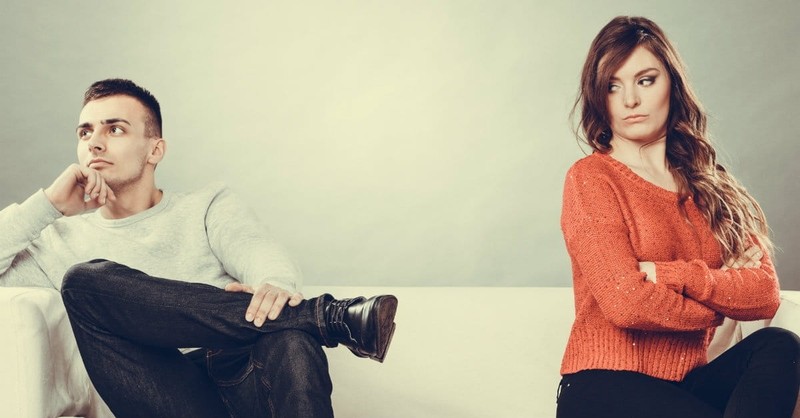 Jeanine rushed into my office ahead of her husband, her hair rumpled, no makeup and seeming anxious. She appeared to be in her late forties.
"Jim will be up in a few minutes," she said. "I don't know what is taking him so long."
I had worked with Jim and Jeanine before and they always seemed to be in distress.
"Okay," I said. "How are things going?"
"Oh, you'll hear about it all in a couple minutes. Same stuff, different day."
"Yes," I thought to myself. "Same stuff, different day. Why is it that some couples never seem to resolve issues and seem almost comfortable in their distress?"
Jim came into the office, panting and out of breath.
"Sorry I'm late," he said. "I have to get back into the gym. I'm way too out of shape."
They sat down, choosing to sit on opposite ends of the couch, hinting at the emotional distance between them.
"So, how are things going?" I asked, already having a sense that things were not going well.
"Do you want to tell him, or should I?" Jeanine asked, looking at Jim.
"Go ahead," he said with a surly voice. "It's your story."
Jeanine proceeded to share how they had been bickering over a possible move to improve his employment. She wanted to stay in their home they had been in for over ten years while he wanted to move to a new area in the country to ostensibly improve his job chances.
I had worked with this couple for several months and discovered that they tended to bicker over most issues, failing to effectively problem-solve and tending to argue, blame-shift and find fault with each other. These patterns meant that few issues were ever fully resolved and resentment built up over time.
"Folks," I said. "We need to continue in our work to develop healthy conflict resolution skills. The issue isn't simply whether you move or not. It's about truly listening to each other, empathizing with each other's point of view and being creative and collaborative in finding solutions."
While they listened intently, I knew their old habits would be hard to break. Here are a few of the old habits they would need to address if they were to get into a better, connected space:
Interrupting each other
Powering over the other
Offering unsolicited opinions
Demanding their way
Putting down the other's point of view
Bouncing from one topic to another
Unless they recognized these patterns, took responsibility for them and insisted on change, they would remain emotionally stuck. They would continue to bicker and remain emotionally distant. They would need to fiercely adopt these new patterns of relating:
1. Actively listen to the other. Every relationship is built upon respect for the other and their point of view. Each partner deserves the full attention of the other. Active, attentive listening shows caring for the other.
2. Express an understanding of the other. As we actively listen we appreciate the other's point of view. As we understand the other, we care about what they are feeling and thinking and they show caring for what we are thinking and feeling. We come to appreciate and value their perspective.
3. Validate the other's point of view. Active listening leads to offering validity to their feelings and thoughts. We let them know that what they think and feel makes sense and is of worth to you. Moreover, we show value to their perspective, letting them know we want and need their point of view.
4. Brainstorm solutions with collaboration. As we actively listen, validating the other, we can then move into collaborating. We utilize their best thinking along with ours and work together to find a solution suitable to both. At times this may mean compromising while at other times it may mean deferring to your mate. Focusing on one problem at a time, you solve the immediate problem and can then move on to other issues needing attention.
5. Commit to moving forward together. Having arrived at a solution that is suitable to both, you move forward in implementing the solution. Moving forward on an agreed path brings confidence and a sense of teamwork. You both feel a sense of accomplishment as opposed to the old chaos.
The importance of collaboration is cited in Scripture many times. One of the most famous passages, however, is Ecclesiastes 4: 9-12:
"Two are better than one, because they have a good return for their labor: If either of them falls down,
one can help the other up.
 But pity anyone who falls and has no one to help them up. Also, if two lie down together, they will keep warm.
But how can one keep warm alone? Though one may be overpowered,
two can defend themselves.
 A cord of three is not easily broken."
Do you live with unresolved tension? Do you tend to bicker and fight? Try these steps of action to move your relationship forward into a sense of harmony and togetherness. If you would like our professional support, please go to our website, www.marriagerecoverycenter.com. Please send responses to me at drdavid@marriagerecoverycenter.com and also read more about The Marriage Recovery Center on our website. You'll find videos and podcasts on sexual addiction, emotionally destructive marriages, codependency and affair-proofing your marriage.
Publication date: August 18, 2015