5 Ways to Improve a Dysfunctional Marriage
Dr. David B. Hawkins

The Marriage Recovery Center

2014

14 Oct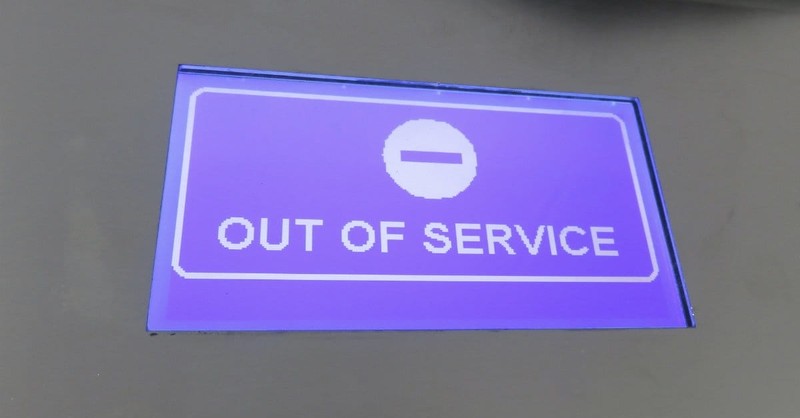 "He never seems to take me seriously," Sheila said to me during a recent Marriage Intensive. She shot her husband, Greg, a look of defiance.
"You saw how he looked at me when I told him I meant business," she continued. "He rolled his eyes and I just know he's not going to make any of the changes we just talked about."
Sheila voiced her sadness and discouragement because her husband had given a seemingly half-hearted response to her request. He had a history of not following through with her requests and worse, dismissing her concerns as "unrealistic and selfish."
I wasn't surprised to hear such words of doubt from her. Many men and women feel powerless to create change in their marriage. Often influential and powerful in other arenas of their life, many seem to buckle when it comes to holding fast to boundaries within their marriage. They lack a voice of conviction, even in the midst of loud complaints. Their words are often loud and sometimes even frequent, but lack clear definition. We need to understand the impact of such dynamics.  
As we talk about boundaries and having a voice of conviction, I'd like you to answer a few questions:
1. Do you feel safe to go to your mate with any concerns?
2. Do you have the sense that your concerns will be taken seriously?
3. Are you confident your mate will respond to your concerns?
4. Are you confident they will follow through with actions to address your concerns?
To be taken seriously and to know you can approach your mate with clarity, calm and conviction, are central components to a healthy relationship. We must know what how we feel, what we believe and what it will take for us to feel healthy in every one of our relationships.
Let's reflect for a moment on Sheila's words.
She seems profoundly discouraged, questioning whether her husband took her seriously. More important, she has significant doubts as to whether he will follow through with her concerns. Truth be told, however, she also doubts herself. She is not certain of her own convictions or what she will and won't do if her boundaries are not respected. It should be no surprise then that others are also confused as to what she really stands for and what she will no longer stand for.
While our first reaction may be to be critical of her husband, I want to zero in on Sheila, because healthy boundaries and a sense of conviction begin with her. Remember, "We teach people how to treat us."
I'm not implying that it will always be easy, and in fact most often our attempts to be fully heard will meet with resistance. However, we still must speak with conviction, even to the point of suggesting there will be certain and predictable consequences if our boundaries are not respected.
Why would Sheila doubt the sincerity of her husband? Is she simply being overly skeptical? It is quite likely that her reaction is realistic, born out of a history of being dismissed. But, let's take a look at her behavior and see if she might have a role to play in the dysfunctional dynamics of their marriage. What must she do if she wants to be taken seriously?
I recommended the following to help cultivate an atmosphere and environment for change in your life:
First, take an inventory of convictions. To feel mistreated means we have an inner set of values that are important to us. To be dismissed means that we are trying to be heard about critical matters. What are your core values? What are your beliefs about how you expect to be treated? It may help to understand what Scripture has to say about how we are to be treated. God sees us as His prized creation, worthy of honor and dignity.
Second, cultivate a voice of conviction. Practice speaking forth about what is important to you. Share your thoughts and feelings with a trusted friend or counselor. Speak up about what is important and why it is important to you. Embrace your convictions, speaking passionately and clearly.
Third, consider the consequences of violated boundaries. A boundary without consequences is not a boundary - it is a wish, or hope or simply complaining. Don't get stuck in wishing someone would change, or complaining that someone doesn't truly hear us. If someone doesn't respect our boundaries, it strongly suggests we haven't been firm or clear regarding the consequences of their actions.
Fourth, prepare for fall out. Most people hate boundaries. Boundaries often have sharp edges and people resist them, avoid them and try to manipulate their way out of them. Don't expect to be liked—at first—for the boundaries you set. The end goal, however, is most often being treated with respect.  
Finally, follow through. With adequate preparation, firmly held convictions and a clear path of action, follow through with consequences for violated boundaries. You can start small and build upon your boundaries and consequences, making them progressively firm and decisive. How painful will you need to make the consequences? I don't know. Everyone is different. What I do know is that boundaries are part of God's plan for his creation and he has established that there should be order to our lives.
God established order and consequences: "Whoever sows to please the flesh, from the flesh will reap destruction; whoever sows to please the Spirit, from the Spirit will reap eternal life" (Galatians 6:8). Setting boundaries and allowing people to feel the impact of their behavior is rarely easy. Don't be surprised if this is a challenge for you. Doing so, however, will cause you to grow and will bring health and vitality to your relationships.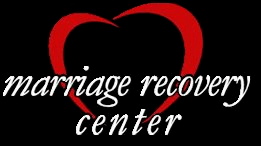 We are here to help and offer phone/ Skype counseling on issues related to this article. We would love to help bring change to you, your mate and your marriage. Please go to our website, www.marriagerecoverycenter.com and discover more information about this topic, watching my video series, 30 Days to Change and Intervention. Please send responses to me at drdavid@marriagerecoverycenter.com and also read more about The Marriage Recovery Center on our website. You'll find videos and podcasts on sexual addiction, emotionally destructive marriages, codependency and affair-proofing your marriage.
Publication date: October 14, 2014