5 Ways to Withstand Criticism and Reclaim Your Worth
Dr. David B. Hawkins

The Marriage Recovery Center

2015

14 Apr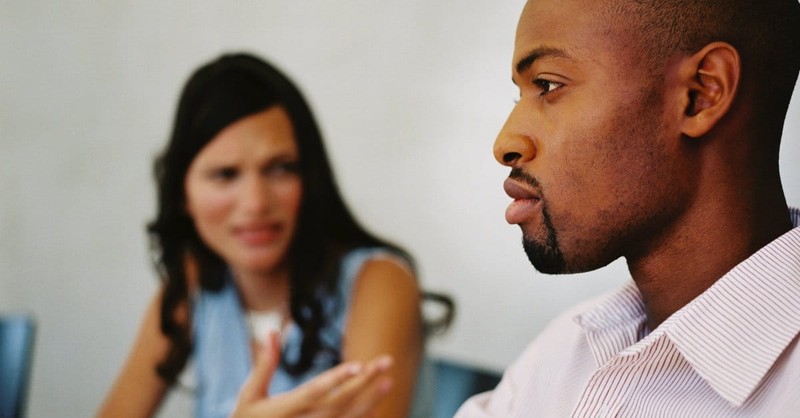 I recently read how one blogger was confronted daily with the worst sides of her, as her children—at times—brought out her worst features for her to see.
When they fussed, she fussed back. When they were irritable, she became irritable. She knew they were not consciously trying her patience, yet she felt impatient. Those of us who are or have been parents can readily relate.
I felt sympathy for this young mother, remembering the days when I was a young father, expecting myself to know it all and yet painfully aware I was falling woefully short. I prayed every day to be a good father and not harm my sons irreparably. They seemed to have turned out well in spite of me.
Fast forward several years.
What about the thirty and forty-something women who live day in and day out with a narcissistic man—who criticizes them when they muster the courage to make a complaint? What about the woman who has fought back a thousand times, protesting truth to those criticisms, only to be criticized further? Is this not living in a house of mirrors as well?
One woman, in her late thirties and looking dispirited and spent, shared how she was trying to "hang in there" with her marriage, though every encounter with her husband took a little more out of her.
"I really believe in marriage," she said to me plaintively. "I know God hates divorce and I do love my husband. But, he owns no part of any of our problems. Every time I ask for something, or voice the mildest of concerns, he acts as if I'm attacking his very personhood. He turns it back on me. I walk away feeling even further discouraged."
I asked her how she approached her husband with her concerns.
"Oh, I know I could do better," she said. "He tells me I'm critical, and I suppose it may be true. I certainly doubt myself. Am I really the image he reflects back to me? He describes me as a monster."
"You've grown to doubt yourself," I shared with her.
"Absolutely," she said sternly. "I have no idea who I am any more. I don't talk to very many people about my marriage because my husband gets angry, believing I'm portraying him in a bad light. So, I keep quiet. But I'm dying inside."
"Being able to tolerate criticism is a sign of maturity," I reassured her. "We need to convey to our mate that we are willing to hear the things we'd rather not hear. Healthy marriages are two people who are approachable."
"Oh," she sighed. "That never happens in our marriage. Any criticism, like when I complain about the hours he spends at work or the money he spends on toys, lands very poorly. I've learned to keep quiet."
"This is what I call 'the house of mirrors,'" I shared with her. "Your healing will ultimately come from understanding who you are and who you are not. Sadly, this 'self-image' cannot come from your husband, but rather what Christ says about you and what you know to be true about yourself."
This woman's task would not be easy. Her challenge, while greater than mine, is the challenge of everyone—to do what Scripture says about us:
"O Lord, you have searched me and known me! You know when I sit down and when I rise up; you discern my thoughts from afar. You search out my path and my lying down and are acquainted with all my ways. Even before a word is on my tongue, behold O Lord, you know it all together. You hem me in, behind and before, and lay your hand on me" (Psalm 139:1-24).
Let's consider then how we can know who we are and stop living in a 'house of mirrors.'
One, step back from our circumstances. We all need a balanced perspective and cannot obtain that perspective unless we step back from our situation. We all need a fresh look at our situation and this is rarely obtained when we're in the middle of our muddle. With emotions running high, we cannot think straight. Where can you go to obtain calm, clearer thinking? Who helps you think clearly and reflect on your situation?
Two, know what is being said about us. We cannot discern truth unless we sit back and become clear about what is actually being said, and by whom. We must parse out truth from lies, fact from fiction. We must sit back and calmly sort through the information. Narcissists may hit us with a kernel of truth, and if we aren't careful, we'll swallow it as the whole truth. Moreover, if we get caught up in defending ourselves, we're likely to become even more confused.
Third, challenge information with the truth from God. Not only must we sort out information from the truth of God, but with the truth of God. Scripture is our ultimate source of truth and we would do well armed with that truth. Scripture reminds us to "renew our minds" with the truth of God's Word (Romans 12:2).
Fourth, carefully confront the lies. We must hold up the information given to us, or perhaps at us, and line it up against the wisdom we receive from God. It is rarely effective to go "toe to toe" with a "truth-twister," but rather we must step back and confront lies within ourselves and with those who are safe to us. Armed with Truth, we can become balanced once again. The multiple mirrors shatter and an accurate reflection can be obtained.
Finally, obtain Godly support with healthy boundaries. Armed with the Word of God, and able to step back from one who would harm us, we surround ourselves with those who can give us accurate information on what we need to know and need to change. We gain perspective and can then attend to the issues of true importance to us.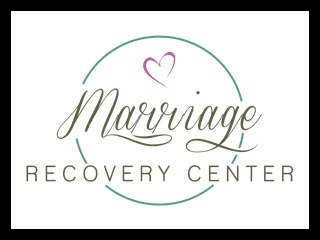 Do you live in a 'house of mirrors?' Do you need to step back to gain an accurate perspective about your marriage, your life or other aspects of your world? Consider the steps outlined here and regain your life. If you would like to learn more these steps to healthy relating, please go to our website, www.marriagerecoverycenter.com and our new website, www.thecenterforhealing.org. Please send responses to me at drdavid@marriagerecoverycenter.com and also read more about The Marriage Recovery Center on our website. You'll find videos and podcasts on sexual addiction, emotionally destructive marriages, codependency and affair-proofing your marriage.
Publication date: April 14, 2015