Another Chapter to be Written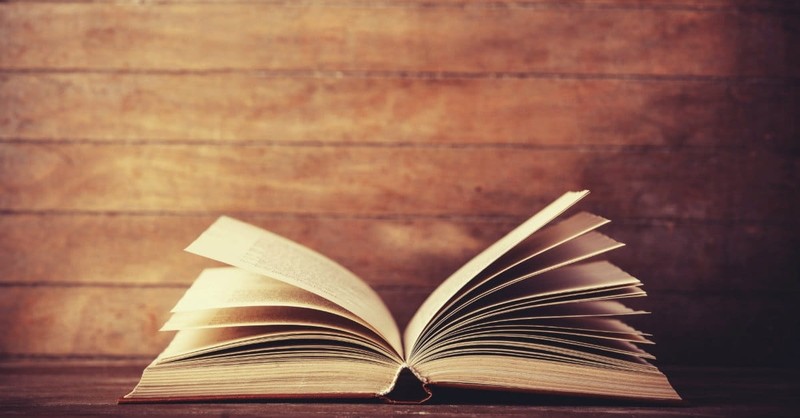 Often we see our lives only as they are today, not as they can possibly be tomorrow. We fear the way things are today is the way they will be in the future.
Such thinking is short-sighted, leaving little room for God to intervene.
Work at The Marriage Recovery Center has shown me, more often than not, that God can arrive in many different ways, at many different times.
We completed a Marriage Intensive yesterday. Richard and Renee came from the East Coast in a crisis. Married for seventeen years, with three adolescent children at home, they needed a miracle.
"We have been treading water," Renee said tearfully, brushing her long brown hair from her face. "We're still married, but that's about it."
Richard, a sturdy, balding man, sat quietly, watching his wife.
She continued sharing.
"We were the perfect boy and girl, so in love twenty years ago," she said wistfully. "I don't know what happened."
"We grew up," Richard said with a hint of irritation.
"What do you mean?" I said, looking at Richard.
"She keeps bringing up the 'high school sweetheart thing' and that was a long time ago. We're adults with adolescents at home. Things aren't so bad."
"Yes, they are," Renee said quickly. "They really are."
My co-therapist and I continued taking their history. Like many couples, they had been deeply in love at one point. Careers, busyness, children and life interrupted their feelings for each other. Pride and anger caused even greater rifts between them. Now, in mid-life, they are at a crossroads. It's time to reconnect to each other or risk further demise of their relationship.
"We can help you repair your marriage," I said. "It will take humility and hard work. You must let go of pride and stubbornness. Are you willing to do that?"
Both agreed they would though both felt a deep sense of distrust for each other. They had patterns of old behavior to change. They had to slowly, gently, risk relating to each other in new ways. Both had deep wounds, inflicted by their mate.
While things started out slowly, at a critical point in the work Renee shared her poetry. With permission, I share some of her words.
"The two mourners were last seen walking down a road not often traveled, somewhere in the deep woods of the Pacific Northwest. Where their story ends, only time will tell……but I've heard it said that God gives beauty for ashes and is an expert at restoring the years the locusts have eaten, and that even to this day, he can still write happy endings to the stories of imperfect people living in an imperfect world, if they put their trust in Him to write the final chapter in the story of their lives."
If you find yourselves lost, deeply broken from each other, consider this encouragement:
First, you can find your way back to each other. I love to share that the bridge between hopelessness and hope is not nearly as long as you might think. God really does give beauty for ashes. He is The Great Reconciler. Know that you can find deep and abiding connection once again.
Second, let go of pride. Getting stuck in the world of 'right-doing and wrong-doing' leads nowhere. Both of you have made mistakes. None is greater than the other. Create an equal footing where you can both meet each other.
Third, own your part in the problems. Don't pridefully wait for your mate to make the first move. Do your part. Clean your side of the street. Reach out to your mate and take responsibility for how you've hurt them. Validate their pain and accept your part in it.
Fourth, accept your mate's apology. In whatever way your mate offers it, accept their apology. It may not be delivered in the most eloquent way. It may be clouded with minimization and even excuses. Accept it. It's a place to start.
Finally, watch God at work. Be prayerful about your relationship. Watch for God's hand to be at work as He has promised. Give thanks for the beauty for ashes. Celebrate new life in the Lord.
We're excited to continue offering my special eBook, A Love Life of Your Dreams free for you to download. Additionally, we're offering a free downloadable video titled The Challenge of Change. We're also excited to announce our newest resource, our treatment facility for women—The Center for Healing, and you can read more about that at TheCenterforHealing.org. You can send a confidential note to me, as well as receive your free eBook at drdavid@marriagerecoverycenter.com and read more about The Marriage Recovery Center on my website www.MarriageRecoveryCenter.com and YourRelationshipDoctor.com. You'll find videos and podcasts on saving a sexual addiction, emotionally destructive marriages, codependency and affair-proofing your marriage.
Publication date: August 5, 2013