Are You Dealing with a CrazyMaker?
Dr. David Hawkins

The Relationship Doctor

2007

30 Nov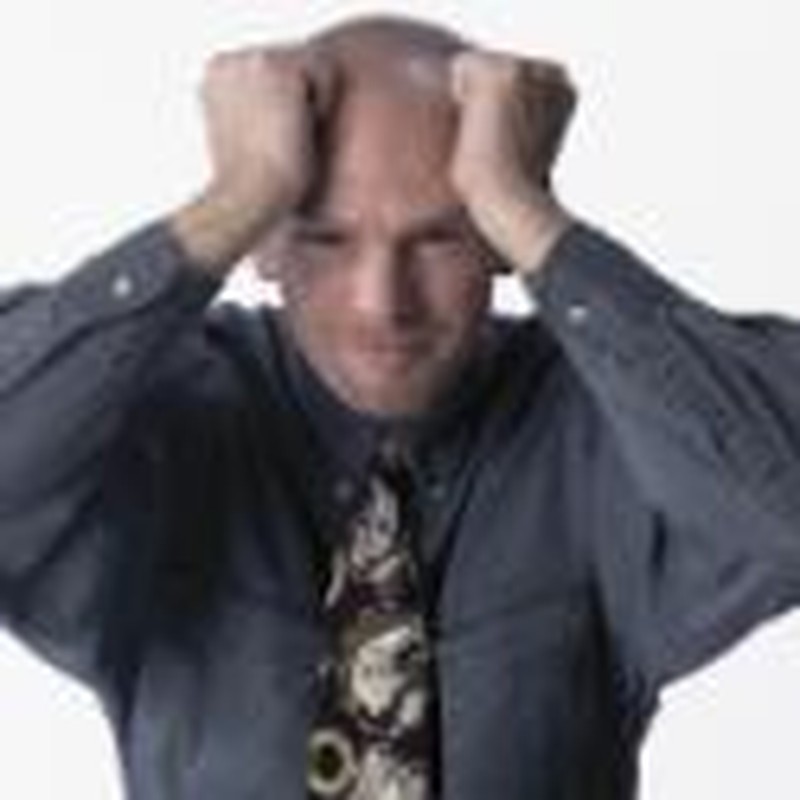 Editor's Note: Do you need sound, Biblically-based advice on an issue in your marriage or family? Dr. David will address questions from Crosswalk readers in each weekly column. Submit your question to him at TheRelationshipDoctor@gmail.com.
Dear Dr. David,
I just listened to your program on Moody Bible Institute Internet. I loved it!!!!!!!!! I appreciate the great advice you gave. I have been praying for my CrazyMaker, and my dealings with him for four months. I am a Christian, and he is not. He is my daughter's father -- we were never married.
Three months before our wedding I found out he was cheating on me with two women. One of the women got pregnant, and he broke it off with her, and we tried to work our relationship out. We really never should have been together -- I see that now. I really did love him. Now, I don't really even like him. He is very controlling and has a bad temper and no morals to speak of. He is not paying child support because he is not working. He gets mad because he only gets our daughter every other weekend. He asks why I don't let him have her more, and I have tried to give him opportunities to do that but he always takes advantage of it or doesn't show up. I am at my wits end with him, and don't know how to deal with him.
How do I deal with him? I can't have a rational conversation with him. I have told him that what happens with our daughter is between us, not me and him and his wife. I feel like screaming, but I know that does nothing, so can you give me some advice? I have a very precious five-year-old who unfortunately is getting hurt. Please give me some hope here. ~ Stuck with a CrazyMaker
Dear Stuck,
You are discovering what many have realized. It is very easy to get "hooked" by a CrazyMaker. As I review your email, I note that your ex-boyfriend is "controlling and has a bad temper and no morals to speak of." This speaks volumes as to his character.
I also note that you gave him numerous opportunities in spite of his record of irresponsibility. I suspect your frustration comes from allowing him these freedoms in your life, and then resenting him when he fails to follow through.
CrazyMakers, as I write about extensively in my book, Dealing With the CrazyMakers in Your Life, find ways to manipulate us, and then turn the tables on us by making all the problems seem like our fault. They avoid taking responsibility, and efforts to make them do so are often met with frustration. They are generally slippery, deceptive and very manipulative.
The key to your sanity is boundaries. Don't fall into the trap of believing he will act differently next time. Don't expect that he will be responsible, and allow his history to fully impact you.
You also must protect your daughter. This means not placing her in a position where she will also be disappointed, again and again. Stick to the legally prescribed visitation schedule, and don't deviate from it. Conversations should be business-oriented only. Move forward with living your life, and allow him to live his. Should he fail to follow the agreed Parenting Plan, you may need to revisit this from a legal perspective.
While this course of action may seem harsh, it is your only preventative strategy to sanity for yourself and your daughter.
To our readers: Please write and let me know how you have effectively dealt with an ex-spouse when it comes to relating about children you have together. What works, and what doesn't?
Dear Dr. David,
My wife and I have been separated for four months now and she seems to be stuck on filing divorce papers. She goes back and forth. I am definitely the one at fault as she has been a wonderful wife. I am a recovering alcoholic and a few years ago I cheated on her. I have definitely given her good reason to feel the way she does. I am working hard to turn my life around and desperately want to be the husband that she deserves. But I have obviously destroyed all of the trust in our marriage.
How can I rebuild the trust? How can I detach with love so as to not push her further away. I truly believe that God wants this to work, and his Word says to seek wisdom. We have recently started to see a counselor and she has stated that she doesn't feel like working things out. She just wants to be on her own. How can we move out of this stalled stage and start forward momentum? ~ Broken Trust
Dear Broken Trust,
You seem to understand the gravity of the situation—you have repeatedly violated your wife's trust, not only with your infidelity, but with the years of alcohol abuse as well. With addictions, such as alcoholism, come a host of other problems, such as indirect communication, truth-twisting, lies and deception, blaming, etc. She is undoubtedly sick of these kinds of interactions, and now seeks relief.
While you're accepting responsibility for your alcoholism and infidelity, it is critical that you look deeply into your behaviors and attitudes to see if there are other ways you've hurt your wife. Has she shared with you why she wants to be on her own? Does she not see progress in you? It is quite possible that there are deeper wounds which need attention.
You indicate that you've recently begun counseling. This is a very good step. My hope for your wife is that even though she is not motivated to work things out, she will move forward, one step at a time, making note of how you have changed. It may take much time, and effort, for her to see how much you've changed, and that there is still good that can be salvaged in your marriage. Be sensitive to her need for space, and time, as she sorts out her thoughts.
In the meantime, it is critical that you interact with her in different ways. She is tired of the old ways of interacting. When she says she wants to be on her own, she's saying that she doesn't want to be with you. As hard as that is to hear, you must listen carefully to what it is that she wants to be away from. In fact, you would do well to ask her, perhaps in front of the counselor, what exactly it is she'd like you to change—and then set about doing it. If you meet your wife's needs, whatever they might be, the trust between you two will begin to grow again. It has taken a long time for trust to be eroded—it will take time for trust to grow again. Be patient, do the right things, be in prayer for your marriage and treat your wife in the ways she has requested.
---

David Hawkins, Ph.D., has worked with couples and families to improve the quality of their lives by resolving personal issues for the last 30 years. He is the author of over 18 books, including Love Lost: Living Beyond a Broken Marriage, Saying It So He'll Listen, and When Pleasing Others Is Hurting You. His newest books are titled The Relationship Doctor's Prescription for Healing a Hurting Relationship and The Relationship Doctor's Prescription for Living Beyond Guilt. Dr. Hawkins grew up in the beautiful Pacific Northwest and lives with his wife on the South Puget Sound where he enjoys sailing, biking, and skiing. He has active practices in two Washington cities.