Are You Enabling Dysfunction in Your Marriage?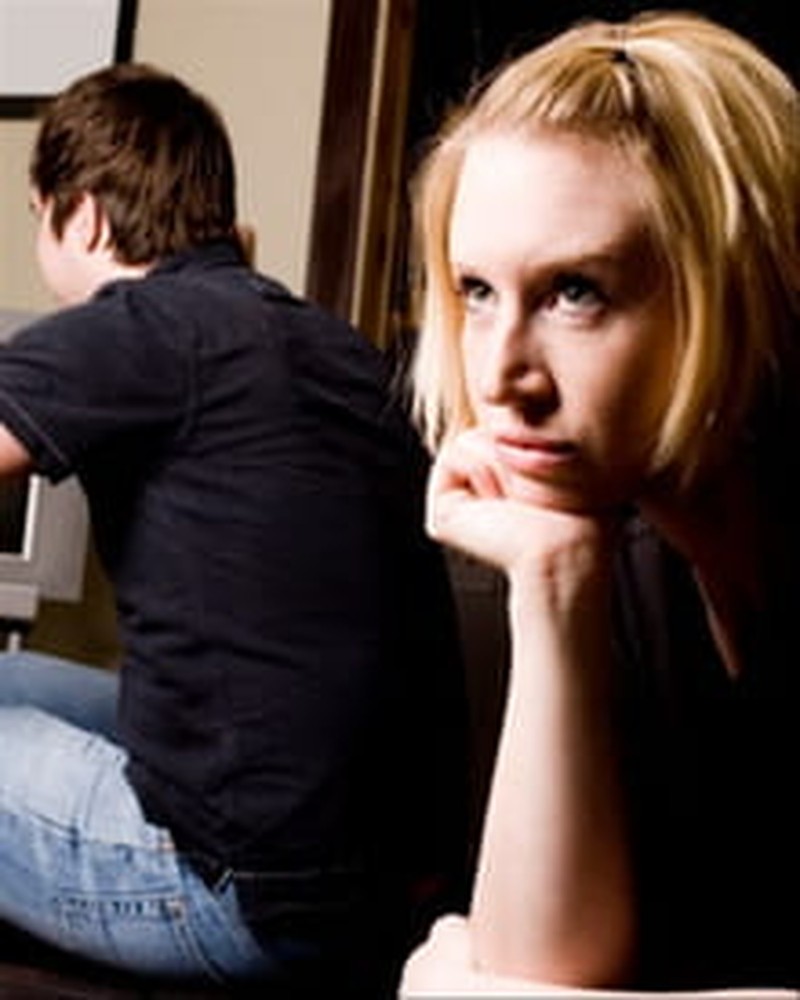 Editor's Note: Do you need sound, Biblically-based advice on an issue in your marriage or family? Dr. David Hawkins, director of the Marriage Recovery Center, will address questions from Crosswalk readers in his weekly column. Submit your question to TheRelationshipDoctor@gmail.com.
The text message was blunt: "I need to talk to you today."
Having worked with Kara and her husband, Sam for the past year, I sensed this meant something had gone sideways with them.
I wrote back: "How is 2 this afternoon?"
A quick reply read, "Fine, please call me on my cell."
I went on with my work, wondering what was so urgent as to require a session in between our regular weekly counseling session. I had been talking with her and her husband, Sam since they'd come to The Marriage Recovery Center several months earlier. While things had gone well during their Intensive, they left with much work still to be done.
"So, what's going on?" I asked after calling her.
"I'm in a hotel," Kara said. "I couldn't take his anger anymore." She sound exhausted. The usual brightness in her voice was gone.
"Tell me what happened," I continued.
She proceeded to tell me about a minor incident that turned into a major one. She shared how she had asked Sam not to forget to trim around the flowers, only to have him take offense and lecture her about her attitude. She said she didn't have a 'tone' as he had accused, and in fact she'd considered her words, being careful to speak respectfully to him. Nonetheless, he accused her of talking down to him, leading him to "go on a rant."
"I can't take it anymore," she said, beginning to cry. "He can only go for a few days before losing his temper. When I confront him he turns things back on me, saying I'm the one being mean-spirited. Do you think I'm mean-spirited?" she asked.
"No Kara," I said. "In the time we've counseled I haven't heard you be mean-spirited."
"I want to be fair," she persisted. "I know I can get short with him after he starts lecturing me. I know I talk disrespectfully sometimes. I don't like the person I'm becoming. He has the right not to like how I talk to him, but I don't start out with that attitude. I just can't believe how he can turn something small into something so large."
I continued to listen. Kara was emotionally wrung-out. Leaving her home and going to the hotel was a huge step for her. She had never left her husband before and knew this would hurt him deeply. However, she reminded me of what I had been telling them; it often takes significant action to change deeply ingrained patterns. She quoted me, "A boundary without consequences is not a boundary, but a hope or a wish."
"It's true," I affirmed. "If you really want things to change, you can't change things—you have to change you. This leads to others changing."
"It's very hard," Kara said. "But, I told Sam he would have to get help for his anger. I told him I was tired of putting Band-Aids on the problem. I want to see character changes and won't settle for less. I've been enabling bad behavior for too long."
"I think you did the right thing, Kara, no matter how hard it is. Remember that codependency is seeing a weakness in another, ignoring it and thereby reinforcing it. You don't want to do that."
"No, I don't" she said softly. "You can expect to hear from him as I know he doesn't want to lose this marriage."
Here are a few more truths to understand as you consider taking drastic actions on a problem.
First, be truthful with yourself about the problem. While not perfect, your feelings are an excellent source of feedback about problems. You should pay close attention to how you feel about your relationship and the problems in it. Be aware of hidden fear that may be paralyzing you and stopping you from facing the realities about your relationship.
Second, be careful about enabling dysfunction. Anything you don't do regarding a problem enables it to grow. You can continue to gloss over problems, but this only enables a destructive process to continue and become stronger. Any dysfunction requires confrontation.
Third, pay close attention to the results of this enabling. While you may tell yourself you are doing "fine," the truth is problems take an emotional toll on us. Stress, in the form of unresolved relationship problems, has an impact on our physical, emotional and spiritual well-being.
Fourth, don't minimize your strength and ability to tackle problems. Not only will problems not solve themselves, but by facing problems you become stronger and more courageous. Avoiding problems usually makes problems grow, while facing them makes us grow. Scripture tells us that problems make us stronger and develop character in us. (Romans 5: 3).
Finally, confronting a problem in a mate encourages them to grow. By setting clear boundaries on Sam, Kara gave him the opportunity to grow, not to mention the opportunity for health to be brought into their relationship. While Sam didn't appreciate the consequences at the moment, he now has the opportunity to face his anger issues and for their relationship to be healed.
Have you enabled destructive behavior in your marriage? Please read more about these issues in my book, When Pleasing Others is Hurting You and explore more about my Marriage Intensives and Wildfire Marriage Interventions at www.MarriageRecoveryCenter.com. Send comments to me at TheRelationshipDoctor@gmail.com.
Dr. David Hawkins is the director of the Marriage Recover Center where he counsels couples in distress. He is the author of over 30 books, including 90 Days to a Fantastic Marriage, Dealing With the CrazyMakers in Your Life, and Saying It So He'll Listen. Dr. Hawkins grew up in the beautiful Pacific Northwest and lives with his wife on the South Puget Sound where he enjoys sailing, biking, and skiing. He has active practices in two Washington cities.