Are You Selflessly Serving or Just People Pleasing?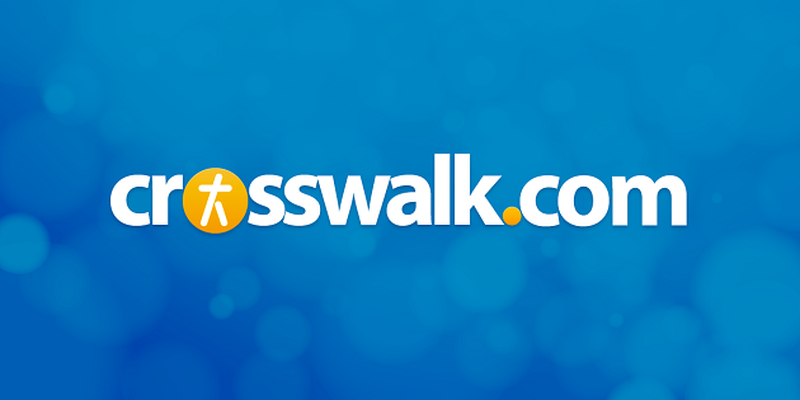 Editor's Note: Do you need sound, Biblically-based advice on an issue in your marriage or family? Dr. David Hawkins, director of the Marriage Recovery Center, will address questions from Crosswalk readers in his weekly column. Submit your question to TheRelationshipDoctor@gmail.com.
Many seem to feel the freedom to tell us what we ought to think, how we ought to behave and even what we ought to feel. They know what's best for us and exactly how we should live our lives.
These people are not evil, and I doubt that they have bad intentions. They are our sisters, brothers, mothers and fathers, neighbors and sit next to us in church. Having questionable boundaries, and believing they have special insight into our lives, they share freely with us.
Unfortunately, our boundaries are often no better. Being confused, we allow people to overly influence our decisions. We want their approval, and in some cases are desperate for it. We live from the outside in, according to other's expectations, rather than from the inside out, according to our authenticity.
Living codependently, our minds get muddled. We become more confused about what we think, feel and want. Sometimes we even feel guilty tuning into our own desires, feeling selfish for having them. Hearing so many voices, we can't distinguish those coming from ourselves, others or God. Simply put, there are too many people in our heads.
A recent email summarized many of these issues:
Dr. Hawkins. Your comments on people pleasing and living from the inside out stirred me. Your book, "When Pleasing Others is Hurting You" has challenged me. I am growing away from being a people pleaser, but it is painful changing your MO…at times. Thank God for the Holy Spirit.
Growing up my parents fought every day of their marriage, and moving many times in several years while living with my family does not exactly create an emotionally stable situation. But, being the oldest of 4 siblings I learned to cope and hide my feelings…we had no feelings or opinions growing up. My Dad had all the opinions, and believed he knew every thing. And, was a very critical person toward my Mom, outsiders and generally everything.
My question: What do you mean by "living from the inside out rather than the outside in"? When do you know you're out of balance when serving others versus people pleasing?
---Confused
Dear Confused,
You are part of a huge number of people who were raised just like you—to please others. You were raised to keep quiet, watch out for conflict and protect yourself, because no one was going to protect you.
Tragically, like many others, you weren't taught that you were a precious child of God's, One who knew you and loved you even while you were in your mother's womb. (Psalm 137) You weren't taught how to keep yourself safe, or how to honor your feelings and thoughts. Instead, you survived by tuning into others and learning to be sensitive to feelings outside yourself.
Recovering from codependency is much harder than it first appears. If you've lived a long time silencing your own thoughts and feelings, bringing them back to life can be a difficult task. Honoring your individuality and authenticity can be a daunting prospect—but it is possible.
There are several steps to recovering from people pleasing:
One, practice listening to your own thoughts and feelings. Make a point of acknowledging your feelings, remembering that God created us with feelings, and they are legitimate ways of perceiving what is happening in our life. Feelings are e-motions---energy in motion—and can be harnessed to help us make decisions. (See my book, The Power of Emotional Decisionmaking.)
Two, share your thoughts and feelings with others. Practice sharing your thoughts about things. Practice saying 'yes' and 'no,' or even 'I disagree' or 'I agree with you.' These simple practices will strengthen your individuality.
Three, practice being in prayer. Your relationship with God is a powerful way to know what is right and true in your life. Listen to the voice of God, and what God has to say to you on matters in your life.
Four, set boundaries. Don't allow others to tell you what to think, how to feel or what to do. While you want to respect others, and live in harmony with them, this does not mean you have to be a clone of them or allow others to rule your life.
Fifth, respect others as well as yourself. Practice respecting other's boundaries. Don't tell others what to think, how to feel or what to do. Allow them the integrity to make their own decisions, offering counsel only when invited to give it.
Finally, don't be confused about people pleasing. We're never called to please others. We are called to be at peace with others, to encourage and respect them and to show them honor. We are not called to compromise our values in order to get their approval.
I'd like to hear from others who are trying to set healthy boundaries. How are you doing with it? What are the challenges and what are the benefits?Share your feedback or send a confidential note to me at TheRelationshipDoctor@Gmail.com and read more about The Marriage Recovery Center on my website www.MarriageRecoveryCenter.comand YourRelationshipDoctor.com.You'll find videos and podcasts on saving a troubled marriage, codependency and affair-proofing your marriage.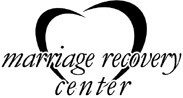 Dr. David Hawkins is the director of the Marriage Recovery Center where he counsels couples in distress. He is the author of over 30 books, including Dealing With the CrazyMakers in Your Life, 90 Days to a Fantastic Marriage, and When Pleasing Others is Hurting You. Dr. Hawkins grew up in the beautiful Pacific Northwest and lives with his wife on the South Puget Sound where he enjoys sailing, biking, and skiing. He has active practices in two Washington cities. You can also find Dr. Hawkins on Facebook and Twitter.