Confronting an Irresponsible Spouse
Dr. David Hawkins

The Relationship Doctor

2010

16 Feb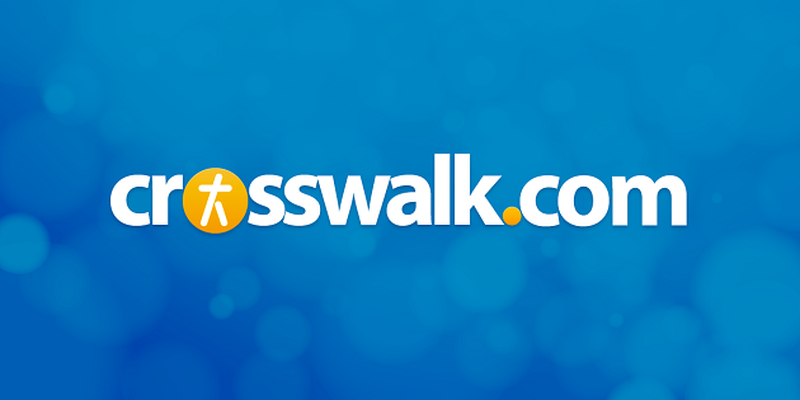 Editor's Note: Do you need sound, Biblically-based advice on an issue in your marriage or family? Dr. David will address two questions from Crosswalk readers in each weekly column. Submit your question to him at TheRelationshipDoctor@gmail.com.
Dear Dr. David:
When I married my husband I was saved but in somewhat of a back-slidden way and he wasn't saved. I re-dedicated my life to the Lord after a year of marriage but he never came to the Lord. We have been married for thirteen years.
Three years ago he had an affair and I found out about it. I forgave him and the marriage went on. Now I want out. He does not communicate with me. He does not provide financially. He goes in and out of work constantly. He doesn't feel he needs to give me money to provide for the kids because we live with my parents now. He won't go to counseling. I just don't know what to do. I read one of your articles and I know that I could benefit from counseling because there is resentment. I just can't imagine spending the rest of my life with him. We have five children together. I am so unhappy. I need HELP! --Miserable in Marriage
Dear Miserable:
Your brief note indicates that you are in a troubled marriage—in some senses, no marriage at all. You have the form of marriage, but not the soul and Godly function of marriage.
God ordained marriage and deemed it not good for us to be alone. (Genesis 2: 18) However, He never condones or encourages abuse in marriage. His heart is evident when He said of the husband/ wife union, "This is now bone of my bones and flesh of my flesh." (2: 23) God meant for there to be a union with man and wife like none other, a place of safety and stability for us to face life's challenges. Love is to be the hallmark of marriage.
You are in a difficult position because you indicate that your husband never came to the Lord – this means he does not see marriage in the same light as you do, as a divine calling. As one who does not know the Lord, your husband will naturally approach every aspect of life differently and no doubt this brings a unique twist to the issues you face in your marriage.
Your husband, however, still has a responsibility to be your protector and your confidant. Whether he fully understands it or not, God has designated the husband to be the spiritual leader and to love you "as Christ loved the church." (Ephesians 5: 24-27) He is shirking even his most basic responsibilities of providing and caring for you and your family -- thus you find yourself in a crisis. While we cannot force your husband to change, there are several possible courses of action.
One, pray for God's wisdom in how to confront him about these problems. Approach is everything. Hopefully you are confronting him in a firm yet loving manner. Choose a time when you have his attention, and then approach him with compassion, conviction, concisely and with consequences. You must let him know that you cannot continue to live in a loveless, lifeless marriage. God never intended this for your marriage. (See my book Saying It So He'll Listen for more on this process.)
Two, consider how you might be enabling this destructive process. While you don't want your marriage to be this way, I strongly suspect you've enabled him to be irresponsible. This isn't to say you've caused his pervasive unfaithfulness, but that you have allowed and perhaps even tolerated it.
Third, make a list of the ways you've made it easy for him not to change, and consider alternative actions. While it is tempting to focus on his wrongdoings, which are considerable, you must shift the focus back to you and what you can do to change the situation. Consider new boundaries you might set in place to let your husband know that things cannot continue this way.
Fourth, once you've decided how you enable this destructive process, develop clear boundaries and then reinforce them. This should include counseling immediately. Your marriage is in crisis, and you can no longer continue to plod along. Your marriage is in danger from imploding from the inside out. Your resentment is understandable, since you feel so violated, but your feelings are screaming for needed change.
Finally, get support as you set out to make changes. Get into counseling yourself should he refuse to join you, so you'll have the courage and strength to follow through with boundaries. Counseling will also help you drain off some of your resentment so you can obtain a fresh perspective on the situation.
Too many people tolerate too much abuse in marriage, believing it somehow virtuous to be longsuffering. You provide a perfect example of the final outcome of tolerating irresponsibility—a fractured marriage. The Apostle Paul clearly advises us on setting boundaries in marriage, and allowing for strong consequences when those boundaries are violated. (Galatians 6) Please treat yourself in a healthy manner, and in doing so you'll provide the greatest possibility for your husband becoming healthier as well.
---
David Hawkins, Pd.D
., has worked with couples and families to improve the quality of their lives by resolving personal issues for the last 30 years. He is the author of over 18 books, including
Love Lost: Living Beyond a Broken Marriage
,
Saying It So He'll Listen
, and
When Pleasing Others Is Hurting You
. His newest books are titled
The Relationship Doctor's Prescription for Healing a Hurting Relationship
and
The Relationship Doctor's Prescription for Living Beyond Guilt
.
Dr. Hawkins grew up in the beautiful Pacific Northwest and lives with his wife on the South Puget Sound where he enjoys sailing, biking, and skiing. He has active practices in two Washington cities.