Create a Crisis in Your Marriage
Dr. David Hawkins

Director, the Marriage Recovery Center

2009

6 Jan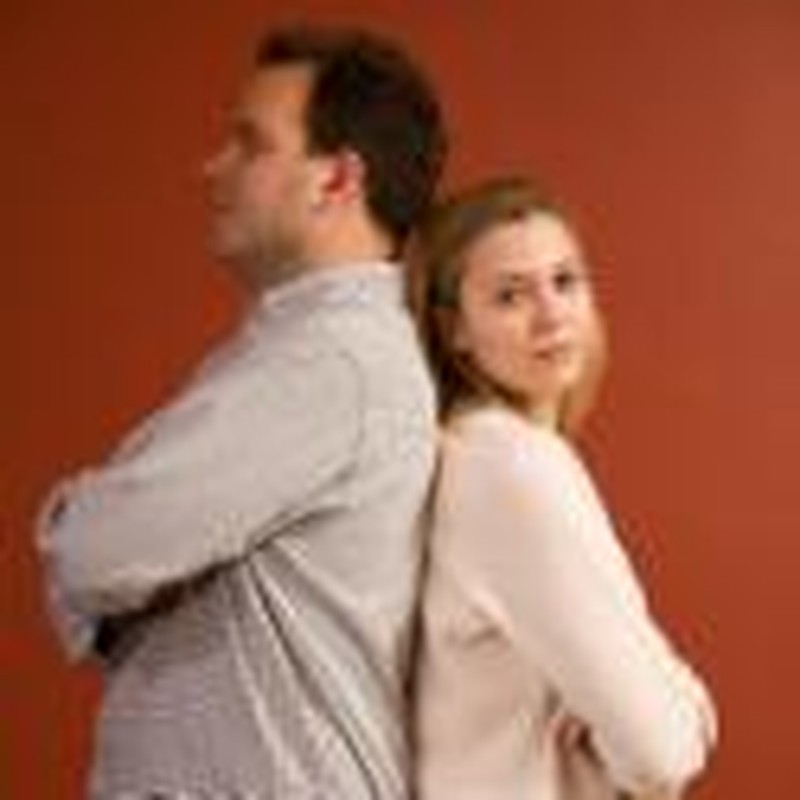 Editor's Note: Do you need sound, Biblically-based advice on an issue in your marriage or family? Dr. David Hawkins, director of the Marriage Recovery Center, will address questions from Crosswalk readers in his weekly column. Submit your question to him at: TheRelationshipDoctor@gmail.com.
R.E.S.P.E.C.T. is a lot more than a song belted out by Aretha Franklin. It is actually one of the most powerful concepts and principles for creating a healthy, Biblical marriage.
Consider what the Apostle Paul says about respect. "Husbands, love your wives, as Christ loved the church and gave himself up for her, that he might sanctify her, having cleansed her by the washing of water with the word, so that he might present the church to himself in splendor, without spot or wrinkle or any such thing, that she might be holy and without blemish…… However, let each one of you love his wife as himself, and let the wife see that she respects her husband." (Ephesians 5: 25-33)
As you can see, the issue of respect didn't originate with Franklin. Rather, it is a concept woven throughout Scripture. Without respect, we cannot thrive emotionally or spiritually. Without respect, we cannot grow into the people God has called us to be. God created marriage, and determined that we should respect one another.
As much as we hear the term respect bandied around, we really have little understanding of what it looks like in marriage. Consider these aspects of the respectful marriage:
Mutual meeting of needs
Mutual trust
Mutual giving to one another out of love
Mutual valuing of each other
What happens when, because of extended periods of conflict or distance, needs are not met? What happens when you no longer feel valued or prized? The typical response is to begin attacking and blaming the other in the hopes that you will begin to feel respected again.
Imagine you are a scuba diver, swimming freely with your mate beneath the surface of the water enjoying the colors and beauty of the coral reef. Suddenly, your mate yanks at your oxygen tank. Feeling deprived of oxygen and desperate, you thrash about and possibly even grab for her oxygen. Suddenly, instead of enjoying the coral reef, you're in crisis.
This scene is similar to what occurs when we deprive our mate of respect. They begin to feel desperate and may even begin attacking you in a effort to get their needs met. Of course it doesn't work. Only cooperation and mutually meeting each other's needs, will be effective in solving the problem.
Many today are experiencing a profound lack of respect in their marriage. Consider this recent email expressing her emotional pain:
Dear Dr. David: I know I am to respect the decisions of my husband. How do I show respect to him when he has made and is still making decisions that are not pleasing to God? For example he had an affair about two years ago that about split up our family. The kids never found out and very few people know about it. I got help through a counselor, but my husband refused to attend the sessions. Now he has chosen to forgo attending church with us and he doesn't read his Bible at all.
I love my husband and try to encourage him in his work and also provide the physical enjoyment a marriage is suppose to have. I realize I am not perfect and have made mistakes, but I make apologies when I err and ask for forgiveness. He doesn't say I love you back to me when I tell him I love him. That hurts! Please help me know what is going on in my husband's mind that he can't show love back to me. How do I show respect to a man like this? I want to do what is right in God's eyes and love him unconditionally. ~ Confused
Dear Confused:
What is painfully absent from your note is any sense of mutual giving. You are working diligently to meet his needs, but I see no mention of him trying to meet yours. While it is certainly true that you are to respect him, he is also to respect you.
Subsequently, like many marriages, yours is out of balance. It is time to create a crisis—in other words, it's time to quit doing what you've always done because you're going to get what you've always gotten, and that's not much.
What does it mean to create a crisis? This is a principle we teach at The Marriage Recovery Center. Creating a crisis means doing things differently. It means interrupting troubling, dysfunctional patterns, in favor of healthier ways of relating. Here are some steps to creating a healthy crisis:
1. Take inventory of your relationship as it is right now. Note specifically how your husband behaves and how you tend to react to it.
2. Note the patterns. Prepare yourself to stop acting in the predictable ways, getting the same old predictable responses.
3. Plan your crisis. What must change? What ultimatum will you make, and what will the consequences if the changes you seek do not happen.
4. Be prayed up. Seek God's wisdom for ways for you to begin to act differently. Only move forward as you sense God's leading.
5. Seek Godly support from friends who will advise and assist you with your decisions. You'll need friends and family to help sustain you as you create change.
6. Seek Godly counsel. Find a good, professional counselor who will assist you in outlining a plan for appropriate changes. Find someone you can relate to, but who will also tell you the truth about yourself and your husband. Insist that your husband join you in couples counseling.
7. Set healthy boundaries. Insist with your husband that a little change is not enough. Let him know, clearly, caringly, concisely, how you expect to be treated. Let him know you are willing to treat him the same way.
8. Stick with your plan. Let him know you refuse to be mistreated, and if he chooses to mistreat you, you will not tolerate it. If necessary, be prepared to leave for a short time to let him know you are serious about the changes you want incorporated into your marriage.

---
Dr. Hawkins is the director of The Marriage Recovery Center, where he counsels couples in distress. He is the author of over 30 books, including When Pleasing Others Is Hurting You, Love Lost: Living Beyond a Broken Marriage, and Saying It So He'll Listen. His newest books are titled The Relationship Doctor's Prescription for Healing a Hurting Relationship and The Relationship Doctor's Prescription for Living Beyond Guilt. Dr. Hawkins grew up in the beautiful Pacific Northwest and lives with his wife on the South Puget Sound where he enjoys sailing, biking, and skiing. He has active practices in two Washington cities.