Do You Know What You Want from Marriage?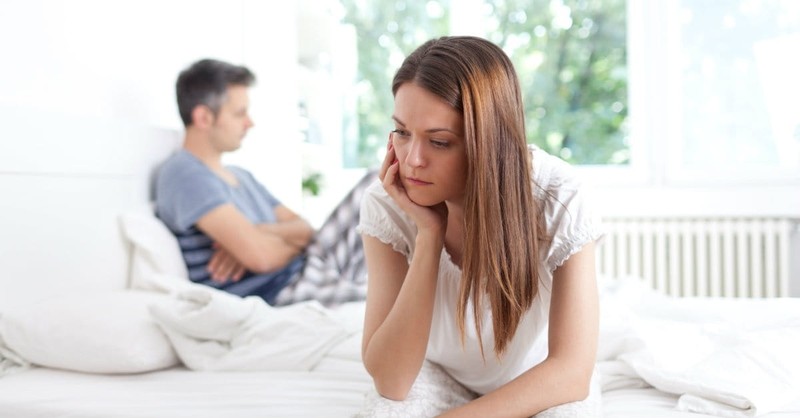 Do you know where your marriage is heading? Do you have a clear plan as to how to solve your marital problems? Do you know how to ask for what you want from your mate and how you're specifically going to possibly get it?
Each of these questions have to do with the issue of intentionality and focus—what you intend to change, how you intend to change and how will you determine the results.
If you are like most couples, you have not considered the power and importance of intentionality and focus. You may not have taken the time, or created the environment, whereby you and your mate talk about the direction of your marriage.
It is quite likely that you are stuck in a vicious cycle of complaining, arguing, and further complaining with increased distance and aggravation. Complaining, as we all know at some level, is fruitless. Scripture tells us to "Do all things without grumbling or complaining." (Philippians 2:14) Complaining is not only useless and draining of energy, it is sinful and wrong. What is needed is clarity about what we need and expect, a healthy way to ask for it and then follow through—intentionality and focus!
Even the concept of "the direction of your marriage" may be foreign to you. You may have given little thought to whether you are getting exactly what you want from your mate and your marriage. You may not have considered how to get what you want from your mate and marriage. One thing is certain: If you don't know exactly what you want, you certainly aren't likely to get it.
Janice and Don came to marriage counseling quite discouraged. This is their second marriage and they want to make it work, but have been separated now for four months. Having been married seven years, with both having two children from their first marriage, they are motivated to make this work but are uncertain as to what exactly pushed them apart. They are even more confused about what is needed to bring them back together.
"We aren't sure why it's not working," Janice began, speaking quite tentatively. "We know we cannot continue to live together the way things are. Don is unhappy with some of my habits and I sure can't stand the way he lives. He blames me for our problems and I blame him."
"What exactly are the problems that created this separation?" I asked.
Both looked at each other quizzically.
"Well," Don said slowly, "she is the one that left so you'll have to ask her."
"You know why I left Don," she said sharply. "You know I need you to spend more time with me and work steadily and be kinder to my children."
"You're always unhappy," he said. "I don't know exactly what you mean by those problems, however. You complain, complain, complain."
"I don't know how I can be any clearer," Janice said, clearly exasperated.
Looking at me, she added, "You see what I mean. He won't take responsibility for any problems and we get nowhere."
"I am wondering, folks, if you have a clear understanding as to your problems. Further, I wonder if you have a clear plan for healing the problems. Finally, I wonder if you if a clear method for dealing with problems and how to hold each other accountable in the future?"
I could see that I had overwhelmed them with my questions, reflected by their blank stares. It was obvious they needed further instruction which I offered them and to you as well. Here are some strategies for defining your problems and developing a clear plan for solving them.
First, sit down calmly with your mate and define what is wrong. You cannot change what you cannot define. Take your complaints and sift through them for the main issues. If your complaints are vague, you will struggle in defining the solution you seek. If you fail to manage your emotions, you will not be able to talk about the problems. I recommend you be overly specific to ensure your mate understands how you feel about their behavior.
Second, specify exactly what you both want changed. When discussing behavioral changes, the more specific you are, the better. Examples include: "I'd really like it if you would be prompt for dinner every evening." "Please remember to put gas in the car after using it." "Speak to me respectfully when you are upset."
Third, come to an agreement about the problems. After discussing problems and specifying what you want changed, be intentional about those changes. Intentionality involves clear focus and determination. Intentionality means you make your issues, and the resolution of them, a priority in your lives. You then come to an agreement about who will be responsible for what changes.
Fourth, determine a strategy for change. Change does not occur without serious work. You will need to have a clear plan for obtaining the change you want. Strategy plans are best when clarified, specified, written down and reviewed.
Finally, define an accountability plan for the agreed upon problems. Couples who succeed at resolving problems do so because they are able to define what is wrong, agree upon a plan for change and have clear plans for accountability for those changes. You must agree upon what is going to happen (consequences) if your mate does not follow through on what has been agreed upon.
I would like to hear from you about the issue of focus and intentionality in marriage. Please send responses to me at drdavid@marriagerecoverycenter.com and also read more about The Marriage Recovery Center on our website. You'll find videos and podcasts on sexual addiction, emotionally destructive marriages, codependency and affair-proofing your marriage.
Publication date: March 1, 2016