Finding the Right Kind of Help for a Troubled Marriage
Dr. David B. Hawkins

Director, Marriage Recovery Center

2009

27 May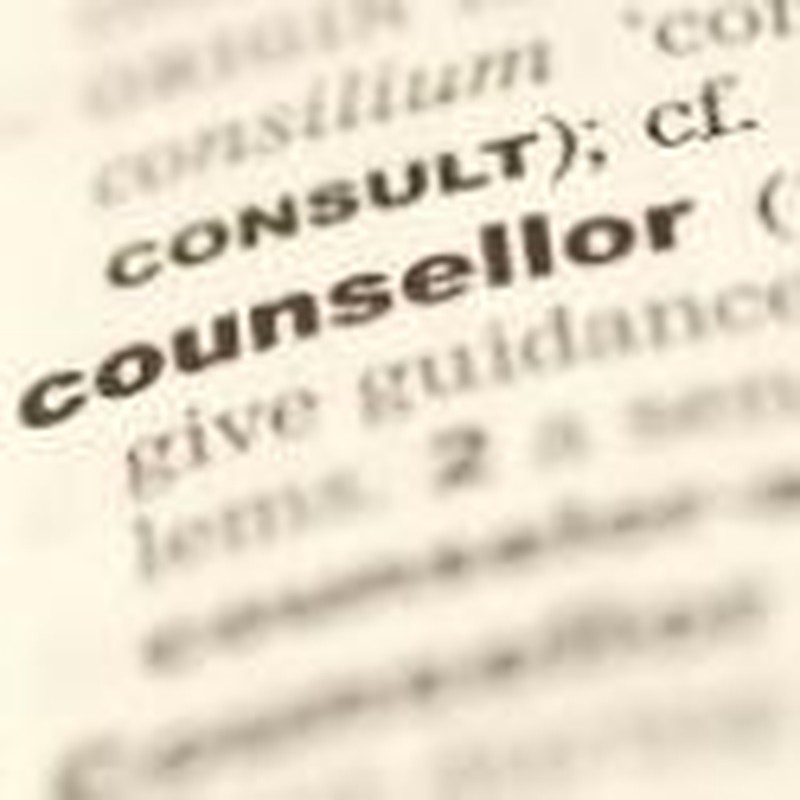 Editor's Note: Do you need sound, Biblically-based advice on an issue in your marriage or family?  Dr. David Hawkins, director of the Marriage Recovery Center, will address questions from Crosswalk readers in his weekly column. Submit your question to: TheRelationshipDoctor@gmail.com.
You've been struggling in your marriage. The conflict is never-ending, the romance faded years ago, and you're holding on to your marriage by a thread. You've threatened to end the marriage, only in your mind, but that goes against all you dreamed about early in your marriage.
You know God hates divorce. Yet you also know you're miserable and things have to change or you're going to lose your sanity.
Knowing that what you're doing isn't working is the first step toward change. In fact, doing the same thing and expecting different results has been called the definition of insanity. You're not insane and you are finally ready to find help. But knowing where to begin finding help can be a minefield. Where do you turn for help? So many choices and so much at stake.
Indeed, finding the right marriage counselor can be a bit like looking for a needle in a haystack. Looking for someone to help coach you and your mate back to health is a precarious enterprise, not to be taken lightly. And how many friends have you known who went to see a therapist, only to be greatly disappointed?
Consider this story from a woman who wrote to me recently.
Dear Dr. David:
I've been reading your articles, and you often talk about getting professional help. Almost all of your articles end with the encouragement to get professional help, but this is usually easier said than done. My situation may be a bit different than others. My husband resisted counseling for the longest time. Out of desperation, I finally insisted upon it, with the threat of separation if he wouldn't agree. To my surprise, he agreed, though not without an initial struggle.
Getting him to see our pastor for counseling turned out to be the easiest part of the issue. My pastor agreed to see us, but then it became weeks in between appointments. We've seen him twice now in the past two months, and I think we're worse off than when we started.
So, we are now looking for a professional counselor, and I want to make sure we see that person at least weekly. It seems like too little counseling is as bad as not receiving any counseling at all. What are your thoughts on the subject? --- Looking for Help
While God ordained marriage, He also made it clear that in this life we would have trials and tribulations—and they will come into our marriages. The book of Job reminds us that trials are natural in this life: "Yet man is born into trouble, as surely as sparks fly upward." (Job 5:7) What can you do if you find yourself in the situation of this woman? Here are some issues to consider: 
First, keep marriage problems in perspective. It is tempting to believe that marriage should be one moment of bliss followed by another. If you've been married longer than two weeks, you know that isn't true. The challenge is to keep problems in perspective. There is no need to feel ashamed for needing marriage counseling.
Second, don't base your love for one another on temporary feelings, or temporary problems. Your covenantal commitment to one another must run deep. While there is nothing quite as exhilarating as new-found love, deep-rooted covenantal love is even sweeter. This love stands the test of time and the test of trials. Struggle, in fact, can increase your appreciation for one another if you face adversity as a team.
Third, know when to seek help. Your marital health is no place for puffed-up pride. Trying to fix your own marriage is like trying to be your own medical doctor. There is a time and place to practice good marital health practices on your own, and there is a time to call for help. Know the difference.
Fourth, when overwhelming trouble comes, know where to turn for help. Don't wait until trouble comes to seek assistance. Developing a relationship with your pastor and a professional counselor often enhances even the healthiest marriage. Know when you are able to solve problems on your own, when to talk to a friend or pastor, and when you need to seek professional counsel. Know when it is best to seek pastoral counseling—which most definitely has its place—and when to seek help from a specialist in the field of Christian mental health.
Fifth, a little help may be worse than no help at all. If you decide what you're doing is not working, and your marriage is in jeopardy, don't cut corners. As the woman's letter suggested, too little help can stir up problems without adequately resolving them, leaving you feeling even more discouraged. Trusting your marital and mental health to someone is a serious endeavor.
Just as you would never consider seeking "adequate" assistance for your medical health, don't settle for anything but the best for your marital health as well. Sometimes an hour a week is sufficient; many times not. Make the commitment to go to counseling for as long as it takes to remedy the problem. Be willing to take whatever measures are necessary to repair your marital problems. Stick with it even when going is challenging and inconvenient.
Finally, communicate with your pastor or counselor. They won't know you aren't getting what you need unless you tell them. They won't know the extent to which you are struggling between appointments unless you relay that information. You are a team and teams need to communicate effectively with one another. Define the problems together, agree upon clear goals, map out strategies and set clear ending criteria.

---
Dr. Hawkins is the director of The Marriage Recovery Center 

where he counsels couples in distress. He is the author of over 30 books, including When Pleasing Others Is Hurting You, Love Lost: Living Beyond a Broken Marriage, and Saying It So He'll Listen. His newest books are titled  The Relationship Doctor's Prescription for Healing a Hurting Relationship and  The Relationship Doctor's Prescription for Living Beyond Guilt.  Dr. Hawkins grew up in the beautiful Pacific Northwest and lives with his wife on the South Puget Sound where he enjoys sailing, biking, and skiing. He has active practices in two Washington cities.