Help! We Love the Lord, But We're Cruel to Each Other
Dr. David Hawkins

The Relationship Doctor

2010

26 Oct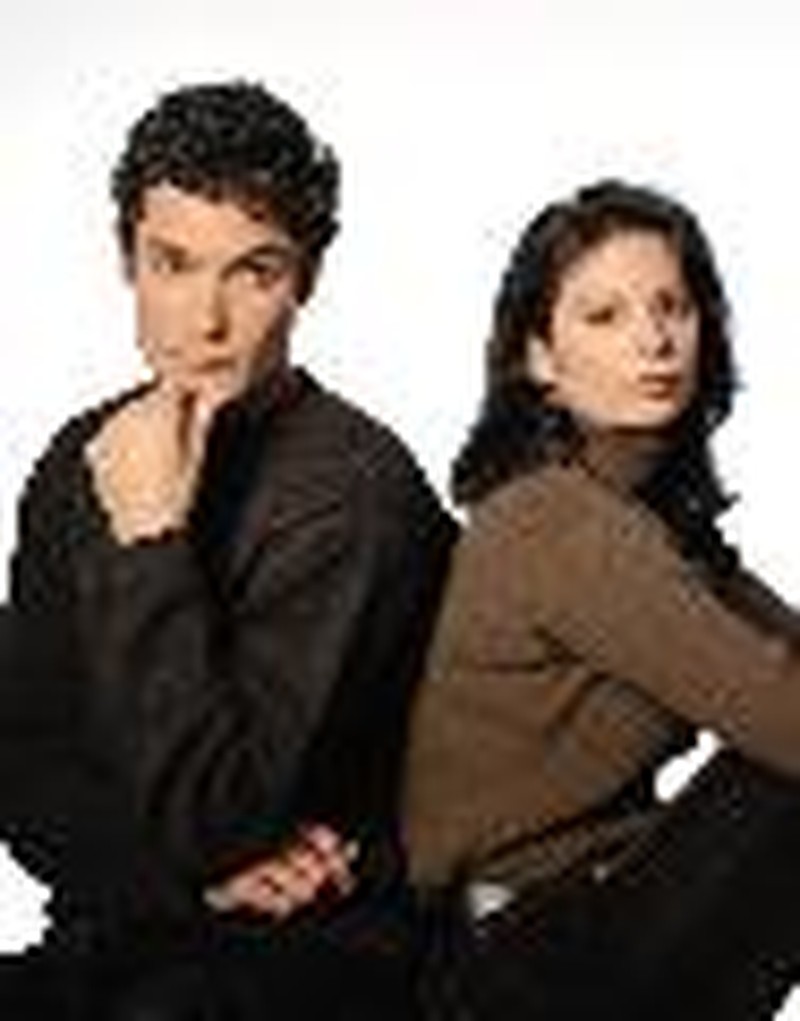 Dear Dr. David,
I am beyond frustrated with my marriage and husband. We have been married for ten years and have never been able to stop bickering. We seem to fight over the smallest things. When angry, my husband says mean things, and I've learned to say them right back. Sometimes I'm embarrassed that we are Christians, love the Lord and attend church frequently, but have this part of our lives that never seems to change. You'd think that if we are Christians, and want a strong marriage, we could learn to get along. Things have gotten so bad that we are considering divorce, even though we don't really believe in it. We know it may hurt our children, but we can't continue to live like this. We are in an emergency. What counsel can you give that might help us, and perhaps others, save their marriage? ~ Seeking Relief
Dear Seeker,
I am encouraged that you are reaching out for help. Perhaps the number one mistake any couple makes, Christian or not, is to attempt to be self-sufficient. The Scriptures tell us that we are to "bear one another's burdens, and so fulfill the law of the Christ." (Galatians 6:2)
It is not only seeking help that is important, however. It is being humble enough to recognize you and your husband have developed some very destructive patterns of behavior. It is those behaviors, occurring repeatedly, that are destroying your marriage. Left unattended, they will do even greater damage. These destructive patterns of communication, ineffective conflict management, and the gradual erosion of loving behaviors, over time lead to resentment and loss of trust.
There is good news, however. There is a saying: "If it's predictable, it's preventable." If you know the times, places and topics that create conflict, you can learn to alter those patterns. If you know the ways he tends to bicker with you, and the ways you bicker back, you can learn to "let no unwholesome word proceed out of your mouth." (Ephesians 4: 29)
I am saddened at the number of couples who stubbornly refuse to learn skills to stabilize their marriage. Using tried and true skills to avoid conflict and create intimacy, couples can rebuild their relationship.
Consider the following skills to stabilize your emergency:
First, agree to stop the conflict. Yes, it can be that simple. Agree that you will not fight about anything, and will set hot issues aside until you've learned the skills necessary to talk about them in a respectful way. Agree to end defensiveness, so you can truly listen to the needs and concerns of your mate.
Second, seek professional help. Take hold of your pride and admit that you are caught in a downward spiral that will not have a positive end. Tell your husband that you must find a qualified Christian therapist, or trained counseling pastor, who will help you share thoughts, feelings and needs in a constructive way.
Third, stay with it. There won't be any easy answers, but there are tools and skills that can turn your marriage around. Many of these tools, like listening non-defensively, taking time-outs, validating your mate's perceptions and opinions even if you disagree with them, are difficult to learn and practice. They won't come naturally or easily, but will dramatically alter your lives.
Finally, take heart. I've seen many couples respond to an urgent situation and change the negative course of their relationship. I've developed Marriage Intensives, where couples work with me intensively over a weekend to accurately assess where they are practicing destructive tactics, and learn to practice healthy strategies. The key to the effectiveness of these Intensives is to practice healthy skills. Undoing old patterns is hard work, but it is doable. Learning new skills is not easy, but you can do it.
"It is not practice makes perfect, but that perfect practice makes perfect."

Dear Dr. David,
I was shocked to read your answer to the mother whose daughter lied about her age on MySpace. Have you seen that site? There are lots of bad things happening there, and kids are getting into trouble. I think you should reconsider your advice. Sites like this lead our innocent children into trouble. Ever since my daughter has been on MySpace her attitude seems to be changing. She has been more defiant and difficult to handle. It seems like our teenagers are more rebellious and angry than when I was a child. I would appreciate hearing your thoughts about this. ~ Frightened Mother
Dear Frightened,
You were not the only parent to write their concerns with my response. This seems to be another issue where sentiments are ambivalent about the activities of our youth. MySpace, and unmonitored activities, are certainly opportunities for our youth to make poor choices. However, I continue to believe that this doesn't have to be the case.
I also received many responses supporting my position that the critical issue is that we develop a strong, positive and open relationship with our children while they are young, helping us maintain a relationship with them during challenging adolescence. If we have demonstrated Christian morality and principals in their life, and "trained them in the way they should go," while allowing appropriate freedoms during adolescence, consistent with the trust they've earned, most often everything works out fine.
Staying the course with our teens means that we must understand their needs. They need to break away from parents, establish their unique identity, build self-esteem and develop social skills, much of which is usually done with their peers. They desperately seek acceptance with friends who share their values. They will find ways to do this—whether it is in the halls at school, on street corners, at the theater, or on the Internet. It's our job to know what they're doing, and to make it as easy as possible for them to talk to us about it.
Because this is a hot topic, and I received such a strong response on the issue of weight, I want to issue another call for responses. The question I want us to answer is this: If monitored, do activities such as MySpace involvement have to be negative experiences for our youth? I hope you will weigh in on this one, and I'll be happy to share your responses.
Do you need sound, Biblically-based advice on an issue in your marriage or family? Dr. David will address two questions from Crosswalk readers in each weekly column. Submit your question to him at TheRelationshipDoctor@gmail.com
---

David Hawkins, Pd.D., has worked with couples and families to improve the quality of their lives by resolving personal issues for the last 30 years. He is the author of over 18 books, including Love Lost: Living Beyond a Broken Marriage, Saying It So He'll Listen, and When Pleasing Others Is Hurting You. His newest books are titled The Relationship Doctor's Prescription for Healing a Hurting Relationship and The Relationship Doctor's Prescription for Living Beyond Guilt. Dr. Hawkins grew up in the beautiful Pacific Northwest and lives with his wife on the South Puget Sound where he enjoys sailing, biking, and skiing. He has active practices in two Washington cities.