How to Listen to Criticism without Getting Upset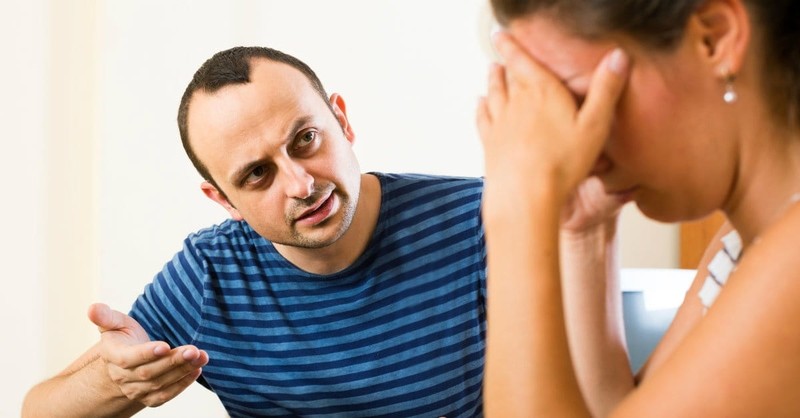 It is incredibly tempting, in the face of criticism, to retaliate, deflect or offer a defensive response. Who, after all, appreciates being told how they are failing to measure up or having done something wrong? 
Yet, maturity—a most elusive character trait—requires that we continue listening in the face of criticism. Maturity actually requires that we not only listen, but even ask for more information. The mature person attends fully to the person offering criticism and leans into information on how they have contributed, perhaps even caused, a loved one to be upset. 
In one of my favorite passages from Scott Peck's Best-seller, The Road Less Traveled, he expounds on the challenging work of attention. He shares:
"True listening, total concentration on the other, is always a manifestation of love. An essential part of true listening is the discipline of bracketing, the temporary giving up or setting aside of one's own prejudices, frames of reference and desires so as to experience as far as possible the speaker's world from the inside, stepping inside his or her shoes." 
Bracketing has proven for me to be the most challenging aspect of marriage. When confronted by my wife, Christie, on any shortcoming, I must fight back the urge to defend myself or worse, launch into an emotional counter-punch. I want to tell my side of the story. I want to offer an explanation for why I did what I did, assuaging my nagging feelings of inadequacy.  
But this is not the path of love. This is not the way to be truly present to my wife or anyone else who has critical feedback for me. It is not the way for me to grow into the man of God I desire to be. It is not the path of emotional growth. 
Many of us are quick to offer criticism in response to criticism. We can criticize the bearer of bad news for the way they spoke to us; for the way they confronted us; for the very information they are sharing. We, the wrongdoer, have often taken that person, shaken them up to the point of exploding, and then chided them for their reaction.   
Perhaps you can relate. When was the last time you sat still in the face of criticism and truly listened? When was the last time you, instead of offering a rebuttal, actually asked for more information? When was the last time you, when hearing news about yourself you did not want to hear, asked an even more profound question: 
"What have I done to create this problem? Tell me more and let me make things right." 
If you find bracketing to be as difficult as I do, consider the following growth action steps: 
First, prepare for criticism. While it goes without saying, none of us are perfect. "For all have sinned and come short of the glory of God." (Romans 3:23) We cannot be perfect and must accept this aspect of ourselves and others. Anticipate that you will let your mate down at times and seek only that you will continue growing and getting healthier, not perfection. 
Second, ask for more information. As you truly listen your mate will sense your acceptance of them. They will feel safe and loved and will actually become more vulnerable to you, leading to greater intimacy. Listening is a profound act of love. 
Third, get specific feedback and offer acceptance of your hurtful actions. Learn all you can about what you have done to hurt your mate. Discover why they feel the way they do and take full responsibility for your hurtful actions. Acceptance of wrongdoing is incredibly disarming to the one who was hurt.  
Fourth, apologize. After accepting responsibility for wrongdoing, offer a sincere apology. Scripture tells us "Godly sorrow bring repentance that leads to salvation and leaves no regret." (2 Corinthians 7:10) Offering a heartfelt apology is not only Scriptural but also practical and healing for both parties. Apologies allow us to share our sorrow for wrongdoing as well as giving the one hurt by our actions solace. 
Finally, make amends. We must, in addition to listening and bracketing our concerns, make amends for the harm we've caused. We can often do this with words but at times must offer even more in the form of actions. We can consider what action best offers restoration to let our injured mate know we are truly sorry for what we've done. 
In summary, active listening in the face of criticism is hard work. Yet, it is incredibly valuable and necessary work. It is healing and healthy and must be learned by all of us. 
We'd love to hear from you. What has helped you care for yourself better and live into your ideal self? What has worked in your marriage to restore balance and healthy connection? Please send responses to me at drdavid@marriagerecoverycenter.com and also read more about The Marriage Recovery Center on our website. You'll find videos and podcasts on emotionally destructive marriages, codependency and affair-proofing your marriage.
Publication date: June 28, 2016