How to Meet Your Mate without Online Dating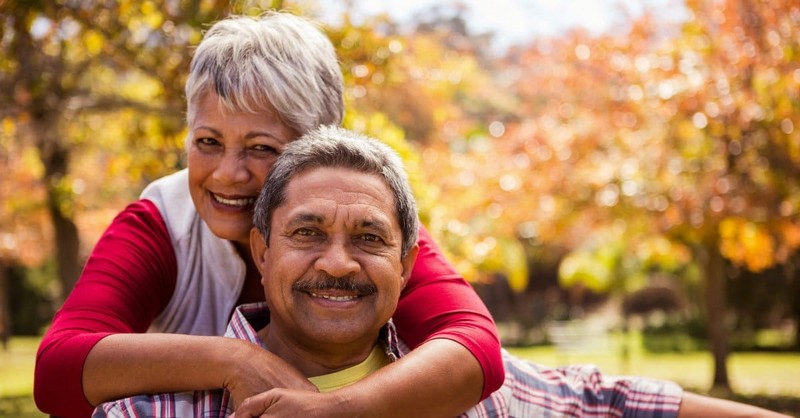 We were made for connection. Our hearts have been hard-wired for relationship and so it is no wonder that we long to be in harmony and close connection with others. More important, we long to be loved and to be loving. 
What do we do if we find ourselves alone and lonely, longing for a "special someone" with whom we can share life? What do we do if we find ourselves divorced and single when we had hoped to be married and in love for life? 
Read Tammie's story: 
Dear Dr. David, 
How does a late 50's conservative, Christian woman meet someone without using online dating sites? I go to a very large church but unfortunately we do not have a singles group for my age. 
Thank you,
Tammie
We see in Tammie's note an all too familiar story. She is obviously lonely and searching for a significant other with whom she can share life. As with many others, her search has been frustrating, undoubtedly causing her to wonder about herself and her efforts to meet someone. 
In my book, Are You Really Ready for Love? I pose the question, "Are you really ready for love, or is it possible that you have some internal roadblocks that you haven't faced?" I wonder that for Tammie. While I certainly understand the challenges of finding the right person, many are not as ready for love as they believe. 
In my book I emphasize the importance of being the right person as opposed to finding the right person. I emphasize the importance of taking your "love inventory" so you understand how truly available you are to experiencing love when the opportunity comes along. Many have self-defeating traits they have not healed; these get in the way and sabotage possible dating opportunities.
Let's consider what Tammie (and others) might do in this most challenging situation: 
First, become intentional about love. Contrary to what many believe, I think we must create opportunities for joyful dating to occur—and they are everywhere. I don't believe that love will simply find us. So, Tammie will need to be involved in many of the opportunities in communities for singles to gather and enjoy fellowship. She will need to "be available" to see and be seen. Many singles gather for outdoor fun, adventure activities, travel, and of course, church gatherings. (I also take a contrarian view about online dating, believing it can be safe and enjoyable if done cautiously!)
Second, delight in the discovery of your mate. This is a journey, not a destination. Enjoy it. While you may not have wanted to be single, you are now. Enjoy this season of life. See what God has for you in this season. Be fully present to it and experience it. Notice all the feelings that crop up during this season and seek to understand yourself. 
Third, understand your love language and interests in a mate. The intentional journey in seeking a mate may be the most important decision you will make and so it is critical that you know yourself, your values, and what is important to you. This will help you make wise choices in whom you will date and whom you won't. That said, openness is also critical. Be careful of snap judgments and maintain and curious attitude. 
Fourth, acknowledge blind spots and strengthen weaknesses. We have a wealth of information about how we relate to others. That information can help us make wise choices and be a better mate to another person. Once we acknowledge blind spots, they are no longer like smoldering embers ready to burst into flames at the most unexpected times. We can tend to blind spots and work on healing old wounds, keeping them out of new relationships.
Fifth, create the capacity to give and receive love. You do not have to be in a committed love relationship to be giving and receiving love. This is a time to cultivate friendships and experience what you are like in these relationships. Listen to what others say about you. Watch and see what you are like in the dance of dating and more casual friendships. Learn about your capacity to give and receive love.
Finally, be patient. Finding a mate rarely happens as quickly as we might like. Be patient. Allow things to unfold naturally, being sensitive to God's timing in your life.    
Have you been frustrated in the single life? What did you learn from it?  We would like to hear from you. We at The Marriage Recovery Center are prepared to walk with you through any challenges. Please feel free to contact me at MarriageRecoveryCenter.com or email us at frontdesk@marriagerecoverycenter.com. 
Photo courtesy: ©Thinkstock/Wavebreakmedia