Loving the One Who Hurt You
Dr. David B. Hawkins

The Relationship Doctor

2012

31 Dec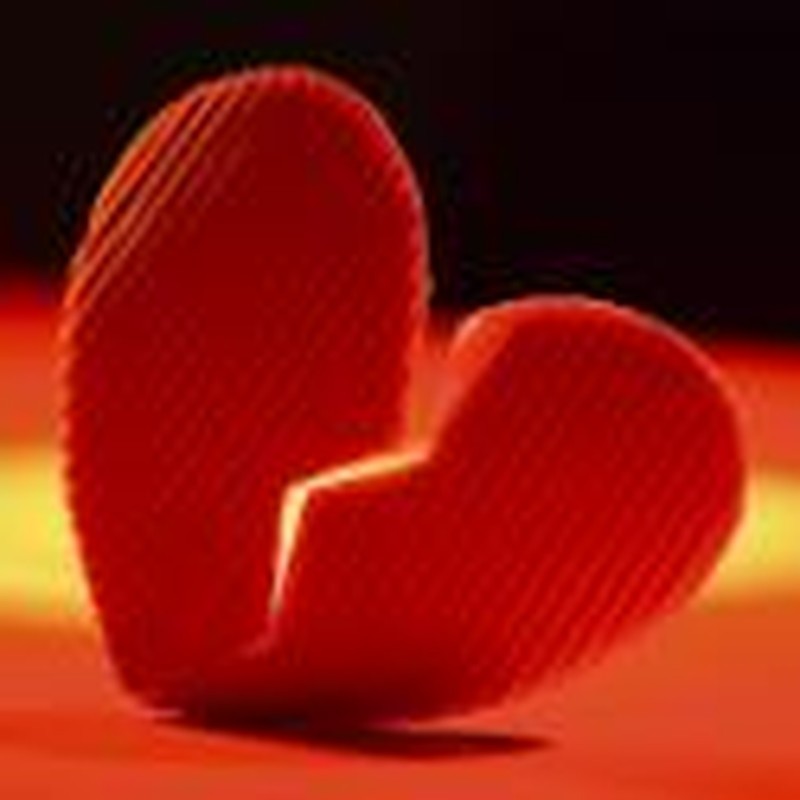 Editor's Note: Do you need sound, Biblically-based advice on an issue in your marriage or family? Dr. David will address questions from Crosswalk readers in each weekly column. Submit your question to him at TheRelationshipDoctor@gmail.com.
Dear Dr. David,
About seven months ago my husband moved out. He left after we had finally found a pair of marriage counselors who could really help us. As they began to delve into his father's heroin addiction, mother's enabling and her use of my husband as a replacement for her spouse who had checked out, he left me and therapy. I have continued counseling and have been working very hard to increase my spirituality and understand my role in the short comings of our marriage. I understand now more than ever that I am no picnic. I know that I am a better person now and I know my situation has been the catalyst for this. I am by no means perfect, but I am aware of how I hurt the situation and have been developing tools so that I don't repeat the same behavior.
I love my husband and have hope that our marriage can survive. My husband can't even say the word divorce and thank God he has not filed any papers. He says that we need to go our separate ways and I need to find someone who makes me happy but never uses the "D" word.
Before my husband moved out, I suspected that he was having an affair with a married subordinate and this has since been confirmed even though he denies it. He has also cut all contact with me except for emails about our bills.
I know that my husband is down because he is making choices that not only damage us emotionally, but another family, and his and this woman's career. He is avoiding addressing all conflict in his life.
I have been asking God to sustain me and use me as a tool of reconciliation, peace and healing in our marriage and fervently pray for my husband as well. I am praying constantly and am looking for a crack in the window to open light communication, but the pain of being alone and waiting is gut-wrenching to say the least. My heart aches for the pain that my husband must be feeling to even go down this road and I understand that he must make some choices for himself, but not talking to him at all makes me feel frozen and unhelpful. My counselor encourages me, but some days are so hard. Is there anything else I can do or not do to encourage him? Thank you for any advice. ~ Still in Love
Dear Still in Love,
You speak for many who remain in love with someone who is breaking their hearts. Poems, books and movies have been written about unrequited love—perhaps the worst kind of love.
Let me offer just a bit of encouragement, and then some tough love. First the encouragement.
"It's not over 'till it's over." By that I mean, your husband doesn't use the "D" word and continues to have some contact with you. It's only been seven months and he is not talking about ending the marriage. He's running. Running from the pain of your marriage, pain from his childhood, and other pain that we don't know about. He's simply running and avoiding issues. There's nothing new about that, as we all can relate to the tendency to want to avoid pain.
What your husband will soon discover is that this new relationship is not likely to heal his wounds. While thrilling at the start, this "rebound relationship" is likely to fizzle faster than a burning match. At that time there just might be an opportunity for him to critically review his life and see that there are strengths and latent possibilities to your marriage. If you remain in prayer, and counseling, and keep your wits about you, there just might be an opportunity for reconciliation.
Having said that, should the opportunity arise, it will be critical that you not leap back into his arms. There is much work to be done to repair the damage you've both done to the marriage. Getting back into couples counseling will be your wisest course of action to guide you through the maze of reconciliation.
Now the bad news.
Your husband is managing his life, and may continue to make a mess of it. Selfishly he is heading down a destructive path. Your job is not to encourage him, as tempting as that is to do. Your job is not to feather his nest, but to separate yourself from him, allowing him to feel the full weight of his choices.
Your job is to let him know that you'd love to reconcile, but also to let him know that you will not participate with him in his destructive choices. If he chooses to continue this affair, he does it on his own with certain consequences.
In reading your note I'm puzzled as to why you are not righteously indignant. You say that you feel "frozen and unhelpful." While I'm not encouraging you to rage at him, your anger could be useful in setting firm boundaries and letting him know that what he's doing is WRONG! You empathize with his pain, but may not be doing all you can to be a good steward of your own life. This is an invaluable time to make necessary changes in your own life—and anger could fuel healthy boundary setting.
The Apostle Paul says, "Love must be sincere. Hate what is evil; cling to what is good." (Romans 12: 9)
So, I suggest that this is a season for you to be wise: Cling to what is good and hate what is wrong. Draw a clear line for your husband, so he understands your exact feelings about his actions, but also that you're still in counseling and are working on the problems that existed in the marriage. Let him know that you intend to continue working on your part in the marriage problems, and will do whatever it takes to save the marriage.
Beyond that, loosen your hold on your husband. Truly allow him the freedom to make his choices, and live with the consequences. Get a life beyond this tragedy, through church, support groups, family and friendships. You'll know when it's time to take the next step, whether that be toward him, or a further step away.
---
David Hawkins, Ph.D., has worked with couples and families to improve the quality of their lives by resolving personal issues for the last 30 years. He is the author of over 18 books, including Love Lost: Living Beyond a Broken Marriage, Saying It So He'll Listen, and When Pleasing Others Is Hurting You. His newest books are titled The Relationship Doctor's Prescription for Healing a Hurting Relationship and The Relationship Doctor's Prescription for Living Beyond Guilt. Dr. Hawkins grew up in the beautiful Pacific Northwest and lives with his wife on the South Puget Sound where he enjoys sailing, biking, and skiing. He has active practices in two Washington cities.