Marriage: A Place to Heal Past Wounds?
Dr. David B. Hawkins

Director, Marriage Recovery Center

2011

21 Feb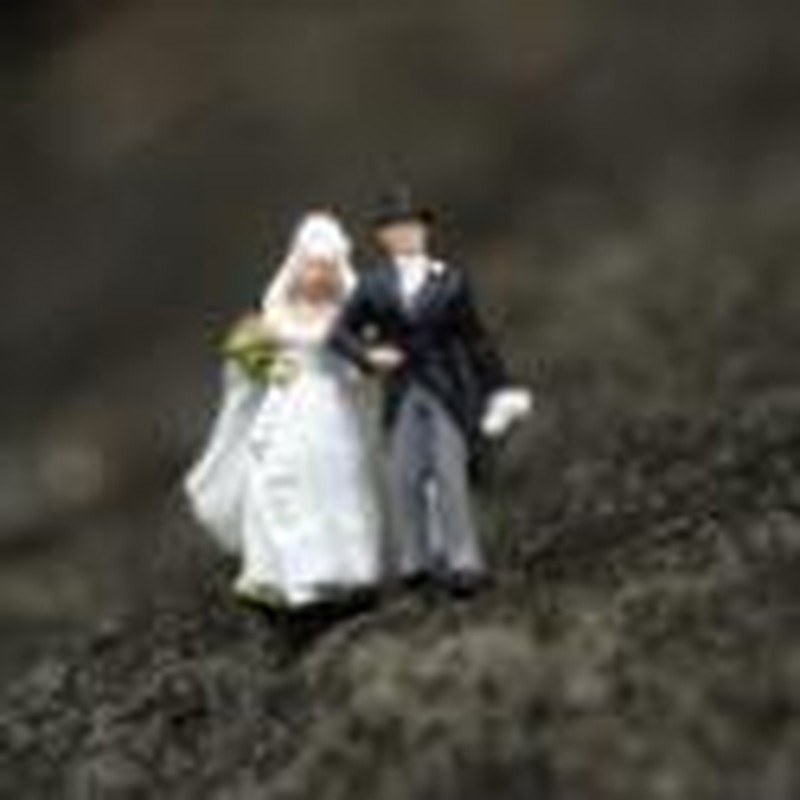 Editor's Note: Do you need sound, Biblically-based advice on an issue in your marriage or family? Dr. David will address questions from Crosswalk readers in each weekly column. Submit your question to him at TheRelationshipDoctor@gmail.com.
Someone said that if we took the time to fully understand where another was coming from—if we walked in their shoes for a mile—we wouldn't be critical of them. Knowing what they've been through, their life experiences, we'd understand why they think the way they do, feel what they feel, and make the choices they do.
Not that this empathy always makes you agree with other's decisions, but that empathy creates the necessary bond to maintain a healthy connection to others.
Practicing empathy, as you know, takes work. It is not always easy to listen to your mate's point of view, when it is opposed to your own. It isn't easy to listen to them criticize you, when you already feel insecure and perhaps "wrong."
But listening, and empathy, is the bridge that keeps us connected with others. If we focus on our differences, or worse, attempt to coerce others into seeing things the way we see them, we cause discord, uncertainty and a lack of safety. We say to our mate:
"I can't understand why you feel the way you do."
"I think you're overreacting."
"You're wrong."
"Get your act together."
"You can't possibly believe that."
Like a frightened turtle tucking itself into it's shell, you'll see your mate retreat or react. Neither will produce the results you want—a safe place for you and your mate to discuss ideas.
While many disagreed with the man, in the previous column, who wanted his independence and relationship too, you encouraged the woman to run from this controlling man. A recent response took our comments one step further.
Dear Dr. David. I do think that each one should empathize with the other's feelings of insecurity, but I would like to take this one step further. I think insecurity is an issue that should surely be dealt with before getting married or there are going to be some real issues later on. They may not surface for years, but trust me, they WILL rear their ugly heads. Whether it's unfaithfulness in a previous relationship, trust issues because of abandonment by a parent in childhood, abuse, etc., these things need to come out and healing needs to begin before stepping into another relationship because you're bringing baggage that will only cause harm. When one or both parties come into the relationship with insecurities, it opens doors for a lot of bad habits to be formed.
I have been married almost 16 years and I was completely insecure from a previous marriage, and my husband had some deep insecurities due to abuse in his childhood. The first 10 years, I was completely jealous and unnerved about everything and everyone. It caused major turmoil for him. Our marriage almost ended because of it so I sought counseling and loosed myself of the burden of thinking this man could provide EVERYTHING I needed emotionally. Only God can do that. Once I made it to the other side, my husband started dealing with his insecurities and I wanted so badly to "fix" him that I pushed and prodded, told him what I had done to get help, etc. and, again, it almost cost us our marriage. It became a total "co-dependency" situation with me being so focused on fixing him that I totally lost my identity. It caused a lot of problems! It has taken us both almost 16 years to realize the other one can't fix anything, only God can, and we have to WANT the help. That's the biggest key. You can't force someone to deal with something until they are completely ready.
Do you agree with this woman? Should we have all our insecurities dealt with before entering a new relationship? If not, will they create havoc in the new relationship?
While I agree that this would be the perfect scenario, this is often not what happens. We do bring our baggage into our relationships. We aren't completely healed from early trauma. We do react to our mate as we have toward other's in our past.
But then where is the line between empathizing with our mate's early troubling experiences and codependency? There is a fine line we must navigate. Here are a few ideas, and I welcome your response.
First, we will bring some baggage into our relationship. Many come from broken homes in early childhood, unfaithfulness in marriage, emotional and physical violence in earlier relationships and subsequently struggle with feelings of insecurity. There is no way to enter a new relationship completely healed.
Second, marriage can be a place where we can heal. Who is better suited to assist us in healing past wounds than our loving mate? Our mate sees us in our most vulnerable condition. We are often most transparent with them. Having a "corrective emotional experience" in our marriage, from a sensitive and caring mate, combined with the power of God's healing in our lives, we can "grow up again." If we create safety in our marriage, we can see with new eyes how we are behaving and seek to "see" and "feel" differently about our past and present.
Third, it is not the place of our mate to heal our wounds. While it is not our mate's place to heal our wounds, they can be sympathetic and empathetic to our struggles, creating a safe place for us to have that new, corrective experience. Our mate can minister to us Christ's healing love.
Experiencing our mate's empathy and safety, combined with the healing power of God, we can grow beyond a troubled past. The Apostle Paul encourages us:
"Praise to the God and Father of our Lord Jesus Christ, the Father of compassion and the God of all comfort, who comforts us in all our troubles, so that we can comfort those in any trouble with the comfort we ourselves received from God." (II Corinthians 1: 3-4)
Finally, we must practice healthy boundaries. We work to not have our issues spill over into our marriage, creating unnecessary turmoil. We share with our mate when we feel they are putting their past issues onto us. We remind ourselves that their issues are theirs, and ours are ours. However, we remember this is not a perfect world. Our issues are not completely healed, and we must bear with one another's weaknesses.
So, what do you think? Is there a place in marriage to "bear with one another?" Is there a place in marriage to help your mate heal from past insecurities? How can that be done without being drawn completely into their struggle? Let us hear your thoughts on this issue.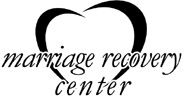 Dr. David Hawkins is the director of the Marriage Recover Center where he counsels couples in distress. He is the author of over 30 books, including 90 Days to a Fantastic Marriage, Dealing With the CrazyMakers in Your Life, and Saying It So He'll Listen. Dr. Hawkins grew up in the beautiful Pacific Northwest and lives with his wife on the South Puget Sound where he enjoys sailing, biking, and skiing. He has active practices in two Washington cities.