Meeting Your Spouse's Point of Need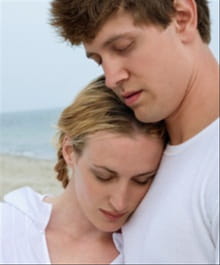 Editor's Note: Do you need sound, Biblically-based advice on an issue in your marriage or family? Dr. David will address questions from Crosswalk readers in each weekly column. Submit your question to him at TheRelationshipDoctor@gmail.com.
The email call header read like many others I routinely receive.
"Help! Marriage Trouble!"
I opened the message and read exactly what I had anticipated. Donald, a man apparently in his late thirties and married fifteen years, had been told earlier that day that his wife wanted a separation. He asked if I would call immediately.
As I read on, it was clear that Donald was panicking. He asked if I would be able to talk to him that afternoon and if he and his wife, Teresa, could fly out to Seattle to work with me. He made it clear that his wife had not agreed to coming to Seattle, but if I were willing, he was going to try to persuade her to come to The Marriage Recovery Center that weekend.
I arranged to talk to Donald later that afternoon.
"Dr. Hawkins," he began anxiously. "I need your help and I need it now! My wife is asking for a separation and we've got to do something. If I can talk her into it, would you be willing to see us right away?"
"Okay, Donald," I said. "Let's slow down and talk about what is going on. I don't want you to talk her into anything. What I can do is help you sort out what is happening, some reasons why it is happening, and the next best step."
"That would be great," he said, sounding a bit relieved.
He immediately launched into a tirade about his wife and the struggles he had been having with her. He blamed her for not being committed to their marriage, for threatening to break their vows, and for being difficult to live with. I listened carefully for a few minutes and then interrupted him.
"Donald," I said. "You've shared a lot about how you feel like you're getting a raw deal. You are clearly angry with your wife for threatening to separate from you. You've even shared about how you feel wronged by your wife. But, you haven't shared what your part in the problems are, or what she needs from you."
He paused, seemingly taken aback by my observation.
"Well," he said slowly. "I know it's not all her, and I'm open to hearing my part in the problems. But, she..."
"Donald," I said, interrupting him. "You're starting to talk about her again. I want to hear what your part of the problems are, and why she is feeling so desperate she's thinking about leaving you."
He again paused, taking a few moments to think.
"Let me ask things a bit differently," I said. "Teresa is thinking about leaving you. I'm not suggesting you are entirely to blame. In fact, I don't think about these issues in terms of who is to blame. But, I want to know about her point of need. What does she need that she is not getting?"
"I don't know if I know that," he said.
"You have to know that," I said. "If you don't know it, you can't fix anything. And if you don't fix anything, you can't save your marriage. So, you've got some work to do."
"I guess I do," he said sheepishly. "I just know that she says she is unhappy, and I took that to mean she was having some kind of crisis."
"There is no question she is having a crisis," I said. "And it undoubtedly is not all about you. But, I'd be willing to bet a lot of it is about you and if we can figure out what she needs, you have a chance to save your marriage."
"Makes sense," he said. "Where do we start?"
"I have several things I want you to think about," I said. "I'm going to send you to school and then we'll set out to make some changes. After that we'll see if she's willing to talk to me to give us even more information. We'll have plenty to work on."
With that I asked Donald to consider a number of things, which I ask of anyone who seeks assistance from me when their marriage is in crisis. Consider these steps of action.
First, write out a history of your marriage. Problems don't arise out of nowhere, and with some reflection and wisdom you can determine the nature of your problems. When did they begin? What is your part in the problems? What attempts have you made to remedy the problems, such as professional counseling or talking to your pastor?
Second, what are her (or his) complaints? Much can be learned from simply listening to our mate. Most often I discover that the complaints leading to a crisis have existed for some time. Many attempt to deny the severity of the problem until it reaches a crisis. As you look back, list the complaints and seek to understand them.
Third, what is the validity of the complaints? Again, more often than not there is at least some truth to the complaints. While we are often reluctant to 'own' the complaints, being candid about the complaints is the first step toward solving them.
Fourth, consider your mate's point of need. What does she (or he) need right now? Using her complaints as a starting point, consider what your mate needs right now. This can be a bit tricky, because what they need may be something we don't want to give, such as space. Reeling from an emotional crisis themselves, they may want you to allow them some space to consider how they feel about you and the marriage. They may want you to show acts of kindness you have not done for some time. They may want you to receive professional assistance for a problem, such as anger or an addiction you have previously ignored.
Fifth, make a plan of action. Give her (or him) exactly what they need. Give them the space they need to reflect and consider what they need. Get professional help to learn more about your blind spots and character issues. Show your mate that you are serious in addressing your part of the marriage problems.
Sixth, get support, focus on changing yourself and pray about your situation. While facing this immense crisis, you must maintain perspective. That perspective includes the fact that you can only work on yourself, can only change yourself and require support to navigate the troubled waters that lay ahead. You need faith in God more than ever, and your actions need to be bathed in prayer.
Finally, be patient as you employ 'corrective emotional experiences.' Understand that even small changes can have powerfully positive repercussions. You don't need to change your entire personality, but you do need to recognize that every interaction has the power to change your mate's opinion about you. Be patient, don't push and allow things to unfold. Change, over time, will be recognized.
Meeting your mate's point of need can be a powerful antidote to a challenging problem. Stay focused and let us know how you're doing. We'd love to hear from you.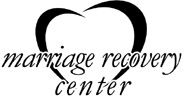 Dr. David Hawkins is the director of the Marriage Recover Center where he counsels couples in distress. He is the author of over 30 books, including 90 Days to a Fantastic Marriage, Dealing With the CrazyMakers in Your Life, and Saying It So He'll Listen. Dr. Hawkins grew up in the beautiful Pacific Northwest and lives with his wife on the South Puget Sound where he enjoys sailing, biking, and skiing. He has active practices in two Washington cities.